In the Spring 2021 Mentoring Memo Paula writes, "Daffodils, cherry blossoms, forsythia, tulips, azaleas, and camellias are coming to life. What a wonderful time of the year. We add to this wide array of beautiful flowers beautiful words from twenty of the quotes Marcia Baldanza, author of EmpowerED 3.2.1 and Professional Practices, has featured in 2020-2021 issues of EmpowerED 3.2.1. (See the extensive archives on the Just ASK website.)
Whatever your role, select a quote each week to share with administrators, colleagues, novice teachers, and/or parents. All these quotes are thought-provoking and inspirational. You can't go wrong!
Also included in this month's memo is a Special Edition of the Spring 2021 Mentoring Calendar. The timing of spring breaks and testing across the country made it necessary to have a lengthy calendar this month. Take a look and see which suggestions fit your school/district calendar."
Access the Spring 2021 Mentoring Memo, Springtime Treasures.
Each issue of The Mentoring Memo features one or more mentoring calendars for the current time of the year. The Just ASK Special Edition Spring 2021 Mentoring Calendar is now available. These calendars, excerpted and updated from The 21st Century Mentor's Handbook, offer suggestions for mentoring actions to support novice teachers and teachers new to the district. When you take a look at them, you will quickly see how useful they are.  Post them, or a link to them, on your district/school website and feel free to forward the calendars to colleagues who you think might find them useful. You are also encouraged to post them on social media.

Download the Spring  2021 Calendar

In this issue Bruce writes, "The inspiration for the title for this month's newsletter comes from Education Week author Madeline Will who wrote, "If there's a silver lining to the heavy emphasis on remote learning and hybrid instruction during the pandemic, it is this: students are getting more opportunities to work independently and at their own pace – and in the process, they are becoming better problem solvers." In her article entitled, "6 Lessons Learned About Better Teaching," Will itemizes the different ways educators have adjusted their teaching habits to focus more on personalized learning "Read the latest issue. 
Access the library of Just for the ASKing!

The  issue of EmpowerED 3.2.1 titled "Communicating with Students" is now available. Marcia writes "Here we are, one year of living the consequences of a global health crisis. Like most of you with children, my teenager is in remote school in his bedroom. Like most of you we haven't seen family and friends. Like most of you, I have sent more sympathy cards in these months than I have my entire life. Like most of you, I know good people who have died of COVID or of complications due to the chronic shutdown. In fact, I am going to pause this writing to attend a Zoom funeral (my fourth since March 2020) and will return later. We continue to grapple with COVID and its new variants; who, when, and where we'll be vaccinated; unemployment (mostly of mothers) and its affects; the devastating data on learning; and the irreparable effects on the social-emotional well-being of our young people; and a host of other challenges. One thing we can do for our families and students is to communicate that we care about them, communicate that we understand them, and communicate that we love them again and again. I am reminded of some communication basics and share them here." Read now!
Access the archives and subscribe to EmpowerED 3.2.1
Planning and Teaching Mini-lessons
Heather writes, "Whether instruction is delivered in person, in a hybrid model, or remotely, it is important for our students is experience predictable structure with clear expectations and routines. When there are established structures, routines, and procedures in place, teachers can focus on teaching, assessing, and coaching students and students can spend their time in productive ways with sustained attention on reading writing, and thinking at higher levels. One way to do this is through carefully constructed and thoughtfully executed mini-lessons. " Read this issue now!
Access the library of Making the Standards Come Alive!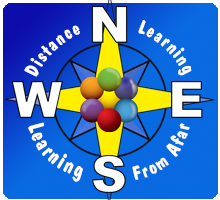 The Just ASK Team has written new articles and updated some older ones as 2.0 versions to support our many colleagues who are currently tasked with creating positive and productive learning experiences from a distance and/or in hybrid environments that are ever evolving. Feel free to share with colleagues near and far. Check back often to access newly posted articles. 
Just ASK uses a common language and concept system to provide a systemic approach to teaching, learning, and leading in the 21st century. Thousands of educators across the country are using our publications and products, attending our institutes, and participating in our onsite workshops. Their application of their learning has led to more students learning more, more of the time!