In the Spring 2021 Mentoring Memo Paula writes, "Daffodils, cherry blossoms, forsythia, tulips, azaleas, and camellias are coming to life. What a wonderful time of the year. We add to this wide array of beautiful flowers beautiful words from twenty of the quotes Marcia Baldanza, author of EmpowerED 3.2.1 and Professional Practices, has featured in 2020-2021 issues of EmpowerED 3.2.1. (See the extensive archives on the Just ASK website.)
Whatever your role, select a quote each week to share with administrators, colleagues, novice teachers, and/or parents. All these quotes are thought-provoking and inspirational. You can't go wrong!
Also included in this month's memo is a Special Edition of the Spring 2021 Mentoring Calendar. The timing of spring breaks and testing across the country made it necessary to have a lengthy calendar this month. Take a look and see which suggestions fit your school/district calendar."
Access the Spring 2021 Mentoring Memo, Springtime Treasures.

Ten Success Stories in the Age of Covid-19

In this issue Bruce writes, "During these pressure-filled times I have found myself reading about the impact distance learning has had on our educators. It saddened me to realize how life has changed so dramatically for so many individuals. Many personal stories I read were heart-breaking and unsettling. I decided to contact some individuals to see how they were coping with teaching (and learning) responsibilities under these extraordinary circumstances. I especially wanted to know if there were things that they were doing that were working in terms of what they have learned, how their students were responding, and how current conditions were impacting their state of mind. A few of the thoughts they shared with me are listed below:
"I had to figure out some ways to lighten my work load. I was exhausted all the time."
"I agonized over my inability to teach all the standards I was supposed to include in my lessons – until reality set it."
"My lessons changed when I read the statement, 'Whenever a child learns critical thinking, a conspiracy theory dies'."
"Administrators are becoming mental health counselors and self-care resources for teachers."
Read the latest issue to see how ten educators explain their thinking and actions they took. 
Access the library of Just for the ASKing!

The issue of EmpowerED 3.2.1 titled "How Leaders Think Matters More Than What They Do" is now available. Marcia writes "I've always been a leadership geek digging into and getting lost in research studies, dissertations, articles, books, and blogs both inside and outside of education. I've always believed that effective leadership is effective leadership regardless if you're a company CEO or an educational leader. The similarities of the ASK construct (attitudes, skills, and knowledge) far outweigh the differences of the discipline." She cites three books:
She further writes, "The common link among these and other experts is that great leaders are great learners and thinkers. They learn, grow, and change from evaluating their impact on others. That's all about thinking more than it is about doing more." Read now!
Access the archives and subscribe to EmpowerED 3.2.1
Each issue of The Mentoring Memo features one or more mentoring calendars for the current time of the year. The Just ASK Special Edition Spring 2021 Mentoring Calendar is now available. These calendars, excerpted and updated from The 21st Century Mentor's Handbook, offer suggestions for mentoring actions to support novice teachers and teachers new to the district. When you take a look at them, you will quickly see how useful they are.  Post them, or a link to them, on your district/school website and feel free to forward the calendars to colleagues who you think might find them useful. You are also encouraged to post them on social media.

Download the Spring  2021 Calendar
Planning and Teaching Mini-lessons
Heather writes, "Whether instruction is delivered in person, in a hybrid model, or remotely, it is important for our students is experience predictable structure with clear expectations and routines. When there are established structures, routines, and procedures in place, teachers can focus on teaching, assessing, and coaching students and students can spend their time in productive ways with sustained attention on reading writing, and thinking at higher levels. One way to do this is through carefully constructed and thoughtfully executed mini-lessons. " Read this issue now!
Access the library of Making the Standards Come Alive!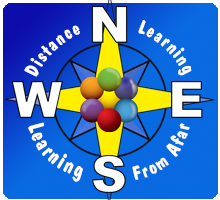 The Just ASK Team has written new articles and updated some older ones as 2.0 versions to support our colleagues who are tasked with creating positive and productive learning experiences from a distance and/or in hybrid environments that are ever evolving. Feel free to share with colleagues near and far. Check back often to access newly posted articles. 
Click here to access the collection
Just ASK uses a common language and concept system to provide a systemic approach to teaching, learning, and leading in the 21st century. Thousands of educators across the country are using our publications and products, attending our institutes, and participating in our onsite workshops. Their application of their learning has led to more students learning more, more of the time!