If social media. Internet posts, and national and local television and radio news are any indication, schools (and especially teachers) have gained a whole new respect as a result of parents having to facilitate distance learning.  As one noted television producer stated, "…Been homeschooling a 6-year old and 8-year old for one hour and 11 minutes. Teachers deserve to make a billion dollars a year. Or a week."  Although this sentiment is a somewhat exaggerated, it represents the feeling of thousands (perhaps millions) of individuals.  It is important to realize that any kudos teachers have received are a result of a great deal of sacrifices and good old-fashioned, hard work. 
Decision makers are still grappling with determining how best to structure  healthy and productive  teaching and learning conditions for the 2020-2021 school year including if, how, and when school buildings will reopen and for whom they will open.  It is our goal at Just ASK to provide information/ideas that will help leaders implement whatever decisions they make… or are made for them.   
This year's edition of the Just ASK's Opening of School Checklist is organized in its traditional format,  but many changes have been made to the entries/list of tasks  so that they represent our current reality. (A reality, which as we all know, changes daily!)  Your identification of which tasks are priorities and how you implement those tasks will vary based on CDC, federal, state, local and/or district requirements and guidelines and local conditions. While many suggestions offered are important for all attendance and work configurations, some will apply only to hybrid and/or virtual configurations.
The areas of focus addressed are:
The teaching staff
Students
Parents
The community
Facilities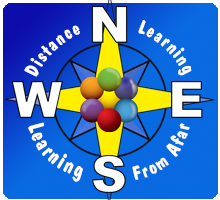 The Just ASK Team has written new articles and updated some older ones as 2.0 versions to support our colleagues who are tasked with creating positive and productive learning experiences from a distance and/or in hybrid environments that are ever evolving. Feel free to share with colleagues near and far. Check back often to access newly posted articles. 
Permission is granted for reprinting and distribution of this newsletter for non-commercial use only. Please include the following citation on all copies:
Oliver, Bruce. "The Just ASK 2020 Opening of School Checklist." Just for the ASKing! . Reproduced with permission of Just ASK Publications & Professional Development. © 2020. All rights reserved. Available at www.justaskpublications.com.