January 2017
Volume XIV Issue I

Share this newsletter on
The Exponential Power of Kindness
"There can be few things that pay as big a dividend as simple acts of kindness."
David C. Johnson
 
Sometimes just a simple sentence out of the blue can provide inspiration or a powerful reminder of things that are important. The statement above resonated with me and resulted in my watching and listening for specific examples of selfless acts among educators. It came as no surprise to me how ubiquitous kind gestures were among teachers and administrators. Perhaps it is just part of our DNA when we work with children. Read on so you, too, can be inspired by the examples below.
Caring Announcements
While recently working at a high school, I tuned in to the morning announcements. The principal, Stephanie, who typically makes the daily announcements, ended by saying, "Remember you are loved, you are all loved very, very much. Have a great day." I remember thinking "What a great way to start the day." When the principal ended her afternoon announcements, she said, "Have a safe ride home if you are a bus rider. If you drive, put your sunglasses on and put your cell phone in the back seat so you are not tempted to text and drive." I subsequently learned that these types of announcements were the principal's traditional way of beginning and ending each day. When I chatted with several students they said that they appreciated and looked forward to her daily reminders.
Mentoring Success
Shawn, a middle school assistant principal, recently shared a story about his work with one of his students. The student, who struggled with behavior and academic problems, was clearly headed in the wrong direction. The AP, who was seen by the students as the individual who meted out punishment, decided to take on the young man as a mentee. Although the initial conversations were awkward, Shawn was successful in winning the student over. What was important to the young man was that they kept their relationship secret because he did not want to be seen by other students as being "friendly" with an administrator. On one occasion, Shawn bought the student a sweater for his birthday. The young man was very pleased and wore the sweater often. Because of the trusting relationship that had been built, the young man's grades and behavior improved. Shawn kept track of the young man after he entered high school where he continued to thrive academically, behaviorally and athletically. When children find an adult in their lives who will never give up on them, it can be a life-changing experience.
Supportive Responses
Having the opportunity to visit classes gives me the chance to see the positive practices teachers carry out. As I observed Jennifer working with her fourth grade students, it was clear that she had carefully crafted her questions as she checked for student understanding. On two different occasions, she called on students who hesitated in providing a response. The teacher wisely provided wait time before saying, "Do you need more time or more help?" In each instance, the students said they needed more time; eventually both individuals raised their hands and answered the teacher's question successfully. It was evident that the teacher fully realized that her role was not to ask rapid-fire questions and quickly move from one student to another, but to instead set the example that quiet reflection was valuable, and that it was more important to have her students feel capable rather than to feel inadequate. The accomplished look on each student's face was the reward for Jennifer's kindness.
Great Beginning
Practitioners fully realize that teaching can be a stressful and demanding job. It can be especially disquieting for a first year teacher. During a recent workshop, Emily shared her story with her peers. When she was hit with the flu during the second month of school during her first year as a teacher, she had never had to make substitute plans, much less for multiple days. A veteran teacher, who taught the same subject, readily agreed to make up daily lesson plans for as long as Emily was ill. When Emily told her story, she was in her tenth year of teaching and she told her colleagues that she would never forget this momentous act of kindness from a peer. She then added that she had done the same thing for other teachers when assistance was needed, clearly a great example of "paying it forward."
Second Chance
When teachers are observed by an administrator as part of their evaluation process, it can cause them to be on edge. Sometimes the lesson does not go as planned. One wise administrator, Aimee, realized that a very talented young teacher let her nerves get the best of her and, as a result, she was not on her "A" game during a formal observation. After the class ended, Aimee approached the very shaken teacher and told her that she knew she was much more capable than the lesson indicated and that she was willing to let her have another chance to carry out her formal observation. In essence, the observation did not "count" as data for the teacher's evaluation. Aimee's very caring attitude was a huge boost to the teacher's self-confidence and the subsequent observation by her evaluator went swimmingly.
Preserving History
Acts of kindness are not limited to educators; they can, however, inspire their students to act in extraordinary ways. A California student named Rishi Sharma was inspired by what he learned in history class about the contributions of World War II veterans. He decided that it was important that their stories of bravery be remembered so he took it upon himself to locate veterans who were now in their 80s or 90s, visit them at their homes, and videotape them telling their stories. As Rishi said, "I am just trying to get a better understanding of what they had to go through in order for me and so many others to be here today and to get a better appreciation for how good I have it." Rishi has received donations so that he could locate as many veterans as he could, and thus far in his travels, he has completed over 100 interviews. Rishi is an excellent example of the caring attitude of our future generations. Teachers must remember the powerful influence we can have on how our students think and act. 
Total Support
Angela is an elementary school teacher in a very diverse and needy school. She realized early on that her students could not concentrate on learning until their other basic needs had been met. Subsequently, she stocked her classroom with food, school supplies, toiletries, and even clean clothes that her students could change into if they needed to once they arrived at school. In her very humble way, she does not feel that she is doing anything special but only doing what any caring individual would do. Her families are very appreciative of her ability to provide total support for all her youngsters.
Retiring Tributes
When Alan was retiring after many years as a school administrator, the school held a celebration for him. Alan was very popular with his staff but not until his retirement party did the teachers know the extent of his support. Almost spontaneously in small groups, staff members began to share their stories of Alan and the support he had given to them in a variety of ways over the years they had worked together. It turns out that he had paid for doctor's visits, met after school on multiple occasions to help individuals with personal problems, covered classes when staff members were in personal crisis, provided support for elderly parents of staff members, and paid bills when staff members ran short. The interesting part of the story is that very few of the staff members knew the extent of his kindness; he simply did what he did with little fanfare or notoriety because it was the right thing to do.
Kindness Personified
Becky Watson is a high school administrator in Orange County Public Schools, Florida who, by all measures, loves her job and loves her students. She routinely sings their praises on Facebook. Below is an example of one of her posts:
"I am so proud of Oak Ridge High School. Our highest graduation rate in 7 years came out today – 89.3%!!! This is a result of the brilliant and amazing students, as well as the dedicated and passionate staff. We will do whatever it takes to make a difference. I love my job, my school family, and my Seniors!!!! I have enjoyed working with Seniors from the moment I got there. They are a blessing to me and I am forever changed by their love."
Becky is kindness personified and her students have benefitted greatly from the love she has shown them.
Kindness Rocks
Students, staff, and parents at Mendon Center Elementary School in Pittsford Central School District, New York, are engaged in the Kindness Rocks Project (https://thekindnessrocksproject.com); they have painted close to 1,000 rocks with creative messages, inspirational quotes, and kind words. The PTSA generously funded the supplies and each of the students brought in a rock. All of the rocks are labeled on the back with the Mendon Center Twitter handle #thekindnessrocksproject and #pittsford pride. Staff members and students placed their kindness rocks somewhere in the community where people will find them and be inspired. See a short video clip at https://13wham.com/news/local/students-in-pittsford-spreading-kindness-using-tiny-rocks. Heather Clayton, the principal of Mendon Center is a Just ASK consultant and author of multiple Just ASK publications.
Memory Lane
In the introduction of her book, Meeting the Needs of Diverse Learners, author Paula Rutherford writes about "students with whom I have had a privilege to work and from whom I have learned so much." When teachers participate in workshops, they are asked to read the introduction and take a "trip down memory lane" by writing about students with whom they have worked who impacted their lives. As they share their stories, there are inevitably tears that are shed as they talk about "their kids." Many of the stories abound with acts of kindness the individual teachers have extended to their students in order to change students' lives in significant ways.
As I shared the examples of kindness in the above stories, I realized that I could have written many more but I had to stop somewhere. I think the message is clear. In every instance cited, the individual did not think they were doing anything out of the ordinary; it was simply part of being a good human being.
My conclusion is that the exponential impact of kind acts cannot be underestimated. In his hit song, "Humble and Kind," Tim McGraw sings the following lyrics:
When the dreams you're dreamin' come to you
When the work you put in is realized
Let yourself feel the pride but
Always stay humble and kind.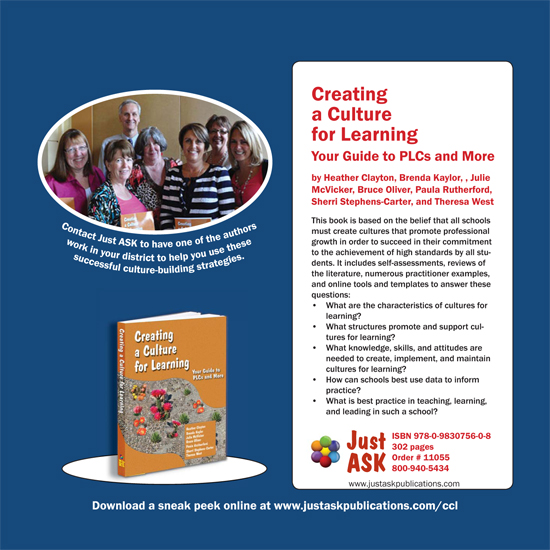 Permission is granted for reprinting and distribution of this newsletter for non-commercial use only. Please include the following citation on all copies:
Oliver, Bruce. "Kindness Wins" Just for the ASKing! January 2017. Reproduced with permission of Just ASK Publications & Professional Development (Just ASK). © 2017 Just ASK. All rights reserved. Available at www.justaskpublications.com.