July 2017    Volume II Issue VII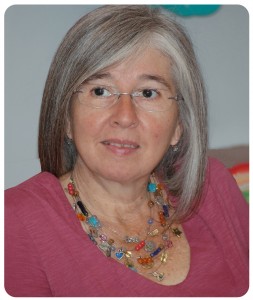 Marcia Baldanza, the author of Professional Practices and a Just ASK Senior Consultant, lives in Arlington, Virginia. Until recently she worked for the School District of Palm Beach County, Florida, where she was an Area Director for School Reform and Accountability; prior to that she was Director of Federal and State Programs.
Making PSEL Come Alive!


What's on Your Mind? Part II
This month's issue continues the focus on PSEL Standard 5: Community of Care and Support for Students. The Professional Standards for Educational Leaders compel education leaders to approach every decision based on what is best for the students in our care. My mantra is that, at the end of each day, no matter what our position, we need to reflect on two essential questions:
Did I make a difference today for our students? 
Did I focus on what matters most for their learning and their well-being?
As I wrote last month, I have a lot on my mind… a lot about how we're implementing the PSEL, a lot about how we create and maintain classrooms that support all learners, a lot about how we create collaborative cultures, and a whole lot about how we keep joy in our schools. I continue now that focus on creating a culture that inspires and delights, one that resonates inclusivity, scaffolds support, and has a relentless focus on student achievement.
The essential question of our work at Just ASK is "What do schools and classrooms look like when they are organized around a commitment to the achievement of high standards by all students?" The question has many different answers but some constants hold true. In such a school, learning is a goal for teachers and students alike. We also have a profound belief that collaboration is not a right, it is a responsibility for our teachers and our students.
Reporting findings from a national study of highly successful middle level schools, Valentine, Clark, Hackmann, and Petzko provided practical insight about effective, collaborative school cultures in highly successful schools that support and align with our work at Just ASK. They found:
Principals and teachers shared a common core of values and beliefs that guided programs and practices, including high expectations for all students, education of the whole child, all students will be successful, and a dedication to a coherent curriculum, student-centered instruction, and the effective use of formative and summative student data. (Marcia asks: How do students understand their individual performance data and how does it change their approach to learning at your school?)
Principals viewed themselves as collaborative leaders, as did their teachers. They fostered collegiality and the opportunity for collaborative work among teachers centered on curriculum, instruction, and assessment. (Marcia asks: What opportunities do you provide for your teachers and what opportunities do they provide for their students?)
Teachers were strongly committed to collaboration, fulfilling school-wide roles as decision-makers, coordinators of professional development, and leaders in the efforts to improve classroom instruction across the whole school. (Marcia asks: How do teachers and students at your school work to improve instruction?)
Student and adult learning was the focus of the schools, with all adults committed to continual learning for student and themselves. (Marcia asks: Is the focus on learning for all evident in your school?)
School structures, such as student and adult schedules and physical arrangements of classrooms, were designed to foster collaboration and relationship building among students-teachers, students-students, and teachers-teachers. (Marcia asks: How can you improve your structures to foster even more collaboration?)
Principals and teachers indicated that building "relationships" among adults was a major factor in creating their effective school cultures, with principals and teachers regularly discussing the importance of relationships and the part relationships play in the difficult decision-making, problem-solving tasks that a faculty/staff must address. (Marcia asks: How does this look at the classroom level in your school? How can those relationships be strengthened?)
My Just ASK colleague, Bruce Oliver, summarized 12 culture building practices in the Just for the ASKing! issue titled "Building Strong School Cultures: Signs of Progress." They are displayed in the box below.
Building Strong School Cultures: Signs of Progress

Unified Vision

Collaborative Decisions

Guaranteed Curriculum

True Collaboration

Deep Discussions

Rigorous Instruction

Data-Driven Analyses

Caring Attitudes

Responsive Leaders
Ongoing Support
Fierce Resolve
Bipartisan
Educational Politics


The Big Question
How do we offer school environments that instill and reflect joy?
We can agree that collaboration and collegiality are key contributors to a joyful teaching and learning environment. The strategies, practices, and programs that come from thoughtful root cause analyses aligned to core values are fundamental in enhancing a supportive and caring teaching and learning environment. The approach leaders take to perpetuating special rituals, stories, and events that define your school community's core values and ensure the sense of belonging are essential to high achievement, connectedness, and support for students.
Before considering a classroom setting, let's think about this from a personal perspective. What keeps you connected to the ones you care about? What centers, sustains, or steadies you? Is it the tradition of a special phrase, signal, or sign shared between two people? Is it the daily lunch note with words of encouragement? Is it a poem with special significance or a photo of a cherished event? Is it the annual drive to a family reunion?
Carl Glickman discusses precisely this in an Education Leadership article titled, "Symbols and Celebrations That Sustain Education." He challenges education leaders to connect with the heart and soul of students. He urges us to find ways to convey the promise of education in real, meaningful, and significant ways. These don't have to be big or expensive. Glickman's research in this area led him to select 20 schools meeting the following criteria:
A history of 10-30 years of sustained reform consistent with the school's initial core values.
Progressive education characterized by participatory learning, team structures, performance-based assessments, inclusive and heterogeneous placement of students.
Operation under the governance of a school district with same funding as other schools in the district.
Documented student results better than comparable schools on a wide range of measures.
Glickman visited classrooms, collected case studies, memoirs, newspaper accounts, and other communications about significant events. He found that the schools were not simply composites of classrooms, kind teachers, expansive hallways, and organized schedules. Instead, each school's attitude, purpose, activities, rituals, and demonstrations of student achievement led to an intergenerational connectedness with powerful symbols of and for those who participated there.
I wonder how our new education leaders identify the subtle nature of some rituals, stories, and celebrations before they try to establish new ones and inadvertently (or intentionally) push aside the others. It seems rare to find a school leader who has been in one place for more than five years. Unfortunately, sometimes with short-time principals comes short-lived traditions. Don't get me wrong; some traditions should be short-lived. I am familiar with a school where there had been a long-established tradition of parents gathering with their children in the school cafeteria for breakfast every morning. Children arrived late to class after lingering to say goodbye to their parent and parents wandered the hallways eating the breakfast leftovers. This tradition clearly needed to be analyzed and at least modified and perhaps even eliminated.
Enduring Rituals and Events
Great schools signify their purpose and continuity of their beginnings. Some have a special pledge or song created by students long-ago about what it means to be a learner at their school. Rituals and events come to be the expected means to lock the arms of the school and community. Each event allows the school community to remember the events of the past while appreciating the work of the current generation. Experiences that unite everyone can include:
Family-style lunches where multi-aged students join a lunch table headed by a teacher and food is served from large bowls onto plates, rather than scooped onto trays waiting in line.
Morning meetings where all briefly gather upon arrival for announcements, a recital, a recognition in a central part of the school.
Annual singing of the National Anthem at a community sporting event or meeting or carols at a local hospital.
Making and delivering food for local shelters.
What are your rituals and events that can and will endure after you've moved on?
Enduring Stories
Michael Fullen reminds us that "sustained school success is never one event, meeting, or activity; rather it is a journey of recursive decisions and actions." Stories about significant events can give continued direction to a school, reminding everyone of the school's core values and ongoing vigilance needed to keep moving forward.
I worked in a school district that attempted a full restructuring of its human resources management system including managing how employees would be paid. The decision makers at the time implemented this new system fully without a backup system. No one was paid properly and some people not at all. Nearly all of the people involved in this implementation have now moved on or retired, but the story remains strong and was brought up whenever a new implementation or initiative was being considered.
Enduring Symbols
Creating symbols that capture the essence of your school is more than framing photos and installing trophy cases. These are symbols that go beyond and are part of the fabric of the school.
I know a school in Washington, DC that has written the names of every graduate in gold ink on a black panel of wall in the dining room. The same school installs a stained-glass window that is designed by the current senior class. There are now 111 student-made windows and inscribed wall panels. Simply walking into this space fills you with honor and appreciation to all of those who came before you and excites you about being on the wall one day.
A school in Fort Lauderdale, Florida, has held "Clay Tile" night for as long as it has been in existence. Parents and students gather to craft and decorate a square wall tile that includes the student's name and year. The tiles are affixed to the walls and students of all ages return to see their tile and snap selfies to post.
Similarly, a school in Houston, Texas, provides each student with a quilt square that they embroider. The one square is stitched into a quilt with all of the others that represents images and icons from the year. The quilts hang for all to admire.
Special Ceremonies
So, what makes our ceremonies special? Glickman would likely agree that they are those that instill a connectedness. I orchestrated many ceremonies and tried hard to make them special where families, students, and teachers celebrated accomplishments and achievements. Notable examples include:
A grade 4-12 school assigns 2 rising seniors to an entering fourth grader and escort them side-by-side to an opening day assembly. The assembly is powerful for both families…the entering (beginning) and the graduating (ending).
I recently had the pleasure of attending an annual recognition event at my son's school. In preparation, each student was provided with the name of a "secret person" about whom they wrote. Parents gathered and listened as each student read aloud their essay. I heard common threads among the essays as this school year closes. I heard students talk about how their classmates included them in activities. I heard how they laughed and joked with each other. I heard them recognize qualities of hard work, tenacity, kindness, persistence, artistic ability, athleticism, and support. The students offered real examples that made parents and kids proud—a simple, zero cost and very effective tradition.
Glickman categorizes enduring rituals, enduring stories, enduring symbols, and special ceremonies as traditions that can signify ways students and adults use their education to make a better place for everyone. The traditions developed are not expensive nor ornamental, but real; they demonstrate what students and adults learn, how to recognize that knowledge, and how to pass it on to future generations.
Take what time you have left this summer to combine my musings with yours and contemplate how you might move into the new year with a greater sense of how to use the PSEL in your daily practice; how you might use the ideas of DESCA and Just ASK to inspire your students to be active members of the school community; how you can have symbols and celebrations that sustain education and traditions; and how you can create and maintain a collaborative culture that reflects joy.
Professional Standards for Educational Leaders (PSEL)

Mission, Vision, and Core Values
Ethics and Professional Norms
Equity and Cultural Responsiveness
Curriculum, Instruction, and Assessment
Community of Care and Support for Students
Effective educational leaders cultivate an inclusive, caring, and supportive school community that promotes the academic success and well-being of each student. 

Professional Capacity of School Personnel

Professional Community for Teachers and Staff
Meaningful Engagement of Families and Community
Operations and Management

School Improvement

Professional Standards for Educational Leaders
(PSEL) Update
The Maryland State Board of Education has adopted PSEL to replace the Maryland Instructional Leadership Framework. The state is in the process of transitioning to PSEL as the guide for administrator preparation programs and professional learning experiences. Go to www.marylandpublicschools.org/about/Documents/OTPE/PSEL/PSEL%20FAQs.pdf for a list of FAQs.
North Carolina State University's Educational Leadership Academies are committed to preparing leaders who embody PSEL. Their Master's level program in Educational Leadership for school administrators is designed to improve the quality of K-12 schools by preparing leaders who are dedicated to educational excellence and equity.
Montana's Department of Education has revamped their leader evaluation system to reflect PSEL. Find it here, https://opi.mt.gov/pdf/Accred/Ch55/SuptModelEvaluationGuide.pdf.
Resources and Refrences
Adelman, Howard and Linda Taylor. "Creating Caring Schools." Impact. Minneapolis, MN: University of Minnesota. 2005. Access at
https://ici.umn.edu/products/impact/182/over4.html
Fullan, Michael. The New Meaning of Educational Change. New York: Teachers College Press. 2001.
Glickman, Carl. "Symbols and Celebrations that Sustain Education." Education Leadership. Alexandria, VA: ASCD March 2003.
National Policy Board for Educational Administration. Professional Standards for Educational Leaders 2015. Reston, VA.
Access at www.ccsso.org/Documents/2015/ProfessionalStandardsforEducationalLeaders2015forNPBEAFINAL.pdf.
Oliver, Bruce. "Building Strong School Cultures: Signs of progress." Just for the ASKing! March 2009.
Access at www.justaskpublications.com/just-ask-resource-center/e-newsletters/just-for-the-asking/building-strong-school-cultures-signs-of-progress/
Roland, Courtney. Principal Professional Development New Opportunities for a Renewed State Focus.
Access at: www.air.org/sites/default/files/downloads/report/Principal-Professional-Development-New-Opportunities-State-Focus-February-2017.pdf.
Rutherford, Paula, et al. Creating a Culture for Learning. Alexandria, VA: Just ASK Publications. 2011.
Rutherford, Paula. Active Learning and Engagement Strategies. Alexandria, VA: Just ASK Publications. 2012.
Valentine, Jerry, Donald Clark, David Hackmann and Vicki Petzko. "Leadership for Highly Successful Middle Level Schools." A National Study of Leadership in Middle Level Schools. Reston, VA: National Association of Secondary School Principals. 2004.
Permission is granted for reprinting and distribution of this newsletter for non-commercial use only.
Please include the following citation on all copies:
Baldanza, Marcia. "What's on Your Mind Part II"  Professional Practices. July 2017. Reproduced with permission of Just ASK Publications & Professional Development. © 2017 All rights reserved.