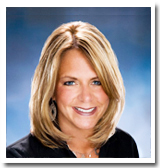 Heather Clayton, the author of Making the Standards Come Alive!, is the principal of Mendon Center Elementary School in Pittsford Central School District, New York. She is also a co-author of Creating a Culture for Learning published by Just ASK.
A New Beginning
Renewed and Reenergized
The beginning is the most important part of the work.
– Plato
 As educators, we are lucky because each school year we have the opportunity for a fresh start. We are afforded the chance to step away from our day-to-day responsibilities with students and take a collective breath.
Summer recess gave us time to read the things that inspire us and time to engage in activities that cleared our minds and helped us to rejuvenate and prepare for the stamina needed in the work ahead.
To that end, this month's issue provides thought-provoking questions, quotations, engaging links, and book recommendations intended to engage and motivate, as well as help you in the upcoming year.
As you near the opening of school, consider these questions…
What did you do the past year that is worth remembering?
If you could do it all over again, would you change anything?
What activities made you lose track of time?
When you are at your best, what does it feel like? How can you replicate that feeling?
What message will you send your students this upcoming school year?
What new questions will you be asking?
What will you do for yourself this year?
What new thing will you try?
What recently reminded you of how fast time flies?
What makes you laugh the hardest? How can you hold onto that when the work gets stressful?
As you near the opening of school, investigate these resources…
Each day Thought Questions posts a new question to promote self-reflection, like the example above.
thoughtquestions.com
Spoil yourself with a dose of self-reflection at this blog. Each day a new thought provoking question is posted. In addition, you can access archived questions, which can not only serve as great personal self-reflection, but as motivating questions for students.
https://jaymctighe.com/wordpress/wp-content/uploads/2011/04/McTighe-and-Wiggins—CCSS-and-Curriculum-5-Big-Ideas.pdf
This PDF is an exploration of five big ideas about the Common Core State Standards and how those ideas translate into curriculum.
www.edutopia.org/blogs/beat/education-trends
On Edutopia's site, educators provide insight on the latest trends and innovations that are influencing the way that children learn.
chronicle.com/article/The-Future-Is-Now-15/140479
This article describes fifteen innovations to watch for in higher education.
www.dpi.state.nc.us/acre/standards/support-tools
This Instructional Toolkit was designed in North Carolina to help teachers make the transition to the Common Core State Standards in their classrooms.
learning.blogs.nytimes.com/2012/12/13/fiction-or-nonfiction-considering-the-common-cores-emphasis-on-informational-text/?_r=0
In this lesson from the New York Times, students reflect on reading experiences and examine the roles of both fiction and non-fiction on their reading lives both in and out of school. After becoming familiar with the Common Core State Standards for reading, as well as feedback from critics and supporters, secondary students are asked to write about the question "What should children read?"
www.slj.com/2013/05/standards/common-core/20-outstanding-nonfiction-books-core-essentials The School Library Journal has created a list of 20 Outstanding Non-fiction books for the year.
www.ccedtech.com/2013/07/apps-for-your-social-studies-classroom.html
Common Core Educational Technology has compiled this list of apps for use in social studies classrooms.
insidemathematics.org/index.php/mathematical-content-standards
The Inside Mathematics website includes Common Core aligned materials and tasks that can be used immediately with students. The standards can be searched by grade level, as well as by progression.
insidemathematics.org/index.php/tools-for-teachers/problems-of-the-month
Also from the Inside Mathematics website, these problems of the month are designed to be used school-wide to promote problem-solving themes. Each problem is divided into five levels to allow for differentiation.
Apkon, Stephen. The Age of the Image: Redefining Literacy in a World of Screens. New York: Farrar, Straus, and Giroux. 2013.
Within this book, readers find help to redefine literacy in order to embrace how we think and communicate in the digital age.
Weaver, Laura. and Mark Wilding. The Five Dimensions of Engaged Teaching: A Practical Guide for Educators. Bloomington, IN: Solution Tree Press. 2013.
This book assists educators in preparing students not only for their academics, but for the social and emotional demands of the 21st century. The five dimensions include cultivating an open heart, engaging the self-observer, being present, developing emotional capacity, and establishing respectful boundaries.
As you near the opening of school, consider these quotes…
The heaviness of being successful was replaced by the lightness of being a beginner again, less sure about everything. It freed me to enter one of the most creative periods of my life.
– Steve Jobs
I have always been delighted at the prospect of a new day, a fresh try, one more start, with perhaps a bit of magic waiting somewhere behind the morning.
– J. B. Priestly
When I face the desolate impossibility of writing 500 pages, a sick sense of failure falls on me, and I know I can never do it. Then gradually, I write one page and then another. One day's work is all that I can permit myself to contemplate.
– John Steinbeck
As you near the opening of school,
use the first eight issues of
Making the Common Core Come Alive!
to reflect and rejuvinate…

Visit the Just ASK Resource Center to access more tools. These resources are provided free of charge for you to use in your own professional learning and in non-commercial professional development events. We encourage you to share them with colleagues.
Nothing is predestined. The obstacles of your past can become the gateways that lead to new beginnings.
– Ralph Blum
Permission is granted for reprinting and distribution of this newsletter for non-commercial use only.
Please include the following citation on all copies:
Clayton, Heather. "A New Beginning Renewed and Reenergized." Making the Standards Core Come Alive! Volume II, Issue VI, 2013. Available at www.justaskpublications.com. Reproduced with permission of Just ASK Publications & Professional Development (Just ASK). ©2013 by Just ASK. All rights reserved.