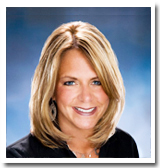 Heather Clayton, the author of Making the Standards Come Alive!, is the principal of Mendon Center Elementary School in Pittsford Central School District, New York. She is also a co-author of Creating a Culture for Learning published by Just ASK.
Bringing the Standards to Life
through Project-Based Learning
There is no way to help a learner to be disciplined, active, and thoroughly engaged unless he perceives a problem to be a problem or whatever is to-be-learned as worth learning, and unless he plays an active role in determining the process of solution.
– Neil Postman, Teaching as a Subversive Activity
According to the Buck Institute of Education (BIE), "Project-Based Learning (PBL) is a teaching method in which students gain knowledge and skills by working for an extended period of time to investigate and respond to an engaging and complex question, problem, or challenge." 
BIE has recently created a research-based model for PBL known as Gold Standard PBL. Their Gold Standard PBL has three parts including student learning goals, essential project design elements, and project-based teaching practices. 
The Rationale for Using Project-Based Learning to Teach the Standards
BIE has studied 25 years of high quality research that provides overwhelming evidence of the effectiveness of PBL. They found that students engaged in PBL
Score higher than students receiving traditional instruction on both traditional and performance-based assessments.
Have reduced anxiety in mathematics and develop more positive attitudes towards mathematics.
Have shown higher levels of collaboration skills, academic engagement, and motivation to learn.
Are prepared for college, career, and life.
Have a deeper knowledge of content and stronger thinking skills.
Find the work more interesting and relevant.
Have opportunities for choice, control, and challenge.
Show persistence, flexibility in thinking, resiliency, and are open to possible failure and revising their work.
Have the potential to learn several standards through one task.
Have teachers who feel empowered, creative, and engaged alongside their students.
It's important to note, however, that every PBL experience is different, and the effectiveness is dependent on careful teacher planning and project design, effective implementation, and support for the project from the school community.
The essential project design elements for PBL according to the BIE are:
Challenging Problem or Question
The problem to solve or the question to answer is the central part of the project. The problem or question should require students to apply learning in a relevant context, be engaging for students, open-ended, and aligned with learning goals. The driving question may be authored by the teacher alone or by the teacher and the students.
Sustained Inquiry
Students' inquiry should be active, in-depth, and occur over time, not in a few days. During inquiry, students should be engaged in using a wide range of sources.
Authenticity
The process of project-based learning is authentic, meaning it is relevant to the real world, has an impact on others, and speaks to students' own concerns, interests, and issues.
Student Voice and Choice
Students should feel a sense of ownership for the work. It should be motivating, and students should have input and control, as appropriate.
Reflection
Throughout the process, students should be actively reflecting on what they are learning, how they are learning, and why they are learning. In PBL students learn to manage time, set goals, monitor their progress towards those goals, and reflect on their role and effectiveness in the group.
Critique and Revision
Project-based learning involves the clear communication of assessment criteria early in the process. Students use rubrics, models, critique protocols, and timely feedback to evaluate the results of what they are learning.
Public Product
For their final work, students have an audience beyond their classroom. Student work can be a tangible artifact or a presentation and be effectively communicated to their audience.
 Considerations When Planning PBL
Projects should be designed with students' interest and background knowledge in mind. Without adequate prior knowledge students can have difficulty with the inquiry activities.
PBL is the method of instruction and the vehicle for teaching the standards; it's not supplemental hands-on activities.
Even when engaged in PBL, teachers need to ensure that students are learning the appropriate content. There is an important place for teacher input, and teachers can still have structure and use traditional instructional tools in a project-based approach to learning.
PBL is done in school under the guidance of the teacher, not assigned as an at home project.
During PBL, students need scaffolding, guidance, and timely feedback throughout the process.
The goal of PBL is to teach content, 21st century skills, and assess student learning, not as a "fun" culmination project.
Often groups of students are working together toward a common goal, but they are assessed on an individual basis. Assessments address students' understanding of the content learned, along with their communication, problem solving, and presentation of information.
In PBL, students collaborate as a team. There is an interdependence among team members, and group members frequently engage in discussions with one another.
Types of Projects
In the book Setting the Standard for Project-Based Learning: A Proven Approach to Rigorous Classroom Instruction, the authors have identified five general types of projects. These types are selected based on teacher preference, nature of the discipline being learned, students' age and students' interests. In some projects, more than one type is combined. No matter which project type is being used, they all include the same essential design elements.
Solving a Real-World Problem
In this type of project, students investigate a problem occurring in their school, community, state, or world. When students find solutions to the problem they've studied, they can either simulate their solutions or actually put them into effect.
Examples:

The school is in need of a recycling program.
Behavior problems are occurring during recess time at school.
Local birds are declining in population.
The public library needs to increase its circulation of materials.
A local museum needs more patrons under the age of 12.
Habitat destruction is putting animal species in danger.

Meeting a Design Challenge
This is a broad project type that could include a number of different products. For instance, students can write proposals, build something, sponsor an event, or lead a performance.
Examples:

Construct owl boxes for a local nature park.
Author a brochure for a local canal boat tour.
Draw blueprints for a new dog park.
Run a business or service, either real or simulated.
Create a video welcoming new students to the school community.

Exploring an Abstract Question
In this type of project, students are working to answer open-ended questions that have several possible answers. Students' answers can be expressed in a number of different ways including written responses, video presentations, or performances.
Examples:

What's one thing that would help to solve all of the world's problems?
How can you avoid regret?
Are children growing up too fast?
When is stealing permissible?
What is there not enough of in the world?

Conducting an Investigation
In this type of project, students are answering questions with complex answers. In order to answer questions, students engage in research, inquiry, data collection, analysis, and synthesis.
Examples:

How does climate change affect us where we live?
What was life like before the Erie Canal?
What are the environmental risks to our health?

Taking a Position on an Issue
For this type of project, students study a controversial topic, gather evidence to substantiate their claims, and then make an argument. Students may make a presentation, produce a written document, deliver a speech, or conduct a debate.
Examples:

Should cursive writing still be taught?
Can computers replace teachers?
Should animals be used for scientific research and experiments?
Should violent video games be banned?
Should cell phones be allowed in school?
Is social media a good thing?
K-12 PBL Exemplars
from Pittsford Central School District, New York 
Each of the projects featured here incorporated several standards across different curriculum areas. Each project took place over an extensive period of time and was highly effective in that students were meeting a number of standards in an authentic, rigorous, and engaging way. Thank you to the teachers from Pittsford Central School District, New York, who graciously shared their work. 
 Plight of the Monarchs
Project Type: Solving a Real-World Problem, Meeting a Design Challenge
Driving Question: How can we educate the community about the plight of the monarch butterfly?
Grade Level:  2nd
School:  Mendon Center Elementary, Pittsford, New York
Students in Mary Humphrey's second grade classroom learned about the life cycle of butterflies as part of their science curriculum. After researching monarch butterflies and taking part in a sustained inquiry, students were very interested in how they could inform others of ways to help save the monarchs. The students went to a Pittsford Village Town Hall meeting and proposed their idea of creating and installing permanent signs along the Erie Canal to inform pedestrians of the plight of the monarch. The students' proposal was approved and the students then completed all of the text and artwork for the signs. The project was a collaboration between the classroom teacher and the art teacher, Adam Gursslin. Four signs were permanently installed along the Erie Canal at a ribbon cutting led by Mayor Corby, mayor of the Village of Pittsford. In addition to their signs, the students also added a butterfly garden at our school, planting the perennials that, according to their research attract monarchs.
   

Terrific Toad Habitat
Project Type:  Solving a Real-World Problem, Meeting a Design Challenge
Driving Question:  How can we enhance our school's courtyard to make it functional, sustainable, and appealing?
Grade Level: 3rd
School:  Mendon Center Elementary, Pittsford, New York
Students in Kristin Thrash's third grade class were challenged by the task of enhancing the school's courtyard. Initially the students thought they would create a frog habitat with appealing plant life. After researching frogs, they learned that the water source in the courtyard would attract animals that would not be wanted and involve additional costs to the school. Students then revised their inquiry and decided on a toad habitat instead. Along with the help of parents, students dug a plot of land in the school's courtyard and repurposed old railroad ties to create a designated area for their habitat.
Students planted perennials that attracted the toads, mulched the area, and used an existing water filter for a small water source, different than was necessary for frogs. Once the habitat was ready, students held a ribbon cutting to show the public their work, educate others about toads, and to release their toads. Working together in teams for research, construction, and aesthetics, engaged all students in critical thinking and problem solving, collaboration, and self-management skills.               
The Colonial Belle
Project Type: Meeting Design Challenge
Driving Questions: How has the Erie Canal been important to the development of New York State? How can we share what we know with visitors to the area?
Grade Level:  4th
School:  Jefferson Road Elementary School, Pittsford, New York 
Students in Kerry Duignan and Kerri Claffey's classrooms were placed in heterogeneous groups of three to four students. They researched the history and development of the Erie Canal using resources such as Web Quests and interviews in addition to articles and books. Students then synthesized their research into an informational brochure to be given to passengers on the Colonial Belle, a boat that takes tourists on trips along the Erie Canal. Students' brochures are also available in the Colonial Belle Touring Office.
The students' brochures contained a number of different non-fiction text features such as photos, captions, maps, and bold print. The topics covered in the brochures included historical facts, information about the lock system, activities to do along the Erie Canal, fun facts about the Erie Canal, the Erie Canal's importance to the development of New York State, a map, and tips for traveling along the Erie Canal. Students presented information in a succinct and engaging way in order to inform and entertain the audience.  
Iroquois Nation
Project Type: Taking a Position
Driving Question:
Grade Level: 4th
School:  Allen Creek Elementary School, Pittsford, New York
Students in Kate Cardella's and the other fourth grade classes at Allen Creek Elementary School were each challenged to present an argument as to why they feel their class is the most qualified to become a seventh tribe of the Iroquois Nation. The students researched different aspects of the six tribes of the Iroquois League, and noticed similarities, differences, and how each tribe survived in New York. Students then applied that knowledge in creating their own tribe including information about their belief system, clans, government, connection to nature, housing/shelter, and the roles and responsibilities of the members of the tribe.
Students were required to provide a presentation and have an artifact representative of their proposed tribe. Each class presented their argument to the Grand Council, made up of adults in the school. Students also shared their artifacts with the third grade students in the school.
 Stock Market
Project Type:  Conducting an Investigation
Driving Questions: How does the stock market work? How can we make the most from our investments?
Grade Level:  6th
School:  Barker Road Middle School, Pittsford, New York
Students in Stu Smith's math class have the opportunity to bring their learning to life through a virtual stock market. Students are given $100,000 of virtual cash to create a portfolio and to trade stock online over a period of several months. Prior to selecting their stocks, students analyze data and trends, compare price to earning ratios, and research companies using online resources. At the end of the simulation, students share their results with others. Through the simulation, students experience realistic and real-time accounts that bring their mathematics to life!
For more information refer to https://www.howthemarketworks.com/.
Curious about Chemistry
Project Type:  Solving a Real World Problem; Conducting an Investigation
Driving Question:  Varied by Student Groups
Grade Level:  10th -12th AP Chemistry
School:  Pittsford Sutherland High School, Pittsford, New York
Students in Dr. Marie Lo Re's AP Chemistry class were given an authentic research experience in the five weeks following their AP Chemistry exam. Working in partnership with the chemistry department at St. John Fisher College and through a research grant, student groups established their own driving questions to solve a problem in the field of chemistry. Students chose problems based on their interest and experiences, then designed a series of experiments, collected and analyzed data, and published their findings. Students also worked collaboratively with their peers by sharing documents using Google docs. By doing so, they were able to receive feedback, ask questions, and solicit advice from the St. John Fisher College faculty that were engaged in the project.  
Student results were shared through a poster session and select presentations during a symposium held at St. John Fisher College. The symposium was attended by parents, district and building leadership, and St. John Fisher College faculty members. Some of the topics students chose for their projects were hydrofracking, synthesis of natural lip balm, antibacterial agents, glow sticks, foaming agents, and toxicants.
High Altitude Balloon Challenge
Project Type:  Conducting an Investigation; Meeting a Design Challenge
Driving Question: How could we launch, track, and recover a balloon that would take photos of Earth?
Grade Level:  12th Grade Engineering Design and Development
School:  Mendon High School, Pittsford, New York
The students in Scott Banister's Engineering Design and Development course were first given the challenge of launching, tracking, recovering a balloon four years ago. Each year since then, students have wanted to continue the project while challenging themselves to bigger and better results. To date, they have launched and recovered 8 balloons, two of which were carrying bobblehead dolls of their principal and the Superintendent. One of them even reached an altitude of 124,500 feet!
For the project, Scott organizes his classroom like an engineering firm, with each student choosing a specialty team. Each class designs and launches one balloon. The student project managers brief the teams at the start of each day and facilitate discussions between groups. Scott gets to be a part of the team, learning and contributing right alongside his students! The students are in charge and recognize the importance of each team's contributions to make the project a success.
This challenge has led to collaboration with engineers from across the country and even material suppliers in Japan! The students have initiated all of the phone calls, emails, and ordering using the funds they raised for their project.
This year, Scott's students have chosen to attempt a global circumnavigation. Only a small handful of individuals and organizations have been successful, and this has motivated the students even more. The students will be launching handmade thin film balloons and toting custom solar-powered GPS trackers that were made in conjunction with Cornell University. They have also included the eighth grade technology students from Barker Road Middle School in the research and development of the foam protective payload material.
To see a video of the Mendon High School launch in 2014 go to www.youtube.com/watch?v=dV3qXotHoNo.
In closing, PBL is a powerful way to address the standards. The Common Core and other state adopted standards expect authentic and real-world application of knowledge and skills, as well as the development of next generation skills such as critical thinking and problem solving, collaboration and communication, and creativity and innovation. PBL is exactly what is called for because it allows students to learn relevant and essential content while practicing the skills that will promote success in college, career, and life. Permission is granted for reprinting and distribution of this newsletter for non-commercial use only.
Resources and References 
Larmer, John, John Mergendoller, and Suzie Boss. Setting the Standard for Project Based Learning: A Proven Approach to Rigorous Classroom Instruction. Alexandria, VA: ASCD, 2015
https://archive.pbl-online.org/
This link is for PBL Online, where educators can find resources to design and manage high quality PBL for middle and high school students.
https://bie.org/about/why_pbl
The Buck Institute for Education (BIE) helps teachers prepare students for college, career and life. This website is a wealth of information to help teachers use PBL by sharing high quality instructional practices and products.
https://bie.org/resources
This BIE link provides a broad array of PBL resources for reading, watching and interaction.
Please include the following citation on all copies:
Clayton, Heather. "Bringing the Common Core Standards to Life through Project-Based Learning." Making the Standards Come Alive! Volume V, Issue II 2016. Available at www.justaskpublications.com. Reproduced with permission of Just ASK Publications & Professional Development (Just ASK). ©2016 by Just ASK. All rights reserved.