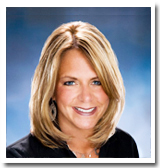 Heather Clayton, the author of Making the Standards Come Alive!, is the principal of Mendon Center Elementary School in Pittsford Central School District, New York. She is also a co-author of Creating a Culture for Learning published by Just ASK.
Let's Hear It for Activism!

Developing Student Voice and Choice with Powerful Words
"What counts in life is not the mere fact that we lived. It is the difference we have made to the lives of others that will determine the significance of the life we lead."
Nelson Mandela
We have an important call to action as educators, the responsibility to not only teach academic standards, but to teach our students they can be agents of change and can make a difference in their world. We need to help our students look beyond themselves and consider the world around them. Bringing about this change begins with empathy. According to Dr. Michele Borba in her book Unselfie: Why Empathetic Kids Succeed in Our All-About-Me World, "Changemaking often starts with empathy when an unexpected experience stirs a child's heart and pushes her to do something that sometimes turns out remarkable for society. There are kids who have had such extraordinary moments on ordinary days, and whose inspiring efforts can teach us how to help our children become difference makers."
One way we can teach our students to bring about change is through the power of their words. When we give our students time and space to ponder issues and generate solutions, we are planting the seeds of activism. Combined with the tools necessary for powerful persuasive writing, we've further empowered our students to use their ideas and words to bring about change.
Our schools have the potential to be places where students learn how to be activists, problem solvers, and powerful change makers. It is imperative, now more than ever, that we create cultures for learning that include student voice and choice.
What is activism?
When our students actively create change through their actions, that's activism. It's caring about issues enough to do something about them. According to Merriam-Webster activism is "a practice that emphasizes direct vigorous action especially in support of or opposition to one side of a controversial issue." Anyone can be an activist and take committed action to make change.
How does activism fit in with our standards?
The issues impacting our students' lives have connections to the content standards they are learning. Activism and affecting change are not "add-ons," but rather a way for our students to apply inquiry, higher level thinking, problem solving, communication, collaboration, and empathy skills. After all, what's important is that our students can integrate and apply all of the facts, concepts, and skills that we teach them in a way that makes them productive global citizens.
As we talk about writing for change, there are connections to the standards that ask our students to write for a range of tasks, purposes, and audiences. To be college and career ready, students need to be able to communicate effectively with outside audiences and adapt the content and form of their writing to accomplish their purpose. In short, they use writing as a way of offering and supporting their opinions on important issues. In addition to engaging our students in meaningful writing, we are giving them writing tasks that empower them to drive change in their communities and world.
Integrating Writing with Opportunities for Student Activism
"How wonderful it is that nobody needs to wait a single moment before starting to improve the world."
– Anne Frank
While activism can take many forms, I chose to focus this issue on using writing to make a real world difference. Writing about relevant and authentic issues helps to draw connections between our students and the content and skills they are learning in school. With that comes an awareness of what is happening in the world around them and an increased likelihood they will be engaged as students and ultimately as actively engaged citizens. When students can write persuasively and knowledgeably about the issues that matter most to them, they are given not only choice, but an opportunity to exercise their voice. Their writing, coupled with ongoing reflection, goal setting, and action planning, has the potential to bring about important and necessary change.
Motivating and Inspiring Students to Use
Their Words to Drive Change
Our students will be motivated to effect change when our classrooms prioritize empathy skills along with frequent opportunities for student voice and choice. When our students possess empathy, their hearts are open to the plight of others and our environment. Empathetic students inherently want to right all wrongs and make our world a better place. When students see how others have successfully used their words to bring about change, they are inspired to write about the issues that matter to them most. They are empowered to use their voice in a way that reaches a broad and diverse audience.
Literature Plays a Role in Mentoring Student Writers
Literature should have a strong presence when teaching students to exercise their voice and write for change. For example:
Literature has been found to increase social awareness and promote empathy.
Literature helps students to make connections, feel empowered, and take action. When they encounter inspirational characters who have the courage to challenge injustices, they see how they can make a difference in the world around them.
Literature drives our students to ask tough questions that lead them to personal insight
Literature provides an opportunity for students to create their own definition of what it means to "write for change." The teacher should use literature that has a social message or evolve from the motivation to make a difference in our world.
Literature serves as a model for the type of writing you are asking your students to do. When exposing our students to a variety of texts that vary in level, genre, and format, we are helping our students to see the possibilities for their own writing.
Literature allows our students to study how the author uses language to affect change and make the world a better place.
Literature gives us a doorway into the choices authors make as writers. Students can examine the choices the author made around topic, structure, words, and tone.
"Let us remember: one book, one pen, one child, and one teacher can change the world."
– Malala Yousafzai
When using mentor texts with students, teachers should plan on re-reading the text aloud multiple times. The first readings are to ensure that the students understand the content of the text. Later readings are about learning from the writer and noticing what techniques she uses.
Teachers can ask students questions like "How did the character in the story use words to change the world?" or "What language did the author use to persuade and/or inform readers?" Charting the students' responses will not only encourage close listening, but will give teachers a great starting point for designing writing mini-lessons. Students can even compare the things they've noticed across texts to draw some conclusions about what it means to be an activist and how words can be used to bring about change.
Tools You Can Use
We Are Teachers, an online community of educators, shares 24 books that teach elementary and middle school students about social justice.
www.weareteachers.com/books-about-social-justice
All the Wonders website includes a list of 40 picture book for young activists.
www.allthewonders.com/books/forty-picture-books-for-young-activists
Integrating Writing with Opportunities for Student Activism
Our students have the potential to be powerful changemakers who are committed to finding solutions for important issues. We can tap their passion by helping them tune in to the things that matter most to them. Some ways to do this include:
"No matter what people tell you, words and ideas can change the world."
– Robin Williams
Pose simple questions that prompt reflection
What are the things that matter to me?
What is important about the things that matter to me?
What could make something that matters to me better than it is right now?
What bothers me about my school/neighborhood/community/state/world? How can I make it better?
What things are you not okay with? How can you change them? Who could help?
Our school/my neighborhood/our country/our world would be better if _____________.
Questions such as these drive your students to share their opinions. Those opinions then become the driving force for their activist efforts.
"I always wondered why somebody didn't do something about that and then I realized…
I am somebody."
– Lily Tomlin
Discuss the things happening in our world. Use age appropriate resources such as a classroom news magazine, news headlines, videos, or articles to inform students about issues that are relevant for them. Along with discussing the issue at hand, encourage students to envision solutions.
Encourage emotional connections. When thinking about an issue, encourage your students to put a face on the issue and consider one specific person, place, or thing that could be affected. Thinking about one helps students to empathize and emotionally connect to the issue at hand.
Study photographs that demonstrate another's hardship, injustices, or inequality. Along with the photographs engage students in the See-Think-Wonder routine from Harvard's Project Zero. This routine asks students to observe carefully and share what they see, what they think about what they see, and what it makes them wonder. The use of this thinking routine will not only focus a class discussion, but will push students to think about ways things could be different.
This link takes readers to the See-Think-Wonder routine from Harvard's Project Zero.
Use literature to draw attention to various issues and those who been successful making a difference. The texts that are shared with students should real stories based on true events. They serve as models for how activism can indeed make a difference.
Use a writer's notebook as a tool for thinking about important issues.
In the book For a Better World: Reading and Writing for Social Action, Katherine Bomer tell us that "Writer's notebooks are one of the most useful tools for educating for social justice." The way she explains it to her students is that writing for change is about how we all live together in the world. It's a place where writers tell their readers they've been noticing and questioning things that are happening in our world, and that they want their readers to help them notice and question it, too.
The writing students do in their notebooks is reflective. It is the place where students wrestle with issues such as the unfair treatment of others, exclusion of an individual or group, or destruction of our environment. It should be emotionally charged writing, where students feel empathy towards others, while thinking about things that can be done with the help of others to make a difference. Students can write entries about things that anger them, disappoint them, or worry them. Katherine Bomer suggests three types of writer's notebook entries.
"It's not fair…" entries
"Someone should do something about this…" entries
"How to make the world a better place" entries
Students may begin with lists, jottings, or drawings. Later their notebook entries may move into longer, reflective prose. Once students have gathered several notebook entries they should be ask to re-read their notebooks and think about:
What entries create a strong emotional impact for them
The kinds of issues they find themselves writing about the most frequently
The issues they want to write more about
What they already know about an issue that is important for them
Ideas they may have to improve the things they consider unjust
Moving Students to Writing for Public Audiences
"If you want to be a world changer for people everywhere, be a day maker for the people right next to you."
– Kid President
According to Stephanie Parsons, there are five different ways that we write for change. We write to make our world better by:
Convincing people to change how they do something
Describing the beauty of something worth protecting
Describing the benefits of doing something more often
Sending a message about how to treat people
Inspiring people to be brave
The writing our students will do will be authentic and emotionally connected, and exercise social responsibility. What is important in this work is the reasons our students are writing rather than the product they are producing. Students will write with a clear sense of purpose with the intent of getting their words to the right audience. It is essential that our students choose topics that matter to them and that will make our world a better place.
Students may be writing to persuade or to inform, for the purposes of appealing to their reader, making an emotional connection and establishing their credibility as the author. Writers should imagine their audience asking "Why should I listen to you?" and anticipate any questions their readers may have. Students' writing should be full of passion and emotion, along with language that is designed to "win over" their reader.
Prior to writing for a public audience, students need to thoroughly research their issue and understand it from all sides. It is the research that will separate fact from fiction and lend strength to the writing. As students are researching they should collect important artifacts like photos, statistics, quotes, and anecdotes. These can later be used to strengthen their writing. Research also gives writers the vocabulary they will need to persuade readers to join them in taking action. Once their research is complete, student writers are ready to choose a form and give it a go!
Students should choose to publish the work they feel has the greatest potential to inspire change and make the world a better place. The work they publish need not be the traditional five paragraph essay. Remember, the purpose of students' writing is to communicate compelling reasons to make a change, and that can be done in many different forms.
Possibilities include:

Tweets or posts on social media

YouTube videos and/or channels
There are no limits to what students can do using their words for change. Alan Raskin, an eighth grader at Calkins Road Middle School, Pittsford Central School District, New York, just presented a TEDx talk to a broad audience from around our county. He talked about ableism, in other words discrimination, in middle schools with the hopes of bringing greater awareness to students, parents, and teachers. Alan shared some quotes from his talk with me and they are worth sharing with you as well. He began his talk with "I existed at this school with no purpose, no cause, and something had to change," then went on to say "We can't wait for things to fix themselves," and "The only way to continue this fight for human rights is if we do it together." His talk received a lot of attention and I have no doubt his message will bring about positive change.
For our students to make a global impact, they need to be taught how to productively and safely be activists for a cause. We need to prepare them to lead others in ways that create strong coalitions and collaborative teams. Through research, reflection, and powerful writing our students can make change widespread and make their world a better place.
Additional Resources for Promoting Activism
Inspire My Kids is a website where children and teens can find inspiring, real-life and authentic stories, books, quotes, videos, and projects that inspire them to be their best and make the world a better place.
www.inspiremykids.com/
HEART and the Peace Learning Center have partnered to make this humane education guide for K-5 students entitled "Justice for All: Educating Youth for Social Responsibility." The guide addresses topics such as human rights, animal protection and environmental ethics.
https://teachheart.org/humane-resource-guide/
Teaching Tolerance, a program that emphasizes social justice and anti-bias, offers free classroom resources. The lessons include essential social justice topics and reinforce critical social emotional learning skills.
www.tolerance.org/classroom-resources/lessons?keyword=student+activism
This Points of Flight article entitled "Ten Young Changemakers Stand Up, Inspire Others to be Fearless and Kind." In this article ten extraordinary children and teens from across the country to highlight their work as changemakers.
www.pointsoflight.org/blog/10-young-changemakers-stand-inspire-others-be-fearless-and-kind
Project Change provides useful resources, tools and tips for making a difference in the world through everyday acts.
https://joe-kelly.com/resources/links/
This article "From Coding to Literacy: These Youth Are Changing the Game" introduces readers to some student heroes.
www.cnn.com/2017/12/13/us/cnn-heroes-2017-young-wonders/index.html
Bomer, Randy and Katherine Bomer. For a Better World: Reading and Writing for Social Action. Portsmouth, NH: Heinemann, October 2001.
Borba, Michele. Unselfie: Why Empathetic Kids Succeed in Our All-About-Me World. New York:, NY: Touchstone, May 2017.
Brad Montague and Robby Novak. Kid President's Guide to Being Awesome. Harper Collins. New York, NY: Harper Collins, February 2015.
Clayton, Heather."Let's Hear it for Empathy!" Making the Standards Come Alive! Aexandria, VA: Just ASK Publications, December 2018.
www.justaskpublications.com/just-ask-resource-center/e-newsletters/msca/empathy/
_____________."Let's Hear it for Civility!" Making the Standards Come Alive! Aexandria, VA: Just ASK Publications, February 2018.
www.justaskpublications.com/just-ask-resource-center/e-newsletters/msca/civility
Parsons, Stephanie. Second Grade Writers: Units of Study to Help Children Focus on Audience and Purpose. Portsmouth, NH: Heinemann, 2007.
Stutman, Micheal and Kevin Conklin. The Ultimate Book of Inspiring Quotes for Kids. CreateSpace Independent Publishing Platform, July 2015.
Permission is granted for reprinting and distribution of this newsletter for non-commercial use only. Please include the following citation on all copies:
Clayton, Heather. "Let's Hear It for Activism!" Making the Standards Come Alive! Volume VII, Issue II 2018. Available at www.justaskpublications.com. Reproduced with permission of Just ASK Publications & Professional Development. ©2018. All rights reserved.