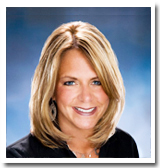 Heather Clayton, the author of Making the Standards Come Alive!, is the principal of Mendon Center Elementary School in Pittsford Central School District, New York. She is also a co-author of Creating a Culture for Learning published by Just ASK.
Narrative Non-Fiction: Uncovering Truths
""Truth is stranger than fiction, because fiction is obliged to stick to possibilites; truth isn't" "  
    Mark Twain, Following the Equator


As a classroom teacher, one of the most fulfilling things I did was choose texts for my students. This is a responsibility I never took lightly. Putting the right book in the hands of a student has the potential to engage, motivate, and connect them to the outside world. A carefully chosen text can inspire our students to make a difference, help them to find relevance in their world, and above all, can teach them important traits like optimism and empathy.
After years of thoughtfully choosing books for students, I discovered that the marriage between captivating non-fiction content and a narrative story is pure magic for our students. Stories like this resonate with our students and fuel a desire to learn more. These are stories with fidelity that have earned a place in the genre called narrative non-fiction.
So what is narrative non-fiction exactly? It's a text that brings the reader factual information in a narrative structure. It includes a target message, along with characters, scenes, and dialogue. It reads like fiction, but is based on truth. Lee Gutkind, author of You Can't Make This Stuff Up and founder and editor of Creative Nonfiction Magazine, tells us that it has become "the most popular genre in the literary and publishing communities." Best seller lists are teeming with narrative non-fiction. Readers have become enthralled with stories that include real people and actual events that have all been meticulously researched and verified.
Reasons to Introduce Your Students to Non-fiction Narratives
Narrative non-fiction:
Is engaging for readers
Appeals to a wide audience
Allows for strong interdisciplinary connections
Is memorable
Piques students' interest in a variety of ideas, events, and people; providing the fuel for more reading and research
Provides an emotional connection for the reader
Serves as a model for writing
Genre Comparison
Using Narrative Non-fiction in the Classroom
What is so intriguing about narrative non-fiction is that it is comprised of two different genres with different structures. The narrative structure complements the non-fiction content and the two work in tandem to create a powerful and memorable literary experience for students. Prior to engaging students in reading narrative non-fiction, it is important for them to understand the structure of each genre and the demands for the reader. These understandings can be co-constructed with the students and placed on chart paper, or written into a graphic organizer designed to support students as they read, and possibly write, narrative non-fiction.
In Lucy Calkin's Units of Study for Teaching Writing, she includes lessons that contrast narratives and what she calls "non-narratives." Some of the ideas she shares with students can be found in the chart below:
Example of Anchor Charts
Class Discussions/Response to Literature
Guiding questions can be used when students are discussing or writing about narrative non-fiction texts. Examples include:
What are the relationships between the characters?
What is the life lesson in the story?
What are the traits of the main character?
What do you notice about the actions of the characters in the story?
What factual information have you learned from the story?
How would you describe the setting/time period of the story?
What are you still wondering?
What would you like to research further?
What is the theme of the story?
What connections can you make with either the story or the factual information behind the story?
Why does ________________________?
What is some of the dialogue that supports the theme of the story?
What are some ways the author has described the main character? What does it make you think?
How did the story make you feel?
What surprised you?
Interactive Notebooks
An Interactive Notebook is a way for students to make meaning of new learning as they listen to or read text, look at visuals, examine artifacts, or attend presentations. When reading narrative non-fiction, the Interactive Notebook is a place where students can make connections between the storyline and the facts behind the story.
To get started, students set up two pages in a spiral bound or composition notebook. The left side is the place where they will be making meaning and the right side is where they will place text, visuals, or artifacts for which they will respond. There are a number of ways to use the notebook when reading non-fiction narratives, where the right side can contain excerpts and ideas from the narrative portion of the text and/or it can contain the facts behind the story.
An Example from an Interactive Notebook using Wangari's Trees of Peace by Jeanette Winter
Recommended Narrative Non-fiction Books for Elementary/Middle Level
Ivan: The Remarkable True Story of the Shopping Mall Gorilla, by Katherine Applegate
This is the true story of Ivan, a gorilla who was brought to America and lived in captivity in a shopping mall.  Over time, there was outrage over how Ivan's welfare and pressure built until he was given a better way of life.
"He did not learn about humans until it was too late."
All Stations! Distress!  by Don Brown
A gripping narrative that provides an account of April 15, 1912, when the Titanic sank with two-thirds of her passengers and crew.  The story is told through the voices of the survivors and readers have a glimpse into the drama, confusion, and desperation of the tragedy.  
Second Officer Charles Lightroller: "The huge ship reared itself on end, and brought rudder and propellers clear out of the water till it assumed and absolute vertical position.  She remained for half a minute.  Then she took her tragic dive."
Queen of the Falls, by Chris Van Allsburg
At the turn of the nineteenth century, Annie Edson Taylor sought fame and fortune by doing the unthinkable- plunging over Niagara Falls in a wooden barrel.  Annie was the quintessential picture of courage, determination, and imagination.
"The barrel spun and tumbled, slamming against rocks and waves, sometimes disappearing entirely from sight, sucked beneath the surface."
The Secret Subway, by Shana Corey
This is the true story of New York City's first underground train.  Alfred Ely Beach pitched a plan to solve New York City's traffic crisis and built a working subway in lower Manhattan. However, the project faced opposition and closed in 1874.  It wasn't until 1904, after failed attempts at an elevated train, that the first official New York City subway line opened.
"He was also a man of ACTION.  And if there was one thing he loved more than thinking up ideas, it was making them happen."
The Day-Glo Brothers: The True Story of Bob and Joe Switzer's Bright Ideas and Brand New Colors, by Chris Barton
Joe and Bob Switzer, brothers, began experimenting with fluorescent paints and ultraviolet light.  Their experiments led to a new kind of color that glows.  The discovery of Day-Glo has changed things for the better!
"By accident Joe and Bob had invented a totally new color.  To their amazement it glowed both in daylight and ultraviolet light.  They called this new color Fire Orange, and Joe used their newfound know-how to create other colors- glowing reds, yellows, greens, and more.  Meanwhile Bob looked for ways these "Day-Glo" colors could be used.  World War II provided lots of them."
Basketball Belles: How Two Teams and One Scrappy Player Put Women's Hoops on the Map, by Sue Macy
Agnes Morley headed to Stanford University to learn ladylike behaviors.  However, she had other plans.  She made history playing basketball, something women rarely did in 1896.  Agnes led her team to win the first-ever intercollegiate women's basketball game, which shined a bright light on the sport for women. 
 "Our hair is messy. Our bloomers are torn. Our faces are streaked with sweat.  This might not be what my mother had in mind when she sent me to Stanford to become a lady.  But I think a lady can be tough and strong   as well as refined and polite.  She can even play basketball."
Luna & Me: The True Story of a Girl Who Lived in a Tree to Save a Forest, by Jenny Sue Kostecki-Shaw
In 1997, Julia Butterfly Hill volunteered to sit in the branches of Luna, an ancient redwood in California.  She ended up staying in Luna for two years despite many hardships and challenges.  Finally, in 1999 the Pacific Lumber Company along with Julia Hill signed an agreement to protect Luna and the surrounding trees.  This is a story of courage, activism, and how each person has the potential to make a difference. 
Butterfly hugged Luna good-bye and heard Luna's voice in her heart:
As you grow strong and tall toward the sun,
Remember to bend with the wind. 
And when you dream and dance in the rain,
I'll be HERE doing the same"
Miss Mary Reporting: The True Story of Sportswriter Mary Garber, by Sue Macy
In the 1940's, reporter Mary Garber didn't let the rules of no women or children in the press box stop her.  When the United States entered World War II, she took a job as the first female sportswriter for the Sentinel.  She faced hardships and challenges, but was able to do her job well with determination.  For more than 50 years Mary wrote about sports and was eventually voted into the sportswriters' halls of fame. Mary made a difference for the people she wrote about young and old, as well as a difference for the women who followed in her footsteps.
Mary Garber : "I tried whenever I wrote about kids to be as positive as I could" she said.  "If you can give a kid a pat on the back or if you can tell him he's done well or you can make him believe in himself, you can make a difference in his life."
Recommended Narrative Non-fiction Books for Middle/High School Level
Soldier Song: A True Story of the Civil War, by Debbie Levy
This is the true story of the power of music during the hardship of war.  The story includes soldiers' letters and journal entries, and tells of duty, fighting, heartbreak, and hope all connected through song.
Millett Thompson: "It is interesting on a sharp, clear morning to go up on the bluff north of our camp, very early, and listen to the bugle and drum calls, the Reveille, of these two great armies. The hour is about the same in both… Two hundred thousand men are turning out in the cold-shivering, grumbling, growling, and each answering to the roll-call with an angry snap of his jaws, as if he would like to bite a ten-penny nail in two, and chew the pieces."
Talkin' About Bessie: The Story of Aviator Elizabeth Coleman, by Nikki Grimes
Bessie Coleman grew up during a time of segregation and hardship for African-Americans.  She vowed she would be the first African-American female pilot and did so by overcoming poverty, gender discrimination, and racism. Her story is told in monologues from family members, fans, friends, and acquaintances.
A news reporter: "In 1922 I knew I was in the presence of royalty when Bessie appeared on that Long Island airfield.  "Queen Bess" had no throne, of course, unless it was the cockpit of a plane.  But we of the press were there to share in whatever glory came her way."
Stubby the War Dog: The True Story of World War I's Bravest Dog, by Ann Bausum
Stubby was adopted as the mascot of a regiment of soldiers during World War I.  Stubby, best friend of American Soldier J. Robert Conroy, served on 17 battlefields, suffered injuries, and became world famous.  His story reveals the hardships faced by soldiers during the war. 
Includes authentic photographs, quotes, primary source documents and artifacts
New Britain Herald, 1926: "There are times when a dog is more than a dog; when he has all the attributes of a human being."
Motor Girls: How Women Took the Wheel and Drove Boldly Into the Twentieth Century, by Sue Macy
Written with a foreword by Danica Patrick, Motor Girls tells the stories of women who began driving in a time when it was improper to do so.  The book includes interesting anecdotes, authentic photographs, and documents detailing the history of women and automobiles. 
Irena's Jar of Secrets, by Marcia Vaughn
After Germany occupied Poland during World War II, Irena Sendler, a social worker, decided to help the Jews who were prisoners in the Warsaw Ghetto.  Sealed by a high wall, the Warsaw Ghetto was a neighborhood of rundown buildings.  Using creative and courageous means, Irena smuggled goods into the ghetto and children out of the ghetto.  She rescued the Jewish children in hopes of keeping them safe and reuniting them with their families.      
Irena Sendler, a letter to the Polish Senate, 2007: "Every child saved with my help and the help of all the wonderful secret messengers, who today are no longer living, is the justification of my existence on this earth, and not a title to glory."
Recommended Narrative Non-fiction Books for All Ages
Fab Four Friends: The Boys Who Became the Beatles, by Susanna Reich
This is the story of four boys growing up in postwar England who found music and friendship through their band The Beatles. The book includes the story of each Beatle; John Lennon, Paul McCartney, George Harrison, and Ringo Starr.
"Some thought success had come overnight to John, Paul, George, and Ringo.  But those who knew them saw that their success grew out of childhood dreams- the dreams of kids who first heard rock n' roll through the crackle and buzz of cheap transistor radios and were electrified by the red-hot sound." 
Separate is Never Equal: Sylvia Mendez and Her Family's Fight for Desegregation, by Duncan Tonatiuh
This is the story of the Mendez family, and their fight for equality. At a young age, Sylvia Mendez and her brothers were turned away from their neighborhood school because they were Mexican. They were told they needed to attend the nearby Mexican school, and were never given a satisfactory reason why. Eventually, through a lawsuit they organized with other families, the Mendez family won a fight that ended segregated schooling in their state of California.  This book contains snippets of interviews with Sylvia Mendez, and information from news accounts and court files.  
"Judge Paul McCormick took almost a year to give his decision…but when he did, he ruled in favor of the Mendez family!  In his ruling, he said that 'public education must be open to all children by unified school association regardless of lineage.' This meant that everyone must be allowed to attend school, no matter what his or her race or background."
The Camping Trip That Changed America: Theodore Roosevelt, John Muir, and our National Parks, by Barb Rosenstock
John Muir, a naturalist, wanted to keep the wilderness of the Yosemite Valley protected. To garner support, he invited President Theodore Roosevelt to join him camping in California in order to share his worry about what could happen if the land went unprotected.  Amidst giant trees, the two traded stories and fell in love with the wilderness. The two pondered the questions "What if both rich and poor could spend time out in the open? What if we could save the forests for all children to come?"  Roosevelt returned home took actions that saved wild lands for years to come by creating national parks, national forests, and sanctuaries for wildlife. 
Theodore Roosevelt, 1903: "We are not building this country of ours for a day.  It is to last through the ages." 
One Plastic Bag: Isatou Ceesay and The Recycling Women of the Gambia, by Miranda Paul
In Njau, Gambia, discarded plastic bags accumulated and caused challenges such as disease, destruction, and the death of livestock.  Isatou Ceesay wanted a change and found a way to recycle the bags.  Her efforts resulted in a positive change and significant difference for the people of Gambia and the world.
"Years pass and Isatou grows into a woman.  She barely notices the ugliness growing around her… until the ugliness finds its way to her."
Hanging Off Jefferson's Nose: Growing Up on Mount Rushmore, by Tina Nichols Coury
In order to attract tourists, the sculptor Gutzon Gorglum suggested carving the faces of four presidents in to the side of a mountain in South Dakota.  While Gutzon Borglum designed the monument, it was his son, Lincoln Borglum who would in fact finish the 14 year project on Mount Rushmore.  The faces of George Washington, Thomas Jefferson, Theodore Roosevelt, and Abraham Lincoln are carved into the granite mountainside and are a treasure for all Americans.
"Today in the Black Hills of South Dakota, the images of four great presidents tower over the forest, a monumental work of art created by the teamwork, determination, and skill of four hundred men."
Ada's Violin: The Story of the Recycled Orchestra of Paraguay, by Susan Hood
Ada Rios was brought up in a town built on a landfill.  This is the story of how The Recycled Orchestra, made up of children from Cateura, Paraguay began.  Performing concerts to sold-out crowds, the children played instruments made from recycled trash. 
"Buried in the trash was music.  And buried in themselves was something to be proud of."
The work teachers do to help their students meet a myriad of standards in less than a year is complex.  Bringing narrative non-fiction to the classroom can allow teachers to integrate content, teach literacy skills across all disciplines, engage students in relevant and meaningful work, and lead to project-based opportunities.  It's a genre worth knowing and using to bring forth great truths.
Resources and References
Calkins, Lucy and Cory Gillette. Units of Study for Teaching Writing: Breathing Life Into Essays. Portsmouth, NH: Heinemann, 2006.         
Gutkind, Lee. You Can't Make This Stuff Up. Philadelphia, PA: Da Capo Press/Lifelong Books, 2012.      
Jeunette, Adele. "A Review of 37 Titles of Narrative Non-fiction books for Children." We Have Kids. August,2017.
https://wehavekids.com/education/Best-Narrative-Nonfiction-Books-for-Kids  
Rutherford, Paula. Meeting the Needs of Diverse Learners. Alexandria, VA: Just ASK Publications, 2010.
Permission is granted for reprinting and distribution of this newsletter for non-commercial use only. Please include the following citation on all copies:
Clayton, Heather. "Narrative Non-Fiction: Uncovering Truths." Making the Standards Come Alive! Volume VI, Issue IV 2017. Available at www.justaskpublications.com. Reproduced with permission of Just ASK Publications & Professional Development. ©2017. All rights reserved.