Heather Clayton
       
      Volume X, Issue I

Planning and Teaching Mini-lessons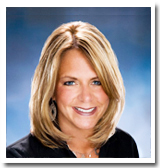 Heather Clayton, the author of Making the Standards Come Alive!, is the principal of Mendon Center Elementary School in Pittsford Central School District, New York. She is also a co-author of Creating a Culture for Learning published by Just ASK.
As Lucy Calkins writes in The Art of Teaching Writing, "The mini-lesson is our forum for making a suggestion to the whole class, raising a concern, exploring an issue, modeling a technique, reinforcing a strategy." Whether in person or virtual, what remains constant with the mini-lesson is its structure. What varies are the topics of the mini-lessons, based on the needs of the students in the classroom. Even though they are short, focused, and direct bursts of teaching, mini-lessons are a high leverage practice that provide students with tools that can be used long term.  
Whether instruction is delivered in person, in a hybrid model, or remotely, it is important for our students is experience predictable structure with clear expectations and routines. When there are established structures, routines, and procedures in place, teachers can focus on teaching, assessing, and coaching students and students can spend their time in productive ways with sustained attention on reading writing, and thinking at higher levels. One way to do this is through carefully constructed and thoughtfully executed mini-lessons.   
What are Mini-lessons?
Mini-lessons are a whole class, short, focused lessons that last no longer than ten minutes. Mini-lessons focus on essentials and are delivered in a way that is clear and concise. They should be designed to empower all students to understand the purpose of the lesson and why the content being taught is important.
During mini-lessons, you can teach procedures, model strategies and techniques, reinforce previously taught strategies, and teach specific skills. The ideas for mini-lessons come from standards, curriculum, or what you've noticed in student work and on assessments.
The Structure of Mini-lessons
The predictability of the mini-lesson format is important. Not only does it let your students know how each lesson will go, it promotes student independence. The sequence and critical components for each mini-lesson are:
• Connection
• Teach
• Active Engagement
• Link
Connection (1-2 minutes)
This portion of the lesson is where you activate students' prior knowledge and help them make connections. During your connection, you will provide a rationale for what you are teaching and help students to understand its importance. At the end of the connection portion, be sure to make a clear teaching point. Language to use includes
"You may remember…"
"As we've learned previously…"
"Yesterday we…"
Connection Implementation Tips
If a read aloud book is a mentor text for your mini-lesson, read the book to the students outside of the mini-lesson. During the mini-lesson focus on using a short excerpt or portion of the text to illustrate your teaching point. Say things like "Remember when we read _________? Today I want to show you how the author ___________."
Continue to make connections to what the students will be doing as readers and writers. For example, say things like "As you watch me, think about how you can use this strategy in your own writing," or "Notice what I am doing, so that when you return to your own reading you can give it a try."
Teach (3-6 minutes)
The teaching portion of the mini-lesson is where you will show students how to apply what you are teaching. You will demonstrate the skill, strategy, or procedure you are teaching step-by-step, and as you introduce each step be explicit with your language. Language to Use:
"I will show you what it looks like when you …"
"Notice how I …. This is important because…"
"Writers/Readers do ______ by (list steps)."
Teach Implementation Tips:
During the "teach" portion of the mini-lesson, break down what you are teaching in a step-by-step way. You want to show your students a process they can follow when they try it on their own.
Anchor charts that illustrate the steps of the mini-lesson are invaluable. They allow the students to understand the focus of the lesson and envision ways they can use the strategy being taught. Remember to keep anchor charts in student friendly language and organized in a way that the information is easily accessible to your students.
Save time by either "writing in the air," thinking aloud, and/or having your example already prepared to show. While we want our students to see us authentically reading, writing, and thinking, at times we need to sacrifice that for the sake of keeping the mini-lesson brief.
Repeat your teaching point at least three times throughout the mini-lesson, while you are introducing and demonstrating the skill, strategy, or procedure. Remember that just saying it isn't enough- you have to show them!
Keep your language consistent throughout the entire mini-lesson and don't change terminology.
Active Engagement (3-6 minutes)
The active engagement portion of the mini-lesson is where the students will try out the skill, strategy, or procedure for themselves. What you ask students to do should mirror the way you've demonstrated the skill, strategy, or procedure. Student engagement could be students applying what was taught in the mini-lesson to their own writing or reading, to a piece of writing or reading you have provided, or talking with a partner about how they plan on using the strategy. Language to use includes:
"Now it is time for you to try it out."
"Now, you will try it and I will watch you."
Active Engagement Tips:
During the active engagement portion of the mini-lesson, keep it moving and don't feel tied to providing every student a chance to share. All students will have the chance to give it a go when they return to their writing or reading that is in process.
At the end of the mini-lesson a simple check for understanding is asking the students to give you a thumbs up if they understand what to do and are ready to go, a thumbs to the center if they are unsure, and a thumbs down if they have no idea where to go next. After that, ask the students who have their thumbs to the side or their thumbs down to remain with you for a couple of minutes so you can clarify important information. This could be done virtually by assigning different reaction buttons. For students in need of more support, you can then place them in a breakout room to provide small group or individualized instruction.
Link (1-2 minutes)
The link is the place where you help your students to see where they can apply what you have taught. You want them to know it was not taught in isolation, but rather as another skill, strategy, or procedure to add to their repertoire. Also, you want to repeat your teaching point one last time. Language to use includes: "Remember, this is a strategy you can use today, and every day as a reader/writer."
Link Implemention Tips:
Post the teaching point of your mini-lessons on a cumulative list, either on chart paper or using sentence strips in a pocket chart. This becomes a living document students can return to in subsequent lessons, reminding them of the important skills, strategies, and procedures they have learned.
Name the strategies you have taught so students can refer to them in future lessons.
Continue to remind your students about all of the skills, strategies, and procedures they already know.
Tips for Planning and Teaching Mini-Lessons
See implementation tips listed under each of the four critical components above, and
When teaching in-person, avoid having students sit in a circle for a mini-lesson. This seating arrangement invites conversation, and for the mini-lesson you want succinct, direct instruction for ten minutes or less.
Set classroom norms for mini-lessons that include holding stories, comments, and questions for outside the mini-lesson.
Be explicit about the structure of the mini-lessons.
Timing and pacing

Remember that mini-lessons should be no longer than ten minutes. For remote instruction, keep them from five or six minutes.
Time yourself or assign a timekeeper to remind you when there is one minute left.
The pacing and timing of the mini-lesson is everything. You want students to spend most of their time actually writing, reading, and thinking at high levels!
Resources and References
"How the Essentials of Reading and Writing Workshops Do and Don't Change with Virtual Teaching."
This article, adapted from A Quick Guide to Virtual Teaching for the Units of Study, is written by Lucy Calkins and Teachers College Reading and Writing Project coauthors.
https://blog.heinemann.com/how-the-essentials-of-reading-and-writing-workshop-do-and-dont-change-with-virtual-teaching
"Minilessons: Writing Workshop Fundamentals"
Author Stacey Shubitz provides information and strategies for planning and teaching mini-lessons and includes a link to a mini-lesson planning template.
https://twowritingteachers.org/2017/08/03/minilessons-wwfundamentals/
Calkins, Lucy. The Art of Teaching Writing. Portsmouth: Heinemann, 1994. Chapter 12 titled "Don't Be Afraid to Teach" includes tools for creating mini-lessons along with example lessons.
Serravallo, Jen. The Reading Strategies Book: Your Everything Guide to Developing Skilled Writers. Portsmouth: Heinemann, 2015.
The Just ASK Team has written new articles and updated some older ones as 2.0 versions to support our many colleagues who are tasked  during the 2020-2021 school year with creating positive and productive learning experiences from a distance and/or in hybrid environments that are ever evolving. We will continue to add to this collection and hope that you find it useful in your challenging work. Please feel free to share with colleagues near and far, and do be sure to check back often to access newly posted articles.
Permission is granted for reprinting and distribution of this newsletter for non-commercial use.
Please include the following citation on all copies:
Clayton, Heather. "Planning and Teaching Mini-lessons." Making the Standards Come Alive! Volume X, Issue I 2021. Available at www.justaskpublications.com. Reproduced with permission of Just ASK Publications & Professional Development. ©2021. All rights reserved.