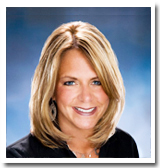 Heather Clayton, the author of Making the Standards Come Alive!, is the principal of Mendon Center Elementary School in Pittsford Central School District, New York. She is also a co-author of Creating a Culture for Learning published by Just ASK.
What do schools and classrooms like when they organize around a commitment to the achievement of high standards by all students?
-Just ASK Essential Quesion
 Robust Core Instruction and 
Response to Intervention (RtI)
 "We spend too much of our time worrying about the mosquitoes
and not enough time concerning ourselves about the health of the pond."
– Anonymous
Response to Intervention (RtI) is a framework that supports high quality, standards-based instruction that is responsive to the academic and behavioral needs of students. Within the RtI framework, instruction is culturally and linguistically responsive, and teachers carefully consider all of the factors that can impact students' success. The approach to RtI is preventative and intended to efficiently close learning gaps for all students. RtI focuses on the use of evidence to make decisions about students' response to instruction and the effectiveness of selected interventions in order to prevent significant learning gaps in the future. The essential components of RtI are in direct alignment of with the fundamentals of the Common Core State Standards.
The heart of RtI is the core instruction program. That means that giving students the best opportunities to succeed at school begins with providing them high quality core instruction in the general education setting. The Common Core State Standards are rigorous and define what is needed for college and career readiness. They require a deep learning of concepts and skills and hold ambitious expectations. Students grappling with new and challenging concepts are expected to have some struggles; it is the responsibility of teachers to differentiate instruction in order to help their students overcome hurdles. Through high expectations, recognition that not all students learn the same way, and an unwavering focus on instruction, we unlock the potential to grow our students as learners.
Central to a robust instructional program is the integration of purposeful assessments. Assessment data is used to determine students' readiness, progress in learning, and achievement levels. For teachers, the ongoing collection of formative assessment data informs instructional planning, student groupings, and learning tasks. Assessment data indicates when a student needs interventions of greater intensity. However, it is important to note that those interventions will supplement the core instruction, and not replace it. The consistent use of assessment data to guide instructional decisions ensures that all students are granted equal access to the general education curriculum.
In RtI, the core instruction provided to all students is the primary prevention. There are times, however, that a student is in need of a more intensive intervention or a referral to special education. Interventions in RtI are the actions taken and the strategies used to teach new concepts, skills, and strategies, or to help a child apply prior knowledge to new situations. In RtI, interventions are documented and progress is monitored carefully in an effort to maximize resources that will minimize significant learning or behavioral gaps.
Robust Core Instruction
Teaching is complex. As Paula Rutherford explains with The ASK Construct, it is teacher skillfulness with and knowledge around content, students, and repertoire that enables them to design and implement high quality instruction.
Attitudes, Skills, and Knowledge
The ASK Construct
A 
Content
Learners
Repertoire
S 
Content
Learners
Repertoire
K 
Content
Learners
Repertoire
Knowledge and Skillfulness with Content
Teachers need to have an in-depth understanding of the discipline they teach, as well as the pre-requisite skills required for students to be successful. In order to predict where a student may face difficulty or to anticipate misconceptions, teachers need to know the concepts central to their discipline, and how they connect with other disciplines. Without clear content-based explanations, the use of academic vocabulary, and a sound rationale for learning, students will lack the supports necessary for success with the Common Core.
Knowledge and Skillfulness with Students
Instruction is guided by grade-specific standards; however these standards do not take into account students' varied backgrounds, needs, language proficiency, and levels of achievement. Teachers need to use a variety of means to gain this knowledge of their students and to use what they have learned to deliver culturally, linguistically, academically, and behaviorally responsive instruction. Rutherford's text Meeting the Needs of Diverse Learners provides a rich array of resources for recognizing, respecting, and responding to these differences.
Knowledge and Skillfulness with Repertoire
Although essential, knowledge and skillfulness with content and students is not enough. Teachers must also hold and select from an extensive repertoire of strategies and approaches that promote high levels of learning. Among the myriad elements teachers need to continually contemplate and integrate, three are discussed here.
Focus on Student Engagement
Students can easily give the appearance of being engaged through busy work that keeps them hands-on. Students may appear to be on task, however, there is no cognitive benefit to the task. When students are truly engaged in their learning, Charlotte Danielson refers to them as being "minds on." That means that students are actively engaged in rigorous tasks and are actively constructing meaning. They are being asked to complete tasks that involve thinking, extend their learning, challenge them to make connections between topics, ponder ideas, and reflect on how new learning relates to their existing knowledge.
Allow Ample Processing Time
Students need time to interpret information and prepare a response. What research tells us is that how fast students' process information is not tied to how well they will achieve. Teachers need to allow three to five seconds after a question before having students respond. Not doing so can cause a great deal of frustration for many students who need longer to formulate a response. When teachers slow down and build in ample time to think, they see higher participation rates, greater depth and complexity in responses, and boosts in students' confidence.
Provide Guided Practice Tied to Meaningful Feedback
When using direct instruction, after teachers have explicitly modeled the task, students should be given the opportunity to engage in practice with their teacher alongside. To continue the learning process as the students assimilate new learning experiences, teachers need to provide growth-producing feedback that is timely, specific, and accurate. Additionally, checks for understanding that answer these questions need to be included.

What do students readily understand?
Where is there confusion?
Where are there gaps in students' learning?

Students are also asked to reflect on their own learning by completing self-assessments, determining what self-adjustments are needed, and then making those adjustments. (See the issues of the e-newsletter Just for the ASKing! listed in the resources and references section for a multitude of ideas on how to provide growth-producing feedback and make assessment a learning experience for both teachers and students.)
The Teachers' Role in Integration of the Common Core and RtI
Teachers are responsible for planning and delivering high quality instruction based on the requirements of Common Core for all of their students. Integrating RtI into the planning and delivery process means that when a student is not meeting the learning progressions from year to year, interventions need to be designed to teach prerequisite skills and fill gaps in learning or behavior. Specifically, teachers need to:
Use evidence from multiple measures to define the academic or behavioral problem and set measurable and meaningful goals.
Use evidence from multiple measures to develop a rationale for why the student is showing deficits.
Collaborate with colleagues and apply research-based interventions as a part of the core instructional program.
Document the primary prevention plan, including the interventions used and the student's response to those interventions over time.
Monitor the student's progress towards the goals set forth.
Prepare to make revisions and additions if evidence indicates the interventions are not effective.
The Parents' Role in the Integration of the Common Core and RtI
Given the increased level of rigor required by the Common Core, many parents are understandably nervous about the achievement of their children. While high quality core instruction with appropriate scaffolding should meet the needs of most learners, there are questions that parents of children who are struggling to master the content in general education might ask teachers or instructional teams. Asking such questions as those below can inform parents on how to support the learning of their children.
In what areas is my child not reaching expected grade level benchmarks as identified by the Common Core and district curriculum?
Why do you think my child is struggling to work at grade level?
What evidence supports your thinking?
What classroom interventions are in place to support my child's needs?
If supplemental services are necessary then which services? How frequently? For what duration? Size of the group? Who is the service provider?
How frequently are those interventions monitored for progress?
What is the plan if my child does not make the appropriate progress?
How will I be informed of my child's progress?
Components of the RtI Framework
Universal Screening
In order to determine if students are responding to their core instruction, they are universally screened three times per academic year. Assessments used for screening are valid, reliable, repeatable, and aligned with the grade level expectations as outlined in the Common Core State Standards. Using these recognized screening assessments, school districts then determine benchmark levels of performance. Teachers then use the established benchmarks to monitor students' progress and determine if supplemental instruction is necessary.
Progress Monitoring
Progress monitoring is used to assess students' response to instruction over time and to evaluate the effectiveness of the instruction. If a student is not showing progress at the expected rate of improvement, then changes are made to those students' interventions. For instance, a student's interventions may increase in intensity from Tier 1, to Tier 2, to Tier 3 (see below).
Data-Based Decision Making
As a result of a school's universal screening, students lacking essential skills or students demonstrating a lack of progress can be identified for supplemental instruction and interventions. These interventions increase in their intensity as they move through the prevention tiers.
RtI: A Multi-Level Prevention System
Tier 3
Evidence-based individualized interventions that address the learning and/or behavioral needs of students who did not respond to interventions at the Tier 2 level.
Tier 2
Evidence-based small group interventions that address the learning and/or behavioral needs of students who did not respond to core instruction at the Tier 1 level.
Tier 1
Robust core instruction provided in the general education setting that meets the needs of most students.
In closing, the effectiveness of RtI comes from the consistent delivery of high quality instruction that is aligned with the Common Core State Standards. Without a robust core instructional program, it will be difficult to close learning or behavioral gaps for students. The role of collaboration, the use of data to inform discussions and decisions, and the role of the Common Core, and RtI in school improvement initiatives will be discussed in a future issue.
Resources and References
www.rti4success.org
The National Center on Response to Intervention site is rich with resources that provide essential information for RtI.
ies.ed.gov/ncee/wwc
This site includes 8 recommendations for Effective Core Instruction in Mathematics for K-8.
www.rti4success.org/pdf/The%20ABCs%20of%20RTI%20in%20Elementary%20School.pdf
The ABCs of Response to Intervention: A Guide for Families found here helps parents understand and ask questions about RtI.
www.ncld.org/learning-disability-resources/ebooks-guides-toolkits/parent-guide-response-intervention
This site provides information, tools, and testimonies from other parents on RtI.
Danielson, Charlotte. Enhancing Professional Practice: A Framework for Teaching, 2nd Edition. Alexandria, VA: Association for Supervision and Curriculum Development. 2007.
Oliver, Bruce. "Closing the Achievement Gap." Just for the ASKing! November 2005. Just ASK Publications. Available at www.justaskpublications.com/newsletters.
Oliver, Bruce. "Formative Assessment FAQs." Just for the ASKing! October 2012. Just ASK Publications. Available at www.justaskpublications.com/newsletters.
Oliver, Bruce. "Growth-Producing Feedback." Just for the ASKing! October 2005. Just ASK Publications. Available at www.justaskpublications.com/newsletters.
Oliver, Bruce. "It's a Feedback World." Just for the ASKing! February 2008. Just ASK Publications. Available at www.justaskpublications.com/newsletters.
Oliver, Bruce and Paula Rutherford. "Response to Intervention (RtI): An IDEA Whose Time Has Come." Just for the ASKing! August 2010. Just ASK Publications.Available at www.justaskpublications.com/newsletters.
Roake, Jessica. "Planning for Processing Time Yields Deeper Learning." Education Update. Association for Supervision and Curriculum Development. 2013.
Rowe, Mary Budd. "Wait-Time: Slowing Down May Be a Way of Speeding Up." Journal of Teacher Education. 1986.
Rutherford, Paula. Meeting the Needs of Diverse Learners. Alexandria, VA: Just ASK Publications. 2010.
Rutherford, Paula, et al. Creating a Culture for Learning. Alexandria, VA: Just ASK Publications. 2011.
Permission is granted for reprinting and distribution of this newsletter for non-commercial use only.
Please include the following citation on all copies:
Clayton, Heather. "Robust Core Instruction and Response to Intervention (RtI)." Making the Common Core Come Alive! Volume II, Issue VII, 2013. Available at www.justaskpublications.com. Reproduced with permission of Just ASK Publications & Professional Development (Just ASK). ©2013 by Just ASK. All rights reserved.