Heather Clayton
       
      Volume X, Issue II

The New Normal
Using Lessons Learned to Promote 21st Century Learning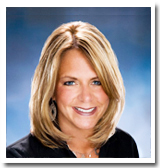 Heather Clayton, the author of Making the Standards Come Alive!, is the principal of Mendon Center Elementary School in Pittsford Central School District, New York. She is also a co-author of Creating a Culture for Learning published by Just ASK.
We are now entering our third school year that has been impacted by COVID 19. The temptation we have is to rush back to what we know as "normal," and not take the time to think about all we have learned from our time during this pandemic. However, if we slow down and reflect, we have the potential to come back stronger, leveraging the successes we've had as a result of being forced to rethink how we "do school."
I begin this school year with a renewed sense of gratitude and hope. In the face of challenge and adversity, we are bouncing back stronger. It's been difficult, but COVID has given us some invaluable lessons that will serve us well in the future. In this issue, I share five of my most personally, impactful lessons for the 2021-2022 school year.
*Never lose sight of your WHY.*
Over the past year, we've been forced to work differently, which has given us the unique opportunity to re-examine many of our long-standing practices. Everything we knew about school changed, from how we deliver instruction, to how we meet the needs of students, to how we connect with families. Accomplishing our work the way we had in the past became impossible, and we found ourselves thinking creatively and adopting new practices.
Every time we were faced with a roadblock, our way around it was to begin with our reason for doing it in the first place- our WHY. Author Simon Sinek speaks about The Golden Circle, which is a business concept that explains how in order to provide value, businesses need to change how they think- beginning with the WHY they are in existence in the first place. This is true for us in education as well, and anytime we make decisions, change our processes, or implement new ideas, we need to anchor our thinking by examining our purpose.
Simon Sinek's "Golden Circle"
*Streamline instructional planning.*
"Keep it simple and focus on what matters. Don't let yourself be overwhelmed."     
                                                                                                                                      – Confucius
Despite lost time, we are expected to keep pace with the standards and curriculum for our respective grade levels and courses. How will we accomplish this in the face of instruction students may have missed? Let anything that is not essential go. It is a time to have clarity around which standards are critical and necessary, and design all learning around those standards.
As I wrote in the Making the Standards Come Alive! issue titled: "Power Standards: Focusing on the Essential," there is great benefit to giving priority to certain standards in order to provide in-depth instruction and targeted support for students. This prioritization ensures vertical alignment, higher quality assessments, the necessary time to teach essential content, as well as providing all students access to a guaranteed and viable curriculum.
To learn more about how to determine priority standards and identify learning targets, see also the Making the Standards Come Alive! issue titled "Learning Targets."
*Place literacy instruction front and center.*
"I have found that educators yearn to be told something like this: There will be no more initiatives – at least for a time. Instead, we will focus only on what will have an immediate and dramatic impact on learning in your classrooms: ensuring the implementation of a common, content-rich curriculum; good lessons; and plenty of meaningful literacy activities (such as close reading, writing, and discussion) across the curriculum."
                                                                                                                – Mike Schmoker
As we enter this new school year, it can be difficult to know where to start when it seems there is so much to do. In these instances, I draw inspiration from Mike Schmoker, author of Focus: Elevating the Essentials to Radically Improve Student Learning. In his book, he reminds us that the ability to read, write, listen, speak, and think, are critically important to our students' success in a global society.
By reducing the number of standards for each content area, teachers are then able to provide the necessary time for students to read a broad range of texts, compose writing for a variety of purposes, and discuss important topics, issues, and ideas. The key is to strive for authenticity and relevance, and to ensure that students are reading, writing, talking, and thinking for real-world purposes.
"Literacy in the 21st century will mean the ability to find information, decode it, critically evaluate it, organize it into personal digital libraries, and find meaningful ways to share it with others. Information is a raw material – students will need to learn to build with it."
                                                                                      – Thomas Friedman, The World is Flat
A sure fire way to lift students' literacy skills is to integrate literacy with content area instruction. By building our students' background knowledge on a variety of topics, we are strengthening students' vocabulary, ability to comprehend, and thinking skills. When a content area teacher spends time on one topic incorporating print and digital complex and simple texts, students gain an in-depth understanding that enhances their ability to make connections, draw inferences, apply complex vocabulary, and participate in rich discussions.
One important way to embed literacy skills is to incorporate classroom read-alouds, no matter the age of the students. Reading aloud to your students fosters community, expands their background knowledge and vocabulary around a variety of topics, promotes perspective-taking and empathy, and builds a foundation for future learning.
Additionally, ensure that students are initiating writing and putting pencil to paper each day. I wrote about another way to incorporate writing across the curriculum in the Making the Standards Come Alive! issue titled "The Writer's Notebook: A High Leverage Practice for Uncertain Times." (Advance notice: The next issue of Making Standards Come Alive! focuses on Quickwrites.)
*Foster relationships.*
In order to believe in themselves as learners, our students need a strong sense of validation, belonging, and connection. School needs to be a safe place where students have the support of others to help them navigate real-world challenges. The way we do this is by building and fostering strong relationships with our students.
It is not enough to engage socially with our students. We need to establish deep connections where we are knowledgeable about our students' backgrounds, cultures, interests, strengths, and challenges. In fact, the best way to build and strengthen relationships is by cultivating empathy. By actively imagining how our students perceive things we can boost student engagement and effectively manage student behavior.
Our teacher and student relationships are a two-way street, and our students have much to offer in the way of reciprocity. Student feedback and reflection is invaluable to helping teachers refine their practice and find better ways to support all students.
Listed below are some easy to implement strategies that strengthen teacher and student relationships:
Have one-on-one conversations with students that focus on a couple of thought-provoking questions. One year I sat with students individually and asked them the following questions:

What name do you like to be called? How do you pronounce your name? Does your name have a story?
What is something special about you that I may not already know?
Who/What inspires you? Why?
What would make our world a better place?

I found these questions to be revealing and engaging, and the information I learned about the students in my school was invaluable when it came to building relationships.

Write students a personal note celebrating them for something they may have done. It can be brief, but the keys are to handwrite and put the message on something special like a bright colored sticky note, piece of stationary, or notecard.
Ask students specific questions that relate to something you know about them. It deepens your connection and shows students that you care about things that are relevant and important to them.
Make it a regular practice to incorporate student voice in the classroom. Invite your students to share their thoughts, ideas, and questions, and use their insights to shape your plans for instruction. Some ways to empower your students is by having them:

Assist in the co-construction of classroom charts.
Choose their own topics to learn and write about.
Reflect and share feedback about lessons and their learning.
Write to authentic audiences about real-life issues.

Regularly hold, and participate in, classroom meetings. Structured classroom meetings build trust between the students and adults in the classroom, establish and environment of respect and an appreciation of differences, and create a sense of belonging. For guidance on how to plan and facilitate classroom meetings, see listed below two issues of Making the Standards Come Alive! l wrote in 2020.

" Classroom Meetings"
"Classroom Community Building Circles"
*Think strength-based.*
Instead of beginning the year with assumptions about students' learning and experiences during COVID, think positively about the unique learning opportunities this cohort of students has had. Our students have learned flexibility, resiliency, and creativity. They have also had real life practice taking responsibility for their learning, solving novel problems, and applying skills in diverse settings. Students have also gained experience and knowledge around equity and access, and implications for everything from technology to health care.
Concepts, skills and strategies can be taught; what is much harder to teach is the sense of agency our students have gained from this pandemic. It has not been "learning loss," it's been an interruption to the typical trajectory of schooling. And that hasn't been all bad. For example, in some cases, the use of technology and diverse learning models has sparked motivation in reluctant learners. Student assessment has become more diversified, and our students are showing us what they know in innovate ways. Additionally, students who may not have had a voice sitting in a crowded classroom have found their voices in smaller group settings. For us as educators, we have had the opportunity to examine our beliefs and practices, and in some cases do things better than they were done before.
Let's dive into this school year not focused on "loss," but rather focused on building on the strengths and unique experiences of the students in front of us. Rather than focusing on review or "catch up," hit the ground running with new learning. Make a plan to accelerate student learning through sound instructional routines, opportunities to think critically, and thought-provoking classroom discussions. Believe in every child's ability to learn and provide access to rigorous and meaningful classroom experiences.
One way to promote thinking and rigor is to implement predictable instructional routines, and use them with a variety of different content. For access to over 100 high quality and well-researched thinking routines, see Harvard's Project Zero's Thinking Routine Toolbox at http://www.pz.harvard.edu/thinking-routines. For even more ways to create a classroom culture for thinking, see "Creating Classroom Cultures for Thinking."
This school year affords us opportunities to renew, rebound, and strengthen our practices to benefit children. It is important to take stock in what's been learned and apply these lessons moving forward. By doing so, we will benefit from a renewed focus and fresh look at our instruction.
Permission is granted for reprinting and distribution of this newsletter for non-commercial use.
Please include the following citation on all copies:
Clayton, Heather. "The New Normal: Using Lessons Learned to Promote 21st Century Learning." Making the Standards Come Alive! Volume X, Issue II 2021. Available at www.justaskpublications.com. Reproduced with permission of Just ASK Publications & Professional Development. ©2021. All rights reserved.