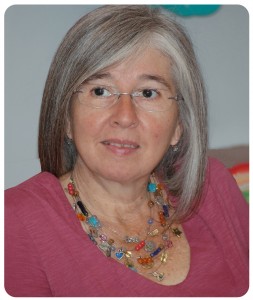 Marcia Baldanza, the author of Professional Practices and a Just ASK Senior Consultant, lives in Arlington, Virginia, and Ft. Lauderdale, Florida. She recently retired from the School District of Palm Beach County, Florida, where she was an Area Director for School Reform and Accountability; prior to that she was Director of Federal and State Programs. 
June 2016, Volume I Issue VI
Community of Care and Support for Students
The focus for this month's Professional Practices for the 21st Century Leader is Professional Standards for Educational Leaders, Standard 5: Community of Care and Support for Students. My 25 years of experience as a teacher, principal, director, and mother have reinforced the belief that the vast majority of us in the field of educational leadership are passionately interested in improving the lives of all students in our care. The Standards compel education leaders to approach every decision based on what is best for the students in our care. At the end of each day I reflect on two essential questions:
Did I make a difference today for our students?
Did I focus on what matters most for their learning and their well-being?
Professional Standards for Educational Leaders 2015
Mission, Vision, and Core Values
Ethics and Professional Norms
Equity and Cultural Responsiveness
Curriculum, Instruction, and Assessment


Community of Care and Support for Students
Effective educational leaders cultivate an inclusive, caring, and supportive school community that promotes the academic success and well-being of each student.

Professional Capacity of School Personnel
Professional Community for Teachers and Staff
Meaningful Engagement of Families and Community
Operations and Management
School Improvement
The ever-expanding base of knowledge on student achievement shows that leaders have great influence when they create challenging, but also caring and supportive conditions conducive to each student's learning. It's not enough to have the right curriculum and teachers teaching it, although these are crucial. For learning to happen, education leaders pursue all aspects of their work with a relentless focus on students.
The Standards recognize the central importance of human relationships not only in leadership, but in teaching and student learning. At the core, students learn when education leaders foster safe, caring, and supportive school learning communities. As Collaborative Classroom says, "By creating a community where children feel supported, safe, included, and known, students and teachers are able to take risks and jump into the learning at hand."
The creation of this sort of community can be tricky. One must not tacitly give permission for teachers to lower their expectations for their students' academic performance or behavior simply because the students may have difficult circumstances outside of school or traditionally have been underperforming. Students in many schools today have lived through and persevered over tragedies that we adults haven't. Many of them have faced war, separation, death, imprisonment, drugs, abuse, homelessness, and more. While these are challenging situations, they do not define the student as a human being. What all students need are caring and supportive adults who give them rich opportunities and support them to achieve high standards. They don't stand in judgment of them or make assumptions about their ability and desire to learn.
At one point in my career, I had the privilege of working with a set of schools where students generally attended those schools throughout their K-12 years. When I started to look at the effects of retention and quality of intervention, it became very clear that the high school students, if they hadn't dropped out yet, were in intensive reading and math classes and had been all through their schooling. These same students had tested at a low level 1 or 2 in third grade and had never caught up—even with interventions.
While there are many factors that could go into this situation, I believe that we education leaders can and must take control of what we can to positively impact the lives of the students we serve. This begins in kindergarten by not feeling sorry for a student with difficult circumstances and lowering our expectations of and for them. They need caring and supportive teachers, principals and schools who believe in their capacity to learn challenging material and will not and do not love them to a level 1! We can and must love and support them to a level 5!
This issue is focused on how we as education leaders cultivate an inclusive, caring, and supportive school community that promotes the academic success and well-being of each student. As you close your year with students and staff, I encourage you to take stock of your current state with regard to Standard 5 and decide to put a few things into place and begin the new year with greater commitment to establishing and maintaining a community of care and support for students. 
The Power of Codes of Conduct
Be Kind      Help Others       Always Do Your Best
Establishing behavioral expectations for students, staff, and visitors that encourage a positive and respectful school climate are essential to creating and maintaining a safe and supportive school community. We're pretty good at developing expectations for students, but often leave out the staff and rarely consider the visitor, with the exception of checking in and out. Making the expectations for everyone simple to understand, communicate, and enforce are critical to following them. The behavioral expectations in my schools were simple. They were to be kind; to help others; and to always do your best. Incidentally, these are the same expectations in our home. Every infraction in the district code of conduct can fall into these simple phrases that everyone understands and can agree with.  
Strategy Alert
Principal Pointers for Creating A Community of Care and Support
Students care when they feel cared about! My most rewarding role in education leadership was that of principal. I learned quickly the truth in the Theodore Roosevelt quote, "Nobody cares how much you know. until they know how much you care." Here are some of the ways I used the literature on caring and supporting students in practical and real ways that led to improved outcomes and relationships.
Learn students' names
Set a personal goal to learn each name, pronounce it correctly and greet students by their name within the first month. I made it a challenge by actually going into classrooms and simply trying. The students welcomed the effort and cheered me on to get 100% correct. Always ask for the student to pronounce their name when in doubt.
Greet students as they arrive
When creating the morning and afterschool supervision schedule, I always placed myself in a strategic location. In elementary school, my favorite among them was to greet the car line. Rain or shine I could be found in the front of the school assisting students from their cars, greeting them by name, and wishing their parent a great day. This simple gesture paved my way to improving my knowing their families better, and when I needed their help, they were easier to talk to, as we had already developed a bond.
Welcome new students
As new students would arrive throughout the school year, I would meet them on their first day and go over our policies and procedures, take them on a tour with a stop at the school store to pick out a planner and a pencil; introduce them to the PE coach, art teacher, music director, cafeteria workers, and other people who could assist them as they became part of the school community.
Help students set and monitor goals
Two to three times a year, I would meet with students to have personal data chats. I set up a meeting area near their classrooms to avoid being districted by people or calls in my office. I had collected relevant performance data to that point in the year. Together the student and I analyzed data and set a couple of goals for the coming months. I included a signature box for the teacher, parent, student, and myself. I typically gave a bookmark or other token that included tips for greater success.
Recognize and value their cultures
I had the opportunity to update the auditorium one year. Instead of buying new blinds, I bought large flags and flag poles to put around the room representing students' countries of origin.
I worked with the cafeteria manager to be able to provide more diverse menu options for students. Sometimes it was simply a fruit option from another country.
We held a huge parent night with a parade of colors. Students, staff, and parents paraded in cultural dress and enjoyed a potluck dinner together with cultural dancing and game playing.
Build a sense of community
We held a first day of school assembly every year about an hour after everyone was in class. Students sat together in the auditorium surrounded by the flags of their origin. Teachers remained in the rear of the auditorium. I taught the student my "I need your attention" signal; welcomed them to the new school year, and celebrated a few things that happened since we met last. My assistant principal at the time was a real Chicago Bulls fan and took the "rally cry" idea and turned it into our introduction to the students. He dimmed the lights and flickered them. He played the music that is played as the team players enter onto the court and introduced each staff member in a very dramatic way something like this… "and from Florida State University we have David Cardoza at seventh grade English." David ran down the aisle and came up on stage to high-five me and the other staff waiting. This didn't take very long and was a fun way to make sure everyone knew everyone. It showed our team orientation, sense of humor, and importance of schooling.
I always took lots of photos of the students at work and play. One summer I decided they were too awesome to not use. I had 40 blown up to poster size and framed them myself to save money. They were hung in the main hallway at student height. These were a constant source of conversation among the students and served as a talking spot for tours with prospective families. I added photos and rearranged them each year to keep the novelty alive.
Muffins for Moms and Donuts for Dads delivered to the car line, served in the lobby, or sent home with the students generated much good will.
Help students get to know one another
I found ways for students to appreciate each other by being deliberate. I created the Principal's Book Club where students in grades K-2 and students in grades 3-5 were provided with a set of books that we read together and discussed weekly at a lunch group in the lobby. This became so popular, that I had to add more time for meetings. Soon, I found students talking about their readings on the bus and in line in the hallways.
I tried to mix it up at lunch by creating table buddies where students were reassigned periodically to new groups of students of different ages. A school I know seats groups of students from different grades, 4-12, and serves meals family style at big wooden dining tables headed by a faculty member who may pose a conversation starter. Students report this lunchtime is one they remember and think fondly about for years after graduating.
For schools with in-house broadcasting, highlighting students' accomplishments leads to conversation and recognition in hallways throughout the day.
Establish procedures, routines, and rituals
At every school where I was principal, my first purchase was a large white board easel on wheels. I situated the board at a central location in the front of the school and wrote a morning message that greeted all students and staff. It usually had happenings of the day, reminders, and a motivating statement; it was always in my handwriting and signed by me. If I had an early morning meeting and could stop by before the meeting to write the greeting, I would do that; if I couldn't do that I would write it before I left school for the evening so that it would be there for the students in the morning. I rarely missed a day and students looked forward to my message and often gathered at the board to read and talk about what I communicated.
The morning news program became a brief coming together moment and a focus on what was important for the day. It always ended with the same challenge, "Make today your personal best."
I ate lunch in the cafeteria with the students. This was a great way to both supervise and learn more about them. I learned who was left out of conversations and groups; who was having difficulty with peers; who didn't have enough money to eat; and things I had in common with some students. Most principals assign cafeteria time to staff, and while I did need the help and couldn't be there for the entire lunchtime, I was there daily for some period of time.
Resource Alert: Building Your School-Wide Community
Tools from the Center for the Collaborative Classroom
Check out the videos at Inside the Collaborative Classroom if you are looking for models of building classroom community in your school that can promote students' social and emotional development. You can select topic, grade levels, and content https://inside.collaborativeclassroom.org/core-principle-resources/classroom-community and view videos to guide discussion. Additionally, there are tools and blogs for your use. See example below; it is available at https://inside.collaborativeclassroom.org/resource/787/ways-we-want-our-school-to-be-template.
Community-Building Approaches and Protocols
Just ASK's Non-Negotiables for Creating a Culture for Learning
These non-negotiables are a set of beliefs and practices pivotal to learner success found throughout Paula Rutherford's work. Analyzing and reflecting on these can point you to your next steps in developing a community of care and support for students. Read more about these non-negotiables at www.justaskpublications.com/jfta/non-negotiables-for-creating-a-culture-for-learning/ Access a full-color handout of these non-negotiables at https://files.justaskpublications.com/just-ask-non-negotia.
We act on our belief that all students can learn!
We accept learning as the fundamental principle of the school and examine all practices in light of their impact on learning.
We engage in and assume leadership for promoting collaborative practice.
We believe that all students belong to all of us.
We collectively develop and adhere to clearly articulated norms.
We establish and maintain an atmosphere of mutual respect and trust.
Isolation is not an option! Collaboration is a right and a responsibility.
All adults are committed to the success of all other adults.
We focus on results.
The New York State Dignity Act
NYSE Dignity Act, accessible at www.p12.nysed.gov/dignityact/documents/FINALDignityForAllStudentsActGuidanceMay2016.pdf, established a matrix for looking at conditions for learning along with a series of questions to consider when examining how a supportive school climate can enhance academic outcomes.
Strategy Alert:
What Do You Do When…?
What do you do when you are struggling to build viable afterschool programs? A common challenge across many schools and at all levels is that few teachers are available and interested in working additional hours afterschool to tutor and students do not want to attend tutorials. When my efforts to reinvigorate my afterschool programs focused on helping students meet their fundamental need for belonging and connection to others and give them a voice and some choice, attendance increased, student performance improved, and staff was much more interested in being involved.
To accomplish this, I made a decision to not make afterschool more school. I developed programs and sessions that were meant to teach important skills and concepts that were related to what students were studying, but offered clubs with academics embedded. Offerings included:
Running club
Book clubs
Cooking
Yoga
Drama
Gardening
Pottery
Board games
Gone were algebra tutoring and the like and in were interest clubs! When a staff member was not available, I looked to the high schools to engage their students needing community service hours toward graduation, to parents who had the skill, or business partners who provided their employees with time to volunteer in schools.
There were times, of course, when we needed to offer test preparation sessions for the specific purpose of building competence on state required tests, ACT, SAT, etc.
Students in schools with a strong sense of community are more likely to be academically motivated; to act ethically and altruistically; to develop social and emotional competence; and to avoid a number of problem behaviors, including drug use and violence.
– Eric Schaps
Perhaps the single most important element in determining the school environment is the quality of students' relationships with other students and with members of the school staff. The leader sets the conditions for this to occur or not to occur. 
– The Carnegie Foundation
Social and emotional learning helps students develop fundamental and effective life skills, including: recognizing and managing emotions; developing caring and concern for others; establishing positive relationships; making responsible decisions; and handling challenging situations constructively and ethically. Such skills help prevent negative behaviors and the disciplinary consequences that may result when students do not live up to behavioral standards.
Additonal Resources and References
Center for the Collaborative Classroom. Access at www.Collaborativeclassroom.org.
Headden, Susan and Sarah McKay. "Motivation Matters: How New Research Can Help Teachers Boost Student Engagement." The Carnegie Foundation. Stanford, CA. July 2015. Access at www.carnegiefoundation.org/resources/publications/motivation-matters-how-new-research-can-help-teachers-boost-student-engagement/.
National Policy Board for Educational Administration. Professional Standards for Educational Leaders 2015. Reston, VA. Access at www.ccsso.org/Documents/2015/ProfessionalStandardsforEducationalLeaders2015forNPBEAFINAL.pdf.
NYSED.gov. "The New York State Dignity for All Students Act (Dignity Act): A Resource and Promising Practices Guide for School Administrators & Faculty." Revised 2013. Section 1, pp 1-10. Access information at www.p12.nysed.gov/dignityact/documents/FINALDignityForAllStudentsActGuidanceMay2016.pdf.
Riggsbee, Cindi. "What Makes a Principal Great?" Teacher Leaders Network. Education Week, February 18, 2009. Access at www.edweek.org/tm/articles/2009/02/18/021109tln_rigsbee.h20.html.
Rutherford, Paula. Instruction for All Students, 2nd edition. Alexandria, VA: Just ASK Publications, 2015, p. 107.
____________. Leading the Learning. Alexandria, VA: Just ASK Publications, 2005.
____________. Meeting the Needs of Diverse Learners. Alexandria, VA: Just ASK Publications, 2010.
Rutherford, Paula, et al. Creating a Culture for Learning. Alexandria, VA: Just ASK Publications, 2011, pp 242, 260-261.
Schaps, Eric. "Creating a School Community." Educational Leadership. pp 31-33. March 2003. Access at www.ascd.org/publications/educational-leadership/mar03/vol60/num06/Creating-a-School-Community.aspx.
Swain, Colleen. "The Care and Support of Teenagers." Educational Leadership. June 2011. Access at www.ascd.org/publications/educational-leadership/jun11/vol68/num09/The-Care-and-Support-of-Teenagers.aspx.
Permission is granted for reprinting and distribution of this newsletter for non-commercial use only.
Please include the following citation on all copies:
Baldanza, Marcia. "Community of Care and Support for Students."" Professional Practices. June 2016. Reproduced with permission of Just ASK Publications & Professional Development (Just ASK). © 2016 by Just ASK. All rights reserved.