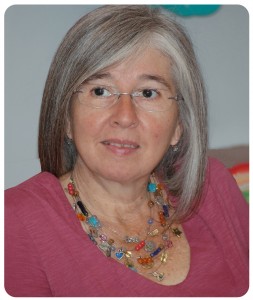 Marcia Baldanza, the author of Professional Practices and a Just ASK Senior Consultant, lives in Arlington, Virginia, and Ft. Lauderdale, Florida. She recently retired from the School District of Palm Beach County, Florida, where she was an Area Director for School Reform and Accountability; prior to that she was Director of Federal and State Programs. 
April 2016, Volume I Issue IV
Curriculum, Instruction, and Assessment
The focus this month is Professional Standards for Educational Leaders 2015: Standard 4 Curriculum, Instruction, and Assessment. My experiences as a teacher, principal, director, and mother have reinforced my belief that the vast majority of us in the field of educational leadership are passionately interested in improving the lives of all students in our care. The Professional Standards for Educational Leaders compel education leaders to approach every action, classroom walk-through, teacher evaluation, interaction with the central office, every vendor, every request for teacher professional development, every expenditure of funds, and every analysis of data with one question in mind: How will this help our students excel as learners who meet or exceed standards?
Research has established that leadership is second only to teaching among school-related influences on student success. Its impact is greatest in schools with the greatest needs. Principals strongly shape conditions for high-quality teaching and are a prime factor in determining whether teachers stay in high-needs schools. Educational leaders must be knowledgeable about and skillful with curriculum, instruction, and assessment to be a credible resource to principals and teachers.
Learning Sciences International has collected more than 2 million data points on the teaching strategies used in K-12 classrooms. They make a compelling case for the urgent need to increase rigorous instruction in every classroom. The data is alarming.
Only 6% of observed lessons were devoted to highest levels of cognitively complex tasks involving generation and testing of hypotheses.
58% of classroom instructional time was placed on teaching new content.
47% of the time was spent in strategies associated with lecture, practice, and review compared to 3.2% of the time spent using strategies most critical for developing cognitively complex skills.
What we should be seeing is evidence of students wrestling with new content as they build stamina required to reach higher levels of thinking. We can and must get there by first building a common language and understanding.
Standard 4's approach to leadership is optimistic and stresses the importance of academic rigor as well as support and care for students to excel. Because of the importance of this component of educational leadership, the next issue of Professional Practices will also be dedicated to Standard 4 with emphasis on growth-producing feedback for students and teachers and looking at assignments and students' work.
Professional Standards for Educational Leaders 2015

Mission, Vision, and Core Values
Ethics and Professional Norms
Equity and Cultural Responsiveness

Curriculum, Instruction, and Assessment
Effective educational leaders develop and support intellectually rigorous and coherent systems of curriculum, instruction, and assessment to promote each student's academic success and well-being.


Community of Care and Support for Students
Professional Capacity of School Personnel
Professional Community for Teachers and Staff
Meaningful Engagement of Families and Community
Operations and Management
School Improvement
What do all schools with high student achievement share? They tightly link standards, curriculum, instruction, and assessment. They do this across, as well as within, all grades and subjects. The results are clear and consistent expectations for student learning. This issue of Professional Practices, along with the tools and tips mentioned, can assist leadership teams build a shared understanding of rigor when applied to curriculum, instruction, and assessment. Also, this information can help you promote rigor, assess school instructional practice efforts, and create a plan to support alignment.
Rigor seems to be the word du jour that has become part of every educator's lexicon, yet defining it can be an exercise in confusion. All educators need to have the same definition and understanding of what rigor looks and sounds like in schools and classrooms. Barbara Blackburn, a former University of North Carolina assistant professor and now a consultant and author, writes that rigor is "creating an environment in which each student is expected to learn at high levels, is supported in learning at high levels, and demonstrates that learning at high levels." Rigorous standards are important, but state standards do not address curriculum, instruction, and assessment; that leaves the responsibility for ensuring rigorous instruction to local educational leaders and teachers. This is tricky business; for example, while rigorous questioning is critical, it is not enough. A teacher might ask rigorous questions, but accept lower level answers–or answer the questions herself. In that case, the instruction is not rigorous.
Often teachers become understandably frustrated when told to teach and assess student performance with more rigor. Although teachers are working very hard in the traditional models of teaching, the lack of understanding of what makes a lesson or assessment rigorous for students creates a no-win situation for everyone involved. As the leader, you need to promote the development of an shared understanding of rigorous instruction and assessment and support teachers as they make this journey.
Strategy Alert 1: Lesson Plan for a Faculty Meeting on Rigor
To help teachers better understand what rigor is and isn't:
Have teachers individually write own definition of rigor which they put aside for now.
Display the above definition proposed by Blackburn.
Give small groups of teachers chart paper with the different segments of the definition as headings. Ask them to discuss and write examples of and evidences for their heading. Post completed charts.
Have the group listen to an Eduleadership podcast, narrated by Justin Baeder, (This source should not be confused with ASCD's Ed Leadership.) www.eduleadership.org/wp-content/ELR015-Barbara-Blackburn-Rigor-2013-11-27.mp3 and hear Blackburn discuss:

The most common misconceptions about rigor, and the top mistakes schools make when trying to increase rigor
Why rigor is for everyone, not just honor students
What's new—and what's not—in the Common Core State Standards when it comes to rigor
How teachers can help students with special needs do truly rigorous work
How school leaders can promote a culture of rigor in their schools

Hold a Gallery Tour in which teachers, with pens in hand, add and refine ideas to the charts. This should help staff move towards a comprehensive definition and evidence for rigor in your school.
Ask participants to read the definitions they wrote at the start of the exercise and revise them as needed. Collect the definitions, no names needed, for reflection and possible next steps.
Titles for chart papers with segments from Blackburn's definition as the headings are:
Rigor in the Classroom is a light-hearted animated YouTube conversation between a principal and a teacher about rigor in the classroom and could be used as an opener or wrap up the faculty meeting on rigor. Access it at https://youtu.be/Fs3EL9CWTII
Curriculum, Instruction, and Assessment
Paula Rutherford offers the most precise and understandable definitions and distinctions for curriculum, instruction, and assessment, and when I have used these in conversations, the differences among the three elements become crystal clear. Even clearer is their need for clarity, alignment and deep understanding.
Curriculum: What is taught and learned. The curriculum is the structured set of learning outcomes for a prescribed course of study. The state standards do not tell us how to teach and do not tell us how to test. They do tell us what is expected from every student at each grade level, even where there isn't a test. I firmly believe that teachers do not have the right to withhold curriculum that students will be assessed on simply because they may not understand the standard. It is our role, as the educational leader to ensure that every child who is in our school works on the specified curriculum and masters that curriculum as evidenced by the state's summative assessment. In order to accomplish this, every teacher must know their standards and the content limits within. On a related, but important note, the text or series selected by the district to accompany a course is a tool and is not the curriculum. When teachers teach cover to cover they miss many entire standards and many partial standards and limit student access and opportunity.
Instruction: How we teach. An instructional repertoire is the array of teaching and learning strategies we use to design experiences that promote student learning of the curriculum. These strategies are the vehicles we use to drive learning. It is here that differentiation, personalization, active learning and engagement, scaffolding and extension come into play. These aren't just good ideas or buzz words; these are critical elements of quality lesson design that move all students towards mastery of rigorous curriculum and they are not optional!
Assessment: How we and the students know what students have learned. An assessment repertoire allows us to have students demonstrate what they know and what they can do in a wide variety of ways. All forms of classroom assessment can be used as summative or formative data; assessment always yields actionable data to guide lesson design. The data pyramid here was developed for teachers to better understand their role in gauging their assessment practices. It reflects the type and frequency of assessments common in most districts.
Embedded in Just ASK materials are the strongly held beliefs and practices in which all educators must engage if we truly want to meet the needs of all learners. The five key points are:
Standards guide all classroom decisions.
The focus is always on the student learning.
Expectations for learning are the same for all students, even those who have traditionally performed at low levels.
The final determination of the effectiveness of instructional practices is whether or not they result in higher levels of achievement for students.
Assessment results are used to inform the teacher about the effectiveness of curricular and instructional decisions.
One of my greatest challenges as an educational leader is leading others to move from being standards-referenced (referring to the standards to see if we can justify that what we had planned to teach fits) to standards-based (beginning the planning with the actual state standards and district curriculum as the ends in mind). The Standards-Based Education (SBE) Planning Process Ovals offers steps to follow to understand the standards and curriculum so that we are clear about the end goals. We begin by identifying the outcome. Then, we create our vision of what it looks like when we get there. Next, we analyze the outcome and vision to figure out what we have to do in the third step in order to accomplish the first and second steps. It is important that the steps be followed in this order, as anything less means that there is a high probability we will end up missing the goal. The Top Ten Questions template is a companion tool to the SBE Ovals and helps teachers design standards-based units and lessons.
As an Area Director of School Reform and as a principal, I often used self-assessments for teachers to help them identify goals for the year. They can be a powerful yet simple way for helping teachers consider whether or not they are moving towards improved standards-based practice. The Just ASK Self-Assessment on Classroom Assessment is a useful example.
My colleague, Bruce Oliver, author of the monthly newsletter, Just for the ASKing! wrote a thoughtful and compelling piece titled "Rethinking Assessment Practices" in which he identified ways to make assessment a learning experience for students of any level. He offers his Top Ten Suggestions for Rethinking Assessment Practices.
Emphasise learning, not grading
Give students multiple opportunities to show what they have learned
Eliminate zeros
Be up front with students about how their learning will be assessed
Build student confidence
Offer choice
Use formative assessment data properly
Expand assessment repertoires
Think long range
Remember the person behind the numbers
Finally, once teachers have collected assessment data, it's time to use those data and guide instructional experiences by re-grouping, re-teaching, and enriching. Today, classroom teachers are adept at collecting data, but may need assistance in the analysis and use of the information. Data Review Teams, described in Creating a Culture for Learning: Your Focus on PLCs and More, can use the Just ASK Data Review Questions template to assist teachers in designing new learning experiences based on assessment data. Error analysis helps teachers determine why students missed particular questions. Be sure to provide teachers with the time and resources to review data and plan together. Put the data chats or meetings on your internal school calendar, that way they get the priority they need. Principals are busy people and making time for this important exercise cannot be overstated. Schedule it; block your calendar; support your teachers; no interruptions.
"How do you know they know?… show me." Is one of my most frequently used phrases to get people thinking. I have experimented with a variety of monitoring checklists and action plans to help me be organized and prescriptive in my dealings with schools and principals. However, some of the more meaningful and useful work came from those described below.
Strategy Alert 2: Tally Tools and Three-Column Charts
Tally Tools and Three-Column Charts are useful note-taking tools for monitoring the progress of curriculum, instruction, and assessment. Agree upon a set of behaviors to be observed and start walking and counting. These tools are better at looking for frequency of act, not quality of implementation of the act, so choose the behavior to be counted carefully (for example, students can explain what they are supposed to be learning, types of questions, pauses for processing, calling on patterns). Access an example of a Tally Tool titled Standards-Based Education Learning Walk.
Strategy Alert 3: Instructional Rounds and Learning Walks
Instructional Rounds and Learning Walks are regular and structured visits to classrooms to observe strong research-based conditions for success. The chart below represents the thinking to help distinguish among different types of classrooms and may serve as a good springboard for conversation when conducting a Learning Walk with a team. The note-taking tool Observable Conditions can assist in framing the feedback for school leaders and teachers. Always debrief as a group once out of the classroom. As the leader, reserve your feedback until others have spoken. Keep your comments to the agreed upon look-fors. A word of caution: keep your look-for list to 5-8 items. More than that becomes unfocused.
Strategy Alert 4: Instructional Rounds and Learning Walks
Walking and Talking during frequent and regular visits to schools and classrooms are an important part of the leader's job and provide useful information to better support principals and in turn, help principals support their teachers. As an Area Director, I tried to make the visits meaningful for them by staying focused on their goals and priorities. Being in classrooms with teachers and students is where you get the most and best data on how initiatives are working. Leadership team meetings are where you obtain information on how the principal supports and guides teachers to improve, enhance, and increase their performance. I am reminded by Paula Rutherford, "If you are in a classroom and cannot talk with a teacher, there is too much teacher talk." She's right. I often speak with teachers and always speak with students about what they are learning, as opposed to what they are doing. I always look at student's work on or in the desk and what is written on the board. Try taking along the Questions for Getting Students Talking and Questions for Getting Teachers Talking (see below) on your next classroom walk-through. If the culture of your district is to not talk when in classrooms, work to shift that. It is important and valuable to talk with students about their learning and to teachers about their teaching. 
Strategy Alert 5: Instructional Reviews 
Instructional Reviews are more formalized ways to impact performance and get to meaningful collaborative action plans for growth in teacher capacity and student learning. These planned meetings include members of the school leadership team, department heads/grade level leaders and coaches. Substitutes are secured so that teachers can fully participate in the process of the data review, classroom visits, debriefing, and action plan development. An agenda and expectations in the form of gradual release of responsibility (access exemplars at the end of the newsletter) are sent in advance of the meeting and support is offered to prepare for the meeting. Many "aha" moments occur and questions surface that lead to real problem identification and solution seeking among staff. The true power in this protocol is seen when teachers visit other teachers as part of this process to improve student performance at all levels. Teachers feel empowered to impact the outcomes for students and their fellow teachers when they observe the need and are part of the course to improve. 
Keep your energy and time focused on teaching and learning. Always ask not only is this a good lesson, but is it the right lesson at the right time? When monitoring classrooms, I carry a copy of the data-developed instructional focus calendar so I know what I should see and hear in classrooms and a copy of the standards (with content limits) to make sure the standards are being addressed in full.
Tools, Templates and Exemplars
Resources and References
Blackburn, Barbara. Rigor is Not a Four-Letter Word. Larchmont, NY: Eye on Education, 2008.
_________. Rigor Made Easy: Getting Started. Larchmont, NY: Eye on Education, 2012.
Boudett, Kathryn, Elizabeth City, and Richard Murnane. "The 'Data Wise' Improvement Process: Eight Steps for Using Test Data to Improve Teaching and Learning." Harvard Education Letter. January/February, 2006. Access at https://hepg.org/hel-home/issues/22_1/helarticle/the-data-wise%E2%80%9D-improvement-process_297 .
L'Anson, Sally. "Why is Rigor a Crucial Element in Assessment Success." Interactive Achievement. PowerSchool, March 8, 2016. Access at https://interactiveachievement.com/assessment/why-rigor-is-a-crucial-element-for-assessment-success-2/ .
Marzano, Robert and Michael Toth. "Teaching for Rigor: A Call For A Critical Instructional Shift." March 2014 Presentation for Learning Sciences Marzano Center. Access at www.marzanocenter.com/files/Teaching-for-Rigor-20140318.pdf.
Murray, Jacqui. "22 Ways to Add Rigor to Your Classroom." Teach Hub. K-12 Teachers Alliance. Access at www.teachhub.com/22-ways-add-rigor-your-classroom.
National Policy Board for Educational Administration (2015). Professional Standards for Educational Leaders 2015. Reston, VA. Access at www.ccsso.org/Documents/2015/ProfessionalStandardsforEducationalLeaders2015forNPBEAFINAL.pdf.
Oliver, Bruce. "Rethinking Assessment Practices." Just for the ASKing! April, 2006. Access at www.justaskpublications.com/just-ask-resource-center/e-newsletters/just-for-the-asking/rethinking-assessment-practices/
Rutherford, Paula. Leading the Learning. Alexandria, VA: Just ASK Publications, 2005.
________. Instruction for All Students. Alexandria, VA: Just ASK Publications, 2015, p 107.
________.  Meeting the Needs of Diverse Learners. Alexandria, VA: Just ASK Publications, 2010.
Rutherford, Paula, et al. Creating a Culture for Learning. Alexandria, VA: Just ASK Publications, 2011: pp 242, 260-261.
Solomon, Lois. "Boca Raton Teacher Assists Delray Beach Students." Sun Sentinel. May 7, 2015. Access at www.sun-sentinel.com/local/palm-beach/boca-raton/fl-ap-teaching-by-webcam-20150422-story.html.
Strong, Richard, Harvey Silver, and Matthew Perini. Teaching What Matters Most: Standards and Strategies for Raising Student Achievement. Alexandria, VA: ASCD, 2001.
Wallinger, Dr. Linda. "Effective Strategies to Include Rigor in Classroom Instruction." July 2012. Presentation. Virginia Department of Education. Access at www.doe.virginia.gov/testing/teacher_direct/sol_library/video/effective_teaching_strategies_support_rigor/general.pptx.
Permission is granted for reprinting and distribution of this newsletter for non-commercial use only.
Please include the following citation on all copies:
Baldanza, Marcia. "Curriculum, Instruction, and Assessment."" Professional Practices. April 2016. Reproduced with permission of Just ASK Publications & Professional Development (Just ASK). © 2016 by Just ASK. All rights reserved.