July 2016, Volume I Issue VII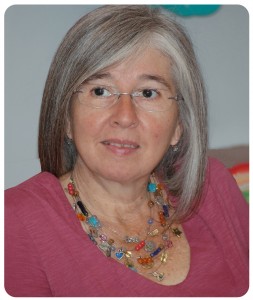 Marcia Baldanza, the author of Professional Practices and a Just ASK Senior Consultant, lives in Arlington, Virginia, and Ft. Lauderdale, Florida. She recently retired from the School District of Palm Beach County, Florida, where she was an Area Director for School Reform and Accountability; prior to that she was Director of Federal and State Programs. 
Developing the Professional Capacity of School Personnel
The focus for this month's Professional Practices for the 21st Century Leader is Standard 6 of the Professional Standards for Educational Leaders 2015: Professional Capacity of School Personnel. My 25 years of experience as a teacher, principal, director, and mother have reinforced the belief that the vast majority of us in the field of educational leadership are passionately interested in improving the lives of all students in our care. The Professional Standards for Educational Leaders compel education leaders to approach every decision based on what is best for the students in our care. At the end of each day I reflect on two essential questions:
Did I make a difference today for our students?
Did I focus on what matters most for their learning and their well-being?
Professional Standards for Educational Leaders 2015
Mission, Vision, and Core Values
Ethics and Professional Norms
Equity and Cultural Responsiveness
Curriculum, Instruction, and Assessment
Community of Care and Support for Students


Professional Capacity of School Personnel
Effective educational leaders develop the professional capacity and practice of school personnel to promote each student's academic success and well-being.


Professional Community for Teachers and Staff
Meaningful Engagement of Families and Community
Operations and Management
School Improvement
A few years ago, I read the book, You Don't Need a Title to be a Leader by Mark Sanborn. This inspiring book has implications for Standard 6 because the message of this small book is how anyone, anywhere, can make a positive difference. Sanborn asserts that, "Real leadership is not conferred by a title. Rather, it is shown through our everyday actions and the way we influence the lives of those around us." He notes qualities leaders share:
Acting with purpose rather then getting bogged down with mindless activity
Caring about and listening to others
Looking for ways to encourage the contributions and development of others rather than focusing solely on personal achievements
Creating a legacy of accomplishment and contribution in everything they do
Standard 6 is a meaty one that causes us to consider these BIG IDEAS:
Recruit, Hire, and Retain the Best
Reduce Turnover with Mentoring and Induction
Differentiate Professional Development and Use Adult Learning Theory
Optimize Evaluation and Supervision
Provide Leadership Opportunities for All
Promote Personal and Professional Health
Ensure Work-Life Balance for Others and for Self
In my experience, and probably in yours, people lead for different reasons; but the one thing I have seen in common among them all is passion, for life and for what they do. Leadership expert John Maxwell describes leadership as positive influence. "Leaders, titled or untitled, realize the extraordinary impact they can have on others and the world around them. They consciously choose to exercise their abilities, knowledge, and skills to help make a difference."
Educators today better understand the ways effective leadership contributes to student achievement. Leaders who relentlessly develop and support teachers, create positive working conditions, effectively allocate resources such as time, staff, materials, construct appropriate organizational policies and systems, and engage other deep and meaningful work outside of the classroom have a powerful impact on what happens inside it.
This issue of Professional Practices is devoted to understanding the big ideas in Standard 6 and exploring some practical strategies and resources to support implementation of the standard. The contrast demonstrated in the Yesterday and Today illustrates the relevance of this standard.  Standard 6 reinforces the understanding among education leaders that the people in our schools supporting our children are vital to the mission, vision, and core values.
Are You a Leader or a Manager or Sometimes Both?
As all leaders know, untitled or not, leadership is power with people, not over people.
                                                                                                                           -Mark Sanborn
Managers

Managers have employees.

Leaders

Leaders win followers.

Managers react to change.

Leaders create change.

Managers have good ideas.

Leaders implement them.

Managers communicate.

Leaders persuade.

Managers direct groups.

Leaders create teams.

Managers take credit.

Leaders take responsibility.

Managers exercise power over people.

Leaders exercise power with people.

Managers try to be heroes.

Leaders make heroes of everyone around them.
BIG IDEA #1: Recruit, Hire, and Retain the Best!
I learned the hard way that if I make a fast decision to hire, I usually regret it and have years of work ahead of me counseling a bad match to either get better or to leave. With that in mind, I changed the way I interviewed. Here are the steps I generally followed.
Step 1: Start early and create a file of potentials. This is especially important if you have a rural or high-needs school. Collect resumes, network, groom potential para-professionals for the classroom, visit college fairs, and reach out to your Human Resources Department. Many HR departments recruit, screen credentials, and create a viable pool of candidates from which principals can interview and
Step 2: Interview early and collaboratively. I often hired a December education school graduate as a long-term substitute until I had a full-time placement. This allowed me to see them in action before making the full commitment and for them to get to know our students and
Step 3: Be deliberate. When making the schedule for the interview, I would ask the prospective candidate to arrive I had a teacher leader greet him and give a tour of the school. I had prepared talking points so the tours had some consistency. I also prepared a folder that included recent performance data, a school fact sheet, a copy of the school newsletter, an article recently we read as a faculty, a listing of professional development in which we had engaged, and anything else that might give the candidate more information about us.
Step 4: Use STAR format for interviewing. The STAR method is a structured method of responding to a behavioral-based interview question by discussing the specific situation, task, action, and result of the situation. The development of the question is critical for allowing the candidate to respond thoroughly. Since some candidates may be unfamiliar with the STAR format, I would describe it prior to asking any questions. The questions were developed as a See some sample STAR questions at www.livecareer.com/quintessential/sample-behavioral. 
Step 5: As a team, determine the best candidate and offer the position within the guidelines of district

Interviews need to provide candidates the opportunity to share information about themselves that did not come up during the structured interview. I used the 3-2-1 strategy to let candidates communicate that information. The stems for the 3-2-1 were:

3 things I would like the committee to know that wasn't asked
2 questions I have for the committee
1 reason I am the best candidate for this job

The candidate completed the form and left it with the school secretary.
When practical, I observed them teaching, planning a lesson, or participating in a team meeting. Portfolios filled with documents didn't help me hire the right person. The STAR format did!
The STAR Approach to Interviewing
Situation or Task. Describe the situation that you were in or the task that you needed to accomplish. You must describe a specific event or situation, not a generalized description of what you have done in the past. Be sure to give enough detail for the interviewer to understand. This situation can be from a previous job, from a volunteer experience, or any relevant event. The reply to this section must not be what you might do in the future.
Action taken. Describe the action you took and be sure to keep the focus on you. Even if you are discussing a group project or effort, describe what you did — not the efforts of the team. Don't tell what you might do, tell what you did.
Results achieved. What happened? How did the event end? What did you accomplish? What did you learn?
BIG IDEA #2: Reduce Turnover with Induction and Mentoring
A California study by Barnett Berry, Melissa Rasberry, and Alice Williams reported three major reasons for teachers leaving teaching:
An inadequate system: poor professional development, not enough teaching materials, too little time for planning
Bureaucratic impediments: excessive paperwork, too many unnecessary classroom interruptions, too many conflicting expectations from administrators
Lack of collegial support: no strong team to rely on for support and little trust or respect among the staff.
Sound familiar? You bet! Many of us have worked in districts or schools where these barriers exist. The good news is that each of these is within the control of the school leader. If you value job-embedded professional development, support collaborative planning efforts, and are clear and fair about your expectations, you can counteract these and move your agenda for improving student achievement forward with a dynamic and dedicated staff. 
The Principal's Role in Mentoring
Getting started on the right foot is essential in mentoring relationships. My go-to resources on all things mentoring are The 21st Century Mentor's Handbook and the Just ASK Resource Center at www.justaskpublications.com/just-ask-resource-center-mentoring-resources. I've adapted some of the tips and resources to work with new principals. They need mentoring too!
One of my favorite resources in the Resource Center is a clip titled "Clarifying the Roles of Principals and Coaches." It features a school principal, an induction coach, and a novice teacher from St.
Vrain Valley School District, Longmont, Colorado. They discuss how they work as a team to ensure not only high levels of student learning, but purposeful professional learning for the new teacher. As this is always a tricky relationship, it is helpful to hear from all three about the importance of trust and confidentiality. Another favorite of mine is "Messages for Mentors." Watch and learn from these inspirational mentoring words of wisdom and share this clip with your colleagues.
It takes time for teachers to learn their craft. Principals play a critical role in promoting a beginning teachers' professional growth by providing
supportive learning opportunities that lead to teacher's improved practice. You can assist the beginning teacher in developing their instructional skills in a number of ways:
Monitor mentor-mentee relationships
Make good decisions about matching mentors and mentees- pair new teachers with trained mentors in similar grades and subject areas where possible;
Provide common planning time and opportunities for frequent face-to-face interaction
Encourage novices to work with other teachers to develop through co-planning and co-teaching or through observing in veteran teachers' classrooms
Make sure that new teachers' course schedules require as few separate preparation efforts as possible
If possible, avoid assigning schedules that require new teachers to change classrooms during the day;
Relationships matter – it is important to take time to get to know the new teachers and establish a strong working relationship.
BIG IDEA #3: Differentiate Professional Development and Use Adult Learning Theory
In 1980, Malcolm Knowles wrote about the characteristics of adult learning (andragogy) that are different from the assumptions about child learners (pedagogy). We should consider these when planning learning opportunities for the adults in our schools.
Knowles' Four Principles Of Andragogy
Adults need to be involved in the planning and evaluation of their

Experience (including mistakes) provides the basis for the learning

Adults are most interested in learning subjects that have immediate relevance and impact to their job or personal

Adult learning is problem-centered rather than content-oriented. 
When our professional development team planned for our learning time together, they were asked to provide variety through choice, ensure relevancy of sessions, and have materials for make and take. Our days included a morning whole group session connected to a school-wide priority, followed by small-group teacher-led breakout sessions. We included a block of time for putting it all together and into action and a whole group briefing to end the day. Teachers loved this approach and it became standard for us. Soon, more and more teachers were offering to do mini-sessions for their colleagues.
One year I was able to secure grant funds to pay for a permanent substitute on our campus to provide release time for the teachers. This freed them for classroom observations, peer coaching, data analysis, mentoring, and planning. On a schedule displayed in the front office, she was booked weeks in advance. When she did have an open slot, I would book her to cover for a teacher while we walked classrooms together and discussed best practices. Talk about job-embedded professional development!
I believe adult learning has the greatest impact on practice when it
Is self directed and owned by the learner 

Uses knowledge and life experiences

Is goal directed and focused

Is relevant to the job or life

Can be applied immediately

Fosters collaboration andcooperation
In Chapter IV: Professional Learning in Creating a Culture for Learning, Rutherford and colleagues offer over 30 approaches to professional learning. Each of these is described in detail in the following pages and many are formats to build skill, knowledge, and collaboration. They reflect Knowles' adult learning theory and are just fun! Take a look at the online template and share with your professional development team. You'll be glad you did.
BIG IDEA #4: Optimize Evaluation and Supervision
Bruce Oliver, author of Just for the ASKing!,  provides logical thinking and common sense about the continual conversation around supervision and evaluation of teachers in an issue titled "The View From My Back Porch." Bruce poses the question, "What is the role of the supervision and evaluation process in promoting teacher growth and student learning?" and then provides the following guidance.
As schools determine the best way to implement their teacher supervision and evaluation process, the input from veterans who have been through this before should be taken into consideration. The old adage
"everything old is new again" just might ring true. We should learn from our past, think deeply about the real reason we are doing this work, and, as described below, let some good old-fashioned common sense prevail as we move forward.
Leaders are teachers.
The supervision and evaluation process administrators follow has a great deal in common with the teaching and learning process teachers follow as they work with their students. Leaders expect teachers to meet students where they are, to be transparent about how learning will unfold, to treat each student as an individual, to provide growth-producing feedback, and to interact with students on a frequent basis to improve students' confidence and comfort level.
Trust is earned.
Leaders cannot expect teachers to automatically trust them because they have a title after their name. Just as teachers must earn the respect of their students, administrators must earn the respect of their teachers. When real trust is established, positive relationship building is a by-product. Trust is derived from frequent, honest, and positive interactions.
One-on-one staff  development is an important key to success.
A consistent ingredient in a planned observation is the planning conference, sometimes called the pre- conference. The purpose of this interaction is for the teacher to explain the lesson that the supervisor is going to observe. The pre-conference setting is the perfect opportunity to provide one-on-one staff development.
By asking reflective questions, the principal helps the teacher rethink the lesson, fill in the missing pieces, and make adjustments to the lesson's elements.
Student learning is the goal.
When administrators conduct classroom observations, they approach the task in a variety of ways depending on the observation training they have received or the district expectations for how an observation should be conducted. Regardless of what process is used, the essential information to be captured can be narrowed down to answering the questions posed on the Just ASK SBE Ovals:
What are students supposed to know and be able to do?
How do the students and the teacher know if they have learned it?
What learning experiences, aligned with the desired outcomes, are used to facilitate student learning?
How does the teacher use data to plan and revise this lesson and future lessons?
BIG IDEA #5: Provide Leadership Opportunities for All
Charlotte Danielson reminds us that in every good school, there are teachers whose vision extends beyond their own classrooms, and even beyond their own teams, department, or school.
A hallmark of leadership is the ability to collaborate with others. There are a number of values and dispositions that make some well suited for teacher leadership. Effective teacher leaders are open-minded and respectful of others' views. They display optimism and enthusiasm, confidence, and decisiveness. They persevere and do not let setbacks derail an important initiative. On the other hand, they are flexible and willing to try a different approach if the first effort runs into obstacles.
Certainly we can agree that teacher-leadership does not automatically evolve from years in service; it can and must be nurtured in all teachers. Merideth's REACH Model for Teacher Leaders (www.reachinst.org) lays out behaviors that together define a teacher leader.
Risk-Taking: Teachers who seek challenges and create new processes
Effectiveness: Teachers who model best practice, professional growth, and heart
Autonomy: Teachers who display initiative, independent thought, and responsibility
Collegiality: Teachers who promote community and interactive communication skills
Honor: Teachers who demonstrate integrity, honesty, and professional and personal ethics
I bet you're ticking off the names of teachers you know who have some or all of these attributes. Now what? Let's find real and meaningful ways to engage them more deeply. Some my colleagues and I have used include the following opportunities:
Serve as a university contact for student teachers
Lead a task force, including parents, to overhaul the homework policy
Publish a newsletter for parents
Write grants for school initiatives
Organize a lesson study and report to entire faculty
Serve as a lead mentor
Facilitate budget allocations with input from all groups
Organize afterschool enrichment/tutorial
Facilitate school professional development committee
Work with colleagues to design the master schedule (be sure to establish your leader priorities here)
Write award nominations
Serve on district committees and report back to faculty
BIG IDEA #6: Promote Personal and Professional Health
I cared a great deal about the staff at each of  my schools. I knew them well; I was truly interested in them as people; I enjoyed their company. We spent a lot of time together and I wanted the staff to feel valued for their current and future contributions. Some simple yet important ways to have my actions match my words were to:
Have the health department come to the school to give flu shots to staff (and students)
Ask local yoga studio to hold classes in our school
Secure discounts at local gyms, restaurants, stores
Pay the school PE teacher to offer aerobics or Zumba
Schedule the local mammogram bus to park in the lot for the day for teachers to get their annual check up
Hold blood drives
Invite local health foods store to do a demonstration on healthy meal preparation
Plan and participate in 5K runs for a charity or other good cause
Collaborate with PTA to offer chair massages for teacher appreciation week
Set up walking clubs before or after school and celebrate health improvements
Invite significant others to Teacher Appreciation Luncheon which was held in our school lobby turned café.
BIG IDEA #7: Ensure Work-Life Balance for Others and for Self
For years, I engaged in a no-win tug of war with myself by feeling guilty for not spending more time on the job and guilty for not spending more time with my family. I firmly believe that teacher and principal kids get shorted. We plan during evenings, grade papers on weekends, and summers are never free. We aren't able to be there for the first days of school, chaperone a field trip, volunteer to be a class helper, pick up
a sick child, or any number of  things that help establish and maintain a healthy life-work balance. I vowed to be the leader who not only valued home and family, but encouraged teachers to participate in their own children's activities, and I did so myself. I am pleased to see this component in the Professional Standards.
Attaining a work-life balance means
Feeling engaged, effective, and satisfied in each aspect of life. A stressful job can often lead to an imbalance that leads to job dissatisfaction, a lower quality of life, and less time to devote to personal pursuits and family and friends. Teachers can easily become physically, mentally, and emotionally overwhelmed. Learning the skills and techniques that support a work-life balance is paramount for teachers.
Being able to effectively manage the demands of teaching while still having time to spend quality time with friends and family, pursue personal interests, and generally be able to "shut off " during non- working
A balanced teacher is a teacher that can connect with, inspire, and help students achieve personal and academic success.
Time management and organizational skills are key factors that define teachers who feel calm, in control, and able to focus on their students. Through a focus on improving physical, emotional, and mental well- being and on gaining time management and organizational skills, we can have a fully satisfied and qualified teacher in every classroom.
What Do You Do When…? A Problem of Practice
What do you do when… the new teacher (or principal) you are assigned to support/mentor insists that "everything is fine" and you know that is not the case? 
Using my go-to resources on mentoring, The 21st Century Mentor's Handbook, I find hundreds of tips on working with new teachers that are categorized into common challenges. These easily translate into working with new principals. Here are tips for what to do if your mentee says everything is fine and you know that isn't the case:
Set an agenda for meetings with the new teacher/principal
Be prepared with conversation starting questions and use follow-up questions. Avoid yes/no type questions.
Have meetings in a casual setting (over lunch, after school "happy hour," coffee talk)
Offer to observe new teacher's classroom or to walk classrooms with new principal
Ask the new teacher or principal to share something that is working and something that isn't working
Describe the challenges/obstacles you face as a teacher or leader
Share ideas and resource materials—always bring something along that you can give
Don't ask, "Is everything okay?"
Follow-up with what you said you would do the next day
Show Me the Money
Below is a screen shot from the search page at GetEdFunding. The opportunities for large and small grants are endless. Several could support many of the ideas touched upon in this newsletter. Take some time to browse yourself and share with your teacher leaders!
You can use any combination of categories on this page to find grants that meet your specific needs. Additionally, the site offers webinars to improve your grant writing skills and houses lots of resources and samples to make the process less daunting. Give it a try…you might just get one!
Additonal Resources and References
Berry, Barnett, Melissa Rasberry and Alice Williams. "Recruiting and Retaining Quality Teachers for High-Needs Schools: Insights from NBCT Summits and Other Policy Initiatives." Center for Teaching Quality. 2007. Access at www.teachingquality.org/content/recruiting-and-retaining-quality- teachers-high-needs-schools-insights-nbct-summits-and-other.
Blase, Jo and Joseph Blase. Teachers Bringing out the Best in Teachers:  A Guide to Peer Consultation for Administrators and Teachers. Thousand Oaks, CA: Corwin Press, 2006.
Danielson, Charlotte. Teacher Leadership That Strengthens Professional Practice. Alexandria, VA: ASCD, 2006.
Darling-Hammond, Linda. Recruiting and Retaining Teachers: What Matters Most and What Can Government Do? Stanford, CA: Stanford University Press. 2010.
Dweck, Carol. Mindset: The New Psychology of Success. New York: Ballantine Books. 2006. Farber, Katy. "My View: Six Ways to Retain Great Teachers." CNN. June 19, 2012.
Fullan, Michael. Leading in a Culture of Change. San Francisco, CA: Jossey-Bass, 2007.
Hanson, Katherine. "Free Sample Behaviorial Interview Questions for Job Seekers."  Access at www.livecareer.com/quintessential/sample-behavioral
Harrison, Cindy and Joellen Killion. "Ten Roles for Teacher Leaders." Educational Leadership, September 2007.
Kearsley, Greg. "Explorations in Learning & Instruction: The Theory Into Practice Database." Access at https://web.stanford.edu/dept/SUSE/projects/ireport/articles/general/Educational%20Theories%20Summary.pdf
Killion, Joellen. What Works in Elementary Schools: Results-Based Staff Development. Oxford, OH: National Staff Development Council. 2002.
Knowles, Malcolm. Andragogy in Action. San Francisco: Jossey-Bass, 1984.
Larner, Marjorie. Pathways: Charting a Course for Professional Learning. Portsmouth, NH: Heinemann, 2004.
Marzano, Robert, Debra Pickering and Jane Pollock. Classroom Instruction that Works. Alexandria, VA: ASCD, 2001.
Maxwell, John. The 21 Irrefutable Laws of Leadership: Follow Them and People will Follow You. New York: Center Street Publishing, 1998.
Merideth, Eunice. Leadership Strategies for Teachers. Thousand Oaks, CA: Corwin Press, 2006.
National Policy Board for Educational Administration. Professional Standards for Educational Leaders 2015. Reston, VA.. Access at www.ccsso.org/Documents/2015/ ProfessionalStandardsforEducationalLeaders2015forNPBEAFINAL.pdf.
Oliver, Bruce. "The View From My Back Porch." Just for the ASKing! November 2015. Access at www.justaskpublications.com.    
Reeves, Douglas. From Leading to Succeeding: The Seven Elements of Effective Leadership in Education. Bloomington, IN: Solution Tree Press. 2016
Rutherford, Paula. Leading the Learning. Alexandria, VA: Just ASK Publications 2005.
                          . The 21st Century Mentor's Handbook. The. Alexandria, VA: Just ASK Publications, 2005.
Rutherford, Paula, et al. Creating a Culture for Learning. Alexandria, VA: Just ASK Publications, 2011.
Sanborn, Mark. You Don't Need a Title to Be a Leader: How Anyone, Anywhere, Can Make a Positive Difference. NY: Currency Doubleday, 2006.
Permission is granted for reprinting and distribution of this newsletter for non-commercial use only.
Please include the following citation on all copies:
Baldanza, Marcia. "Developing Professional Capacity of School Personnel."" Professional Practices. July 2016. Reproduced with permission of Just ASK Publications & Professional Development (Just ASK). © 2016 by Just ASK. All rights reserved.