August 2017    Volume II Issue VIII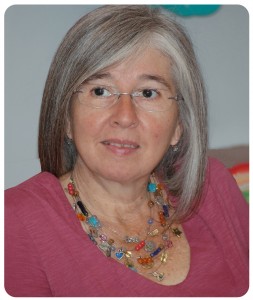 Marcia Baldanza, the author of Professional Practices and a Just ASK Senior Consultant, lives in Arlington, Virginia. Until recently she worked for the School District of Palm Beach County, Florida, where she was an Area Director for School Reform and Accountability; prior to that she was Director of Federal and State Programs.
Making PSEL Come Alive!


Happy New (School) Year!
The focus for this month's Professional Practices for the 21st Century Leader is Professional Standards for Educational Leaders (PSEL), Standard 6: Professional Capacity of School Personnel with a twist. My 25 years of experience as a teacher, principal, director, new university professor and mother have reinforced the belief that the vast majority of us in the field of educational leadership are passionately interested in improving the lives of all students in our care. PSEL compels education leaders to approach every decision based on what is best for the students in our care. At the end of each day I reflect on two essential questions:
Did I make a difference today for our students? 
Did I focus on what matters most for their learning and their well-being?
In the spirit of the new year, a fresh start, clean and unused supplies, and all of the hope and rededication that comes with a new year, I offer a few resolutions (aka challenges). My friends in Florida, Texas, and elsewhere are already back in session. Don't fret! Anytime is a great time for a rededication to teaching and learning. I appreciate how busy you are now and recognize that your priority is on students, teachers, and parents. May 2017-2018 be the best school year yet!
Professional Standards for Educational Leaders (PSEL)
Mission, Vision, and Core Values
Ethics and Professional Norms
Equity and Cultural Responsiveness
Curriculum, Instruction, and Assessment
Community of Care and Support for Students
Professional Capacity of School Personnel
Effective educational leaders develop the professional capacity and practice of school personnel to promote each student's academic success and well-being.

Professional Community for Teachers and Staff
Meaningful Engagement of Families and Community
Operations and Management

School Improvement

Resolution #1: Get Real About It!
Having honest conversations can be difficult and time consuming, especially when, as a principal, you want to change teacher behavior. As reported in EducationDIVE by Linda Jacobson, "after years of trying to improve the reliability of teacher evaluations and get struggling teachers the help that they need, studies show that a major element of the process – administrators' observations – are not being used to accurately rate teachers' performance." A few points noted in this article, with my remarks in italic follow.
Even with the push in recent years to improve teacher evaluation, principals say that being honest with educators about their performance is too time-consuming, writes Jay Mathews for The Washington Post. Hmmm? Time consuming? You cannot afford to NOT have an honest conversation. My former colleague in Broward County Public Schools, now Superintendent in Brevard County Schools has worked hard to streamline the evaluation process so that teachers can teach and leaders can lead.
A study by Matthew Kraft of Brown University and Allison Gilmour of Temple University shows that some principals are reluctant to tell teachers that they need improvement based on observations and that observing, documenting, and helping unsatisfactory teachers grow can become "overwhelming." True. I'd say, especially true if you're a novice principal with a limited repertoire of conferencing tools, but you can change that.
A separate study by Jason Grissom of Vanderbilt University and Susanna Loeb of Stanford University finds that teachers who are rated ineffective on a low-stakes evaluation are often given more positive ratings on a high-stakes evaluation. I wonder who this helps?
I challenge you this school year to get real with your evaluations. We've all softened the feedback for a teacher for many reasons, none of them good nor valid. Keep the student front and center, and you'll feel empowered to have the hard conversation based on your observational data. I like to use Harvard's Project Zero's Ladder of Feedback as a way to structure my conversations with teachers about my observations of their lessons. It creates a predictable way of talking about strengths and improvement needs. 
Harvard Project Zero's
Ladder of Feedback for Classroom Observations
The Ladder of Feedback is a protocol or structure that establishes a culture of trust and constructive support by sequencing feedback in order that is constructive.
What class is being observed?
Feedback for:
Feedback from:
Clarify

Are there aspects of the class or lesson that you don't believe you understood?

Ensure that you're clear about what your colleague was trying to accomplish in the lesson by asking some questions or stating any assumptions you've made. – "I wasn't sure if you meant that students will understand X, but that's what I assumed."

If you are approaching your observations from a particular frame or perspective, state that. – "As you know I was interested in looking at how students were interacting in the lesson, so my feedback is focused mainly on that aspect."

 

Value

What did you see in the class that you find to be particularly impressive, innovative, strong, or noteworthy?

Valuing builds a supportive culture of understanding and will help your colleague identify strengths in their work that they might not have recognized.

Valuing reminds your colleague of the parts of the lesson that should be preserved when making improvements. Expressing your appreciation for learners and their ideas is fundamental to the process of constructive feedback.

Stressing the positive points and offering honest compliments sets a supportive tone.

Raise Questions and Concerns

What questions, issues, tensions, or concerns were raised for you within the lesson?

Share your concerns, not as criticisms, but as honest thoughts and questions, not as absolute judgments of right and wrong. – "It might be interesting to explore . . ." – "I wonder what would happen if . . ." – "Perhaps you have thought about this, . . ." – "A question this raised for me was . . ." – "One of the things this got me thinking about was . . ." – "Observing the class made me more aware of the tension between . . .? – "A concern raised for me was . . ."

Suggest

Do you have suggestions for refining the lesson, moving forward, or on how to address the concerns you identified?

Help your feedback colleague make improvements by sharing your ideas on how he/she might refine or advance the lesson.

Suggestions can also be forward looking by putting forth ideas on where the lesson might go next or how a teacher might build on students' ideas and work. – it might be interesting to follow up on that issue of___, by…"

Thank

How has observing and giving feedback enhanced your own understanding of teaching and learning?

Share what you have learned from this experience as well as the questions and issues you will take away to think more about. – "This lesson has made me think more about how I might…"
This form is adapted from the Ladder of Feedback developed by Mara Krechevsky Ben Mardell, Melissa Rivard, and Daniel Wilson for Harvard Project Zero.
Resolution #2: Update Your Classrooms, Ideas, and Tools
Nothing has changed and everything has changed! I was with my Just ASK colleagues recently for a thought-filled weekend pondering where we are and where we've been. We were struck by how similar yet different characteristics of a 21st century classroom were to the SCANS Report published in 1990. I reconciled the similarities and differences, not with the words used in that report, but with their depth. The 1990's examples of active learning strategies, cooperative learning, manipulative materials, technology are deeper and varied in 2017. I see the globalization of our communities, thanks to the Internet, as a driving force in defining characteristics of the 21st century classroom.
We studied the 10 Signs of a 21st Century Classroom described by Patrick Goertz:
Technology Integration
Collaborative Environment
Opportunities for Creative Expression
Inquiry Based Approaches
Justification for Answers
Writing for Reflection
Using a Problem-Solving Methodology
Hands-on Learning
Teacher as Facilitator
Fundamental Skills
However, what really stands out for me as an educational leader and a mother of a 10-year old digital native are the images below that I also posted to my LinkedIn and Twitter accounts. I'm reading the Innovator's Mindset by George Couros and am taken by these images from his text. Talk about where we've been and where we're going – the Yesterday and Today of Technology. What a time to be in education!
Resolution #3: Pay it Forward! Be a Mentor
I've echoed Paula Rutherford's words that everyone is and everyone needs a mentor. Paula asks a central question in The 21st Century Mentor's Handbook, "What would schools and classrooms looked like if all the adults were committed to the success of all other adults?" How would we behave? What would we see as important? What kind of support would we provide?
Have you had a great mentor? What did he do for you that had such an impact?
How can you be a mentor to a teacher leader who wants to be an assistant principal or to your assistant principal or instructional coach who wants to be a principal?
Check out www.justaskpublications.com/just-ask-resource-center/mentoring-resources/ for great video clips, tools and tips for getting started mentoring and for developing your mentoring skills further. My all-time favorite is an an article/survey titled: Do You Hear What I Say? Do I Hear What You Say?
Resolution #4: Find Your Summer All Year Long
I recently read a blog that stuck with me, especially as the long days of summer come to a close and school buses begin to pass by on their way to school and crossing guards wave. Jonathan Weinstein and Lauren Porosoff start by asking, "Do you have a way of living during the summer that's different from the rest of the year?" That's a big yes at my house!
We spend time grilling, eating on the patio, going for long bike rides or walks, reading more, taking road trips to new and old places, playing games, and lots more. These activities feel like special times that we preserve with selfies and memories. We treasure the few summer months with our kids before that summer when we drive them to college.
Why not keep the summer feeling alive all year? We don't have to hit the wall of "back to school" so hard where we get too busy and scheduled to eat on the patio, take a bike ride or road trip. Weinstein and Porosoff reflect that we become more goal oriented during the school year. I agree with that totally and don't think that the joys of summer and the joys of school have to be distinct. They suggest bringing summer into the new school year by thinking of activities we typically think of as for summer as self-care activites. Pretty cool to look for the same activities we love in the summer in other seasons that can serve the same function of relaxation, connecting, and recharging.
Try the strategy below as Weinstein and Porosoff recommend in their article. 
Keep Your Summer Alive!
Their directions read: Draw a pyramid with three levels. At the bottom, list some of your favorite summer activities. To what important categories of self-care do they belong to? (By important, we mean important to you.) Write those categories in the middle of your pyramid and "self-care" at the top. Now that you've created the top levels of your self-care pyramid, can you use them to help you imagine other, seasonally appropriate activities that would fulfill these same functions in the fall, winter and spring.
See authors' own example at www.solutiontree.com/blog/summer-self-care-all-year-long/
Resolution #5: Imitate – Integrate – Innovate
Unlearn old habits and find someone to imitate; integrate their attitudes, knowledge, and skills with your own; then make shifts and adjustments to innovate. I was reminded of this on a trip to Eastern Michigan University where my son attended a week-long chamber music camp, called PhoenixPhest. The camp is run by Gabe Bolkosky, violinist, performer, and teacher. While giving my son a violin lesson, Gabe asked him what violin players he liked to watch and listen to. My son named a few. Gabe followed up with, "What do they do that you like?" My son responded with some techniques. Gabe responded by asking my son if he could imitate Joshua Bell's vibrato. My son gave it a few tries and, while he's far from it, he has a model in his mind to imitate. Gabe instructed my son to continue to imitate those you like and integrate it into your daily playing. Then, when you're secure, mess around and make something new from it that becomes yours—innovate!
So, being the educator-mom I am, I was connecting this idea to teaching and learning. Wouldn't it be great if we all had a high performing model to imitate, whose skill we would be able to integrate, that could be refined into something new, bold, different, innovative in the name of improved student learning. Wow! That's coaching and modelling at its best. Resolve to find your model!
Resolution #6: Be Loose and Tight
Being clear about what you see is important. As a mom, I don't bend on our three house rules: Being kind, helping out, and always doing your best. I am tight about them. I do bend on other things like when to call Grandma, when the dishes get put away, or what the sock drawer looks like. As an educational leader, I am clear on what I want as an end result and less concerned on how we will get there. It is important, I believe, to be clear about what you are loose and tight around in your school. Taking the time to write down and communicate that to staff establishes expectations and sets a great beginning.
I Am Tight About…

State standards as a starting point for planning

Collaborative planning and common formative assessments

Data-driven instruction with a focus on results

Growth-producing feedback for students

Learning as the fundamental purpose of school

All students belong to all of us

I Am Loose About…

What's written on the board

How the classroom is arranged

What format lesson plans are written in/on

Formats for professional development (online, job-embedded, workshop)

Strategies used when teaching

Classroom rules
What are you loose and tight about? Remove ambiguity and write your list down and communicate! You'll be glad you did and so will your staff.
Professional Standards for Educational Leaders
(PSEL) Update
It is the goal of the North Dakota LEAD Center to provide professional development activities and programs for North Dakota educational leaders that are consistent with PSEL. To that end, professional development activities for principals and aspiring principals are now aligned to PSEL. This is a new and interesting endeavor and one on which I will keep you posted.
The New Jersey State Board of Education has adopted PSEL released by the National Policy Board in October 2015. The effective date of the standards was April 3, 2017 and will sunset on November 12, 2020.
This means that New Jersey is:
Revising the Superintendent Evaluation Model to reflect these new standards;
Designing a self-reflection and growth tool based on these new standards; and
Asking testing vendors to review and revise the certification evaluations instruments used to issue Certificates of Eligibility for school and district leadership positions.
Resources and Refrences
Couros, George. The Innovator's Mindset: Empower Learning, Unleash Talent, and Lead a Culture of Creativity. San Diego, CA: Dave Burgess Consulting, 2015.
Goertz, Patrick. "10 Signs of a 21st Century Classroom." Edutopia. February 27, 2015.
www.edutopia.org/discussion/10-signs-21st-century-classroom.
Grissom, Jason and Susanna Loeb. "Assessing principals' assessments: Subjective evaluations of teacher effectiveness in low-and-high stakes environments." Peabody College of Vanderbilt University: TN and Center for Education Policy Analysis of Stanford University: CA in Education Finance and Policy, 2017.
https://my.vanderbilt.edu/jasongrissom/files/2012/05/assessing_forthcoming.pdf.
Jacobson, Linda. "Research: Principals don't give teachers the truth about performance." EducationDIVE: Washington, DC August 16, 2017.
www.educationdive.com/news/research-principals-dont-give-teachers-the-truth-about-performance/449372/
Kraft, Matthew, and Allison Gilmour. "Revisiting the Widget Effect: Teacher Evaluation Reforms and the Distribution of Teacher Effectiveness." Educational Researcher, 2017.
https://scholar.harvard.edu/files/mkraft/files/kraft_gilmour_2017_widget_effect_er.pdf.
Krechevsky, Mara, Ben Mardell, Melissa Rivard, and Daniel Wilson. Visible Learners: Promoting Reggio-Inspired Approaches in All Schools. Harvard Project Zero. San Francisco, CA: Jossey-Bass. 2013.
Mathews, Jay. "Why principals lie to ineffective teachers: Honesty takes too long." The Washington Post. August 13, 2017.
www.washingtonpost.com/local/education/why-principals-lie-to-ineffective-teachers-honesty-takes-too-long/2017/08/13/0cb0b846-7ed2-11e7-83c7-5bd5460f0d7e_story.html?utm_term=.a58c22c585dc
National Policy Board for Educational Administration. Professional Standards for Educational Leaders 2015. Reston, VA.
www.ccsso.org/Documents/2015/ProfessionalStandardsforEducationalLeaders2015forNPBEAFINAL.pdf.
Rutherford, Paula, et al. Creating a Culture for Learning. Alexandria, VA: Just ASK Publications. 2011.
United States Department of Labor. What Work Requires of Schools. A SCANS Report for America 2000. The Secretary's Commission on Achieving Necessary Skills. June 1991.
https://wdr.doleta.gov/SCANS/whatwork/whatwork.pdf.
Weinstein, Jonathan and Porosoff, Lauren. "Summer Self-Care All Year Long."  Solution Tree Blog. July 24, 2017.
www.solutiontree.com/blog/summer-self-care-all-year-long/.
Wilson, Daniel, David Perkins, Doris Bonnet, Cecilia Miani, and Chris Unger. Learning at Work: Research Lessons on Leading Learning in the Workplace. Cambridge MA: Presidents and Fellows of Harvard College, 2005.
Permission is granted for reprinting and distribution of this newsletter for non-commercial use only.
Please include the following citation on all copies:
Baldanza, Marcia. "What's on Your Mind Part II"  Professional Practices. July 2017. Reproduced with permission of Just ASK Publications & Professional Development. © 2017 All rights reserved.