March 2017    Volume II Issue III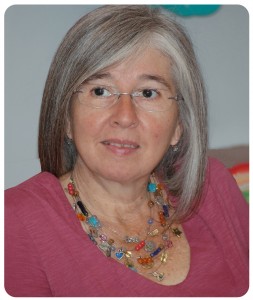 Marcia Baldanza, the author of Professional Practices and a Just ASK Senior Consultant, lives in Arlington, Virginia, and Ft. Lauderdale, Florida. She recently retired from the School District of Palm Beach County, Florida, where she was an Area Director for School Reform and Accountability; prior to that she was Director of Federal and State Programs.
Equity and Cultural Responsiveness II

This issue of Professional Practices digs more deeply into Professional Standards for Educational Leaders (PSEL) Standard 3: Equity and Cultural Responsiveness. I examine student performance data with a moral imperative; dive into equality versus equity; propose theories of action for equity of opportunity in schools; and plan an interview to match school cultural needs.
I believe that we are ethically and morally bound to provide all students with an education that enables them to be college or career ready at graduation and, further, I believe that work begins in Pre-K. I strongly believe that we must compel ourselves and our colleagues to act with a moral conscience to understand our students and their families in order to help them achieve great things.
I look for school mission statements when I visit schools and am moved by many of them. Some that resonate with me are:
Our mission is to provide a nurturing learning environment in which students are challenged to reach their academic potential through a standards-based, rigorous curriculum. We are dedicated to developing and supporting each child's unique talents within an atmosphere of cooperation and respect for individual differences. Our focus is on the whole child. The Sunshine School is committed to instilling in each student a desire to learn, to take appropriate risks, to solve problems and to accept challenges. Teaching the values of good citizenship is integrated into all areas of school life. By working collaboratively as a team that includes teachers, parents, staff and administrators, we best prepare our students to be independent thinkers, lifelong learners and responsible citizens who will be active and compassionate participants in our society. (New York City)
Orange Grove students and staff will show integrity, provide service to others before self, and demonstrate excellence in the areas of academics and citizenship. (Texas)
We are committed to providing a world-class education by fostering an environment where students are challenged through rigorous coursework that will prepare them for college or career and empower each student to reach his or her highest potential. (Florida)
The School of Lake View will implement personalized educational programs to facilitate student achievement. These educational programs will demonstrate that standards-based educational reform can provide a prototype for changing the way teachers teach and students learn. (California)
Challenge students intellectually; inspire their confidence, curiosity, and creativity; and prepare them to thrive in a diverse and complex world by ensuring that they are independent learners, effective communicators, community-minded citizens, and balanced individuals. (Virginia)
Place your own school mission beside these exemplars. Each one, including your own, has compelling language that could ideally drive staff and students to new heights, right? But what happens when these words don't lead to real action? What happens when "all" really means "some?"
What happens when you are having a data chat with a teacher and when asked to explain the performance of a student, the teacher responds, "Well, that's a good score for her." Does "all" mean "all" or does "all" mean "some?"
What happens when the teacher says that "this is my low group" and so has different expectations for them. Does "each student" mean "all" or "some?"
What happens when we celebrate that 70% of a class or school met proficiency? Doesn't that mean that 30% did not meet proficiency? Yikes! What about that 30% in that mission with the words "all" and "each" embedded? Would you ever write a mission to contain the words, "…except for the students who are second language learners, have special needs, are homeless, or gifted." Of course, you wouldn't!
PSEL sets forward ambitious and high standards for educational leaders and the actions to achieve them. It isn't enough to close the achievement or engagement gap; it must be eliminated and replaced with all students reaching high standards and beyond. Culturally responsive teaching and learning environments go a long way towards eliminating the gaps. A curriculum that is rigorous and relevant helps students connect. Data-driven instructional practices that provide academic press and support is imperative. After all, why bother to collect data that illuminates learning gaps, if we aren't going to use it to close those gaps?
My husband is teaching an advanced college level economics class. He isn't a teacher by training and I have enjoyed helping him plan with the end in mind and including active learning strategies for each three-hour evening class. Last week, he gave a mid-term exam that we wrote together. I helped him score them and when we were finished, we talked about the fact that the highest grade was 76%. His first question was, "How could they do so poorly? I covered each question on the test and supported them with readings." I reminded him that because it was covered, doesn't mean it was learned. We need to reframe the question we ask when students fail from, "Why are students failing?" to "How are the learning experiences we are providing failing our students?" Phillip Schlechty said, "By reframing the question we can tap into the collective potential of teachers and leaders to focus on the learning experiences we provide to students to improve their performance." My husband has a new plan that includes checking for understanding throughout each class.
Professional Standards for Educational Leaders (PSEL)
Mission, Vision, and Core Values
Ethics and Professional Norms
Equity and Cultural Responsiveness
Curriculum, Instruction, and Assessment
Community of Care and Support for Students

Professional Capacity of School Personnel

Professional Community for Teachers and Staff
Meaningful Engagement of Families and Community
Operations and Management

School Improvement



Do You Have What it Takes?
This is where I am called by Michael Fullan's Moral Imperative of School Leadership. This two-minute video will remind you of your moral imperative as an educational leader https://michaelfullan.ca/topic-video-10-the-moral-imperative-realized/ . Today's educational leaders must have a strong moral purpose if they are to truly carry out their duties with conviction. Fullan suggests that "moral purpose means acting with the intention of making a positive difference in the lives of others." This is at the very heart of school leadership in the 21st century. Understanding PSEL Standard 3: Equity and Cultural Responsiveness requires that educational leaders act with moral purpose and deliberate intention to make a difference. I believe it is an act of moral neglect to know that a student isn't learning and not take action. That behavior widens the equity and ultimately the achievement gap among and between students and is not acceptable!
Understanding what equity is and is not is a useful starting point. The diagram below helps us distinguish the two terms.
Equality is giving each child the same chance.
Equity is giving all children what they need to reach the goal.
Source: https://60millionsdefilles.org/en/equityineducation
In thinking about the application of this diagram to the work of an educational leader, I propose four Theories of Action for Equity of Opportunity.
Baldanza's Theories of Action for Equity of Opportunity
If

states and districts reconsider how funds are allocated to schools by examining each student's learning gap and portioning funds differently to close that gap, equity of opportunity can be achieved.

If

districts and principals reconsider how teachers are assigned to classrooms and ensure that every student has access to a highly qualified and skilled teacher, while providing strategies to close the learning gap, equity of opportunity can be achieved.

If

principals monitor teaching practice in serious and visible ways, then teachers will teach rigorous content to all learners in differentiated ways while maintaining the same standard of excellence for all, the learning gap can be eliminated and equity of opportunity can be achieved.

If

teachers commit to using formative assessment data to re-direct energy, time, and materials towards those students not reaching standards of mastery, equity of opportunity can be achieved.
Jim Collins writes, "Good to great comes by a cumulative process-step by step, action by action, decision by decision, turn upon turn of the flywheel-that adds up to sustained and spectacular results….It is a quiet, deliberate process of figuring out what needs to be done to create the best future results and then taking those steps one way or the other." Look back to the diagram and ask yourself if all of the apple pickers (students) are getting what they need? Imagine another image that has three-high boxes for all of the people (students) to stand on. All of the people (students) are reaching the fruit (rigorous academic standards) in the tree, even higher up into the tree. Now, that's a vision…all students reaching high standards and getting what they need to meet and exceed the minimum!
Strategy Alert: Building a Theory of Action
Use this template to help you craft a Theory of Action for an area you want to improve. After generating a few with a school-based needs, ask teachers to try with a few classroom-based needs.
Making Meetings Matters
Uncovering Hidden Biases through Data Chats
In my experience, data chats or conversations are excellent ways to examine patterns of student performance that may be hidden in summary reports. Thoughtful questions can also uncover biases. For example, one year we found that while school-wide achievement in language arts met state standards, achievement levels for sixth graders dropped dramatically and seventh graders exceeded state standards. In conversation with teachers, we began to hypothesize possible causes. In its infancy, our data team brought together multiple sources of data and perspectives for the purpose of understanding how many students were or were not achieving to standard, but also conditions that were contributing to that performance.
In Accountability Dialogues: School Communities Creating Demand from Within, Kate Jamentz prompts us to ask, "How good are our data?" She offers five questions to help determine usefulness and credibility of data:
Does the information come from a procedure (or set of procedures) that actually measure what it sets out to measure (validity)?
Is the information trustworthy (reliability)?
Does the information result from procedures that are appropriate for people of all backgrounds and needs (fairness)?
Are the data useful to those decision makers who need it to do their work well (usefulness)?
Are the data used fairly and appropriately?
We used these questions to determine which data would be included in our conversations. Over time, we found that we expanded our thinking to include qualitative aspects of student performance as well as quantitative results. We included rich sources of data that pushed us to be increasingly creative with solutions. What qualitative data can you include in your data conversations?—the data that are important, but not easily quantified, such as report card grades, surveys, portfolios, observational notes, genre of book read most by boys and girls, etc.
Did we get it right? How do we know? Now, what should we do?
There are many reasons for and ways to examine school performance data. In the end, what matters is what we do with what we learn. It matters that our actions with data are culturally responsive. It matters that our words speak of equity. Paula Rutherford's essential and enduring question embedded in every workshop and publication is, "What do schools and classrooms look like when they organize around a commitment to the achievement of high standards by all students? Further, I ask….." What do you do when students don't learn? What do you do when teachers don't teach? What is your moral imperative?"
PSEL helps answer those questions by providing guidance through questioning.
How can we make a positive difference for all learners—ourselves, our teachers, and our students?
How can we make our instruction equitable and accessible for all when we uncover areas of concern?
How can we reallocate staff to support the learners and refine teacher practice when we note disparity among students, classrooms or subjects?
How can we use varied data sources to improve the educational opportunities and outcomes for students?
Strategy Alert: Setting Norms for a Culture of Learning
Shaping norms for the data meetings/chats/dialogues is essential. We established three basic guidelines from which we identified observable behaviors and we agreed to "call each other out" when we violated one. We posted these in our conference room and referred to them in all meetings. I soon found variations of these in classrooms used for helping students work in groups. Try your own variations and see how productive your meetings get.
Value the Opinions of Others
Respect different perspectives, cultures, and experiences
Use "however" and "and" instead of "but"
Address the idea and not the person
Be aware of your own biases
Take Responsibility for Self and Group
Be confidential and trustworthy
Support claims with evidence
Don't assume others think as you do
Offer constructive ideas that build off others'
Own what belongs to you
Practice Good Communication Skills
Be honest and direct without being mean
Actively listen and check for understanding
Summarize as you go
Avoid technical language and clarify meanings
In 2010, the Montgomery County Public Schools, Maryland Equity Initiatives Unit Office of Human Resources and Development created a document titled, A Resource for Equitable Classroom Practices, www.montgomeryschoolsmd.org/departments/development/resources/ecp/ECP%20-%2008-13-10.pdf. This document elaborates 27 specific, observable teacher behaviors that communicate high expectations to students through examples and non-examples. Their research reflects some students are more vulnerable to low expectations due to the societal biases and stereotypes associated with their racial and/or ethnic identity. Over time, low expectations not only hinder learning, but negatively affect students' attitudes and motivation, resulting in under achievement. Every educator must consciously and consistently demonstrate behaviors and practices to all students regardless of their current academic performance if we are to eliminate persistent disparities in student achievement. Take a look at this document and consider using it at your school. Combine it with a 3-2-1, Stir the Faculty, or a Top Ten List to make it stick with staff.
Principal to Principal: Planning for the Interview
It is coming to the time of year when principals anticipate teaching vacancies and build resume files. We started interviewing potential teacher candidates soon after spring break. As a leadership team, we carefully crafted our questions to reflect our need for culturally responsive and standards-based teachers. We ended our interviews with a 3-2-1 to allow the candidates to elaborate outside of our questions. Candidates left the room and wrote 3 questions they hoped we'd ask, but didn't; 2 questions they had about our school; and 1 teaching practice they were working. 
Access these tools at www.justaskpublications.com/ltl-tools
Learning experiences for all (student and teacher)
that meet human needs incorporate:
Belonging– creating caring, warm, personal, and positive relationships
Power– conducting individualized goal setting and offering feedback and recognition
Freedom– giving a choice and a voice in what is learned and how it is learned
Fun– including experiences that are creative, relevant, meaningful that include talking and collaborating
Adapted from: National Center for Culturally Responsive Educational Systems
Professional Standards for Educational Leaders
(PSEL) Update
The Professional Standards for Educational Leaders (PSEL) were published by the National Policy Board of Education Administrator (NPBEA) in late 2015. These standards, formerly known as the Interstate School Leaders Licensure Consortium (ISLLC) Standards, articulate the knowledge and skills expected of school leaders and have been the topic of Professional Practices for the 21st Century Leader for the past 16 months. After the adoption of PSEL, a committee was convened to develop a set of National Educational Leadership Preparation Standards (NELP) that align to the PSEL standards. The NELP preparation standards have been approved and now the standards guide the design, accreditation review, and state approval of preparation programs for principals and superintendents. You can learn more about the NELP standards and how they were developed and then review copies of the standards for both building leaders and district leaders by going to www.ucea.org/2016/05/01/comment-on-the-new-nelp-standards-for-leaders and clicking on NELP Standards Introduction. 
Resources and Refrences
Collins, Jim. Good to Great. New York, NY: Harper Collins, 2001.
Fullan, Michael. Moral Imperative of School Leadership. Thousand Oaks,CA: Corwin Press, 2003.
Gardner, Howard. The Unschooled Mind: How Children Think and How Schools Should Teach. New York, NY: Basic Books, 2011.
Glasser, William. Choice Theory. New York, NY: Harper Collins, 1998.
Jamentz, Kate. Accountability Dialogues: School Communities Creating Demand from Within. San Francisco, CA: WestEd, 2001.
Montgomery County Schools. A Resource for Equitable Classroom Practices. Montgomery County, MD, 2010.
National Policy Board for Education Administration. Professional Standards for Educational Leaders 2015. Reston, VA, 2015.
Rutherford, Paula. Leading the Learning: A Field Guide for Supervision and Evaluation. Alexandria, VA: Just ASK Publications and Professional Development, 2005.
Schlechty, Phillip. Engaging Students: The Next Level of Working on the Work. San Francisco, CA: Jossey-Bass, 2011.
Permission is granted for reprinting and distribution of this newsletter for non-commercial use only.
Please include the following citation on all copies:
Baldanza, Marcia. "Equity and Cultural Responsiveness." Professional Practices. March 2017. Reproduced with permission of Just ASK Publications & Professional Development (Just ASK). © 2017 by Just ASK. All rights reserved.