January 2017 Volume II Issue I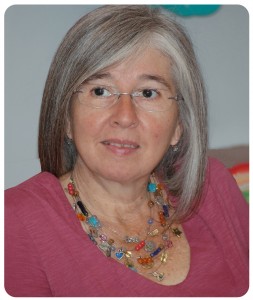 Marcia Baldanza, the author of Professional Practices and a Just ASK Senior Consultant, lives in Arlington, Virginia, and Ft. Lauderdale, Florida. She recently retired from the School District of Palm Beach County, Florida, where she was an Area Director for School Reform and Accountability; prior to that she was Director of Federal and State Programs.
Making PSEL Come Alive!

The second year of Professional Practices for the 21st Century Leader will provide support for the Professional Standards for Educational Leaders (PSEL) by making deliberate and ongoing connections among and between best practice, research-based evidence, and strong indicators with stories, tips, and tools that educational leaders can relate to and incorporate into the day-to-day life of the school. The issues will be structured according to the life-cycle of the school year and offer strategies to help the novice leader know what's just around the corner and the veteran leader see a different perspective. I will use my more than 25 years of experience as a teacher, principal, director, consultant, and mother to frame my remarks and advice.
In this issue, I look at ways to make those New Year resolutions stick, spending ideas for left over money, budgeting, and how the principal as mentor of novice teachers and principal colleagues can make an incredible difference. I hope you'll use the tips, tools, and links to improve, enhance, and increase your own leadership ASK (attitude, skills, and knowledge)!
At the end of each week, educational leaders shut down their computers and head home (unless there is a play, a concert, or a game) after another high energy, full five days. As we leave the building, we replay the events of the past few days and ask ourselves:
Did we help make a difference for our students?
Did we focus on what matters most for their learning and well being?
The PSEL standards provide guideposts and exclaim that the answers to these critical questions are a resounding "Yes!" Grounded in current research and the real-life experiences of educational leaders, they articulate the leadership that our schools need and our students deserve. They are student-centric, outlining foundational principles of leadership to guide the practice of educational leaders so they can move the needle on student learning and achieve more equitable outcomes. They're designed to ensure that educational leaders are ready to meet effectively the challenges and opportunities of the job today and in the future as education, schools, and society continue to transform.
It's That Time of the Year: Let's Turn Resolutions into Realities
I, like most folks, venture down the path of setting resolutions for the new year. For me, this path has often felt doomed, as I resolved to do big things in big ways, with not so big results. However, since becoming a mother, I've changed my outlook on resolutions. Now, as a family we focus on a few achievable, but stretch goals for personal growth and agree on a few family goals. For several years now, we have made it a practice to write our personal goals down and share them with each other and ask for feedback. Then we each propose a family goal that we all can agree with. We put the goals in an envelope and place them in a visible location. On the first Saturday of the month (which is when we have always given our dogs a bath and we never forget this), we open the envelopes and share our individual and family progress towards meeting our goals. I can tell you that for the years we've been using this process, we have met most of our goals, adjusted others, and even decided some weren't good goals after all. Combined, we have read more, eaten healthier, played more games together, gotten more exercise, and performed more community service.
Now, as I think about the renewed vigor and dedication students and teachers return with after the holiday break, I can't help but consider my family goal-setting story. As applied to the school setting, establishing goals that can be reached and have lasting impact on our students should be an on-going process of renewal, revision, revalidation to move the needle on improved outcomes. Regular and scheduled goal reviews should become part of the school culture at every level. I believe we are all goal driven and can nurture our growth mindset when we are deliberate. So, take charge of your school or district improvement plan and get moving!
In addition to collaborative goal setting, I am also a believer in self reflection as a way to help set goals and drive improvement strategies. In 2017, Professional Practices for the 21st Century Leader will provide school and district leaders with a monthly self-assessment based on the one PSEL standard. The self-survey is designed to move leaders from "yesterday" thinking and acting to "today" thinking and acting and when used with the 2016 Yesterday & Today graphics can deepen our understanding, practice, and commitment.
Professional Standards for Educational Leaders (PSEL)
Mission, Vision, and Core Values
Ethics and Professional Norms
Equity and Cultural Responsiveness
Curriculum, Instruction, and Assessment
Community of Care and Support for Students

Professional Capacity of School Personnel

Professional Community for Teachers and Staff
Meaningful Engagement of Families and Community
Operations and Management

School Improvement



Lessons from the Field: Maximizing Time and Energy
I find that the time when we returned from the winter holiday break to the end of the school year can be a blur. It is fast-paced, content rich, and focused. It's important that leaders understand their priorities and support teachers and students in what can be a stressful time.
Countdowns and rallies to high stakes testing
I have never been a fan of test related rallies or assemblies. I think they add to the stress by giving the test a life of its own.  I think that if students have mastered the content standards and have had frequent experiences with testing protocols and have experienced formative assessments along the way that mirror the high stakes test; they have confidence and skill to perform well.  With a few exceptions, testing days in my schools were just another school day of and for learning.
Targeted tutorials
We always had an all hands on deck at all times culture of collaboration and accountability, but this really showed in our tutorials after the winter holidays. Every teacher had a role in helping our students succeed. We relied heavily on elective/specials teachers to provide reading and math support, intervention, enrichment with small groups of students. Their attendance at team/department meetings was critical to be able to understand tested standards and learn how they could design rigorous and relevant instructional opportunities for students. I loved to watch my physical education coach teach coordinates in her gym. She followed the active lesson with graph paper and pencils. Our students nailed that standard! I am certain her unique connection with the learners and the content made the difference!
Teacher observations with pre- and post-conferences and summative evaluations
If you're not careful, these can really sneak up on you. Pacing your observations to make them useful in changing teacher practice can lead to improved summative outcomes for teachers, and most certainly, for students. Don't let yourself get stuck in April with more to do than you can. More importantly, do the summative process justice by really spending time to help teachers grow. Make a calendar and stick to it. Start the process early in the year.
Teachers feeling overwhelmed without enough time
This is the time of year when we would revisit our instructional focus calendars. We would carefully review and revise them to make sure that teachers had sufficient time to teach the tested standards so that all students had opportunity to master what they would see on spring tests. We orchestrated Friday mini-assessments (not more than 5 questions) that kept students learning and teachers teaching, since I received the results weekly. State versions of released tests used as practice tests aligned to standards can be really helpful here. End of chapter, older standards aligned, and other publisher provided tests or those found online won't help here. In some cases, this may be counterproductive and totally miss the mark.
Oops…You have funds to spend
When you are lucky enough to have Title I and II funds that need to be spent in the current year for the current students and teachers, consider some novel strategies to avoid the "carry forward" that districts don't like to have. Some examples are:
Host a spring break camp to pre-load important vocabulary, extend reading and math skills, or support science labs.
Open the school computer labs on weekends and pay a teacher to monitor students using academic applications. I offered this to parents as a couple of hour drop off while they ran errands. This was a win-win for all of us. Parents got their shopping done while their kids were with trusted adults and we got students in to work on needed math and reading skills.
Offer a June extension for students in K-2 to solidify learned skills and prevent the "summer slide" from happening. Your funds need to be encumbered by June 30, not necessarily spent.
Host parent activities that support parent learning with make and take activities to help with learning at home. Use your allocations to buy materials and supplies for parents to use.
Build in paid time for teacher collaboration right after school ends, while teachers are still in the groove of school and have their ideas ready.
What Do You Do When It's Budget Season and…
 Teaching and Learning Should be the Focus?
What do you do when it is budget season and you don't even have your new data yet! How do to plan spending for the new school year with limited information? So, we all took the graduate class on school budgeting, right? Did it teach you how to develop your school budget and be fiscally sound? Not me! Districts have their own ways of budgeting and coding, but some things were the same in each district I worked, big or small.
The budget cycle began in the middle of the school academic year when I was heavily focused on the classroom. And worse yet, the budget was supposed to be developed for priorities not yet identified. I felt like we were putting the cart before the horse and then writing addendums in the summer to allow for funding priorities that emerged once test data were available and reviewed. Forget about the fact that most states require a local school improvement plan that is usually due in September and often has funding needs attached.
Given that state and federal departments of education and local district finance and budget offices were often not on the same calendar principals, teachers, and students were on, we used historic trend data to help project performance, allocate staff (including letting some go due to enrollment projections), and make procurements. Adding to the stress outlined above, the budget development was supposed to be done in collaboration with teachers and parents. The timing of these activities couldn't have been worse. Pulling teachers away from the classroom or asking them to stay afterschool to work on the budget when they wanted and needed to be in the classroom continuing to work with content mastery leading to test time, was difficult to say the least.
I tried to find ways to engage and involve them and keep them in the classroom that would allow me to meet the District timeline. Because we all knew that we were in full force after winter holidays, we did our budget in December before the break. I knew what was expected from the District and devised my own tools for getting input. Team leaders and department chairs worked with their teams before winter break to determine potential priorities for budgeting. Surveys were used to solicit information from parents for priorities that often led to funding needs. I offered time off to teachers who would be willing to work with me on a day or two over the holiday break to ensure priorities were placed in the District budget template. Our basic budget was done before we packed up for the holidays.
The Principal as Mentor
My colleague Bruce Oliver writes in Just for the ASKing! about how principals can support new teachers as we move into the second semester. He poses questions that provide an opportunity for principals, novice and veteran, to reflect and self-assess. Ask yourself, have I:
Personally interacted with new teachers on a regular basis to see how they were progressing?
Visited the classrooms of novice teachers and given them feedback that lets them know what they are doing well?  
Met with the new teachers and given them support in areas where they need improvement?  
Conveyed a "you can do it" attitude that gives them encouragement, especially when they were not feeling very successful?  
Put in place a program that provides a competent and committed mentor for each of my new teachers?  
Set expectations high enough that the mentors take their responsibilities very seriously, are available to the new teacher, and make instruction the highest priority?  
Made sure that they have a wide spectrum of support from teachers who teach the same subject or same grade level?  
Given them my most important resource, my personal time?
Bruce, a middle school principal for sixteen-years, concludes by saying, "I have found that listening to teachers, helping them think through their concerns, allowing them to solve many of their own problems through personal reflection, and sharing with them an occasional bit of wisdom has led them to a renewed sense of optimism and a true sense that the leader in the building wants them to succeed. We can guarantee that our profession will be in good hands in the future by making sure that our fledgling educators get off to the best start possible. It is a priority that we cannot afford to ignore." I couldn't say it better myself!
I feel fortunate to have had several great mentors in my career. They each taught me something different in their own ways and at the just right time. My first principal had a great impact on my teaching, and later my leading.  Bobbi Jasper, former principal at A.S. Johnston Elementary School in Irving, Texas, taught me to not be the "fixe-in-chief" rather to ask questions that would help others discover/seek/struggle for the answer themselves. She taught me that to always have (or pretend to have) the answer didn't help teachers find their own answers or grow. I have applied this advice to many interactions including being a mom. If providing the answer or completing a task for my son robs him of the chance to learn something new or challenging, I don't do it…even if it is easier, faster and has less drama. My intent is to support him, but let him struggle sometimes. As I learned from Bobbi's mentoring, the struggle can build resilience. In the end, I hope my son is grateful.
Resolve to always be a mentor and always have a mentor! 
Professional Standards for Educational Leaders (PSEL) Update
According to Denisa Superville's article "New Principal Standards Catch On" in the January 24, 2017 issue of Education Week:
24 states responded to an unofficial Council of Chief State School Officers' (CCSSO) survey last fall.
83% of them said they have taken or intend to take steps to align state standards or licensure requirements to the new PSEL benchmarks.
71% indicated they planned to use the new PSEL standards as part of their principal evaluation feedback systems.
14% are using the PSEL standards in informal coaching.
Permission is granted for reprinting and distribution of this newsletter for non-commercial use only.
Please include the following citation on all copies:
Baldanza, Marcia. "Making PSEL Come Alive!." Professional Practices. January 2017. Reproduced with permission of Just ASK Publications & Professional Development (Just ASK). © 2017 by Just ASK. All rights reserved.