September 2018    Volume III Issue VIII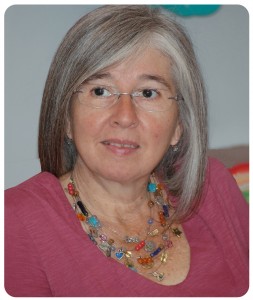 Marcia Baldanza, the author of Professional Practices and a Just ASK Senior Consultant, lives in Arlington, Virginia. Until recently she worked for the School District of Palm Beach County, Florida, where she was an Area Director for School Reform and Accountability; prior to that she was Director of Federal and State Programs.
Marcia's Musings on Leadership
The graduate students in my latest cohort bring a wealth of experiences and backgrounds and are sure to make their mark in whatever role they choose. While investigating the historical perspective and evolution of leadership from the 1900's Great Man Theory to the more contemporary Servant and Authentic Leadership with them, there was a continuous focus on the need for leaders to clarify their own values before trying to lead and bring about change in others. The journey begins with looking inward.
This issue of Professional Practices celebrates under-the-radar leaders who are making a difference in the lives of others and provides a powerful strategy that helps you clarify your values and guides you in aligning them to your visible and audible actions. Additionally, there are several awesome resources to help you build kindness and relationships within your community as well as my musings as I look at leadership through a variety of lens.
Under-the-Radar Leaders
Kids For A Clean Environment, (Kids F.A.C.E.®), is the world's largest youth environmental organization. It all began in 1989 when six students met at Percy Priest Elementary in Nashville, Tennessee. The group was led by the then nine-year old, Melissa Poe. Now the memberships of Kids F.A.C.E.® is over 300,000 members strong all across the United States and in twenty-two foreign countries. In 2009, when Melissa spoke at the NCCWSL Women of Distinction ceremony she reminded us that,
"Change doesn't begin with someone else. Change begins in your own backyard, no matter your size or age. However, the greatest obstacle you will encounter is yourself – taking the first step. Just like Dorothy never knew she always had the ticket home to Kansas, the Scarecrow always had a brain, the Tinman always had the most compassionate heart, even the Cowardly Lion had courage. Everything you need to be a successful leader, you already have: your intelligence to see issues and find a way to fix them, your heart to stay motivated, and your courage to not give up. You cannot look for the man behind the curtain to solve your concerns. Everything you need you already have. It's about taking the first step."
Listen to her speech at https://youtu.be/8QMyECutpQo
Like Melissa, we do not have to look up or out for leadership. We only have to look inward. This issue of Professional Practices is dedicated to Melissa and the thousands of leaders out there who seek to be better at their leadership craft. We begin by getting to know ourselves more deeply, so that we can know others more deeply.
So, What Do You Value?
In order to illustrate that everyone has a leadership story,in their book The Leadership Challenge Souzes and Posner ask readers to begin the journey by writing a Personal Best Leadership Story. Leadership is not some mysterious and elusive place. In fact, it isn't a place at all. By crafting your leadership story, you can begin to clarify some of your leading values. You should give it a try.
To be a leader you must believe in something and stand up for that belief.  Clarifying your values in order to find your inner voice and compass and then defining those values for yourself helps you identify where you will take a stand. Values clarification can help you become more aware of your beliefs, and the ways in which you are or are not living up to them. Developing this insight will allow you to make positive changes in the ways you lead.
Remember, every person has a unique set of values, and there are no right or wrong answers. Experience, age, culture, family, and individual differences all have a major impact on what we hold as most important. Let's explore a process for clarifying your own values; the good news is that you can also use this process to support the efforts of other in clarifying their own values.
Values Classification
From the list below, select five to seven values that are most important to you. (To identify those five to seven, you might choose to write each on a card and then sort the cards into categories: most important to me, somewhat important to me, and not important to me, and then evaluate the most important value cards to identify the five to seven that most often guide your decisions and actions.)
Authenticity

Achievement

Adventure

Authority

Autonomy

Boldness

Compassion

Challenge

Citizenship

Communication

Community

Competency

Competition

Contribution

Courage

Creativity

Curiosity

Dependability

Discipline

Diversity

Effectiveness

Empathy

Equality

Fairness

Faith

Family

Friendships

Fun

Growth

Happiness

Health

Honesty

Hope

Humor

Independence

Influence

Innovation

Justice

Kindness

Knowledge

Learning

Love

Loyalty

Meaningful Work

Optimism

Peace

Reputation

Respect

Responsibility

Security

Self-Respect

Service

Spirituality

Stability

Transparency

Trustworthiness

Wisdom
Make Sure Your Actions Are Aligned With Your Values
Leaders set the way by aligning their values to their actions and their actions to their values. Let's ponder that for a few moments. Leaders set the way by aligning their values to their actions and their actions to their values. Once you've identified and defined your guiding values, you should square them with your visible and audible actions. This is where the rubber meets the road. People watch leaders live or not live their values all of the time and form opinions. Here are a few to consider; I adapted these from Kouzes and Posner and Farina and Koch to align with my own values and experiences.
Time, Calendars, and Schedules: Be aware of how you spend time.

If you say that you value people and don't make time to listen, do you really value people?
If you say you value collaborative structures and don't schedule time for them, do you really value collaborative structures?
If you say you value feedback and rarely get into classrooms to offer feedback, do you really value feedback?
If you say that using formative assessment data is important to planning lessons and you don't attend the data meetings or cancel them, do you really value formative assessments?

Language: Leaders understand the power of their words and select them carefully. Metaphors and analogies are helpful in creating and communicating a vision, setting an agenda, and supporting growth in others. Leaders don't shy away from conflict and see it as a natural aspect to change. They use respectful language to navigate and know when to be a coach, a consultant, or a collaborator. How do the words you choose reflect what you value?
Resources: Leaders spend resources (money, time, staff) on what they value. If I value adult learning, I am more likely to spend resources on attending a conference, hosting a consultant, or forming book groups. If I value fun, I am more likely to spend resources that allow others to get enjoyment. If I value kindness, I am more likely to invest the time needed to know every student and every teacher well.
Conflict and Crisis: Teachable moments are unexpected occurrences to demonstrate leadership. Unfortunately, many of these happen in times of crisis. On September 11, 2001, when American Airlines flight 77 was hijacked and crashed into the Pentagon killing everyone on board and 125 people on the ground, I was principal at a school 6 miles away. I was also principal when the Beltway Sniper held much of the DC Metro area hostage as people were shot doing ordinary things like getting gas or shopping, while the killers evaded police for three weeks. I was a district leader in Broward County, Florida, when Hurricane Wilma hit as a category 3 storm in October 2005 leaving communities without power for nearly a month and $27 billion in damage. Damage to homes and schools was extensive and required all hands-on deck to get schools open. I believe I was able to demonstrate compassion, stability, communication, optimism, and more during these times of crisis. Times of crisis and conflict bring to the forefront your values. Just think back to a critical incident time for you.
Stories: Stories are colorful ways to talk about your values and leadership behaviors. If you think it is important for teachers to know their students, then tell a story about how a teacher impacted a student's life in some way. I had a tardy problem at one of my schools where kids were missing core instruction because they couldn't get to school on time for a variety of reasons (babysitting siblings, up late and overslept, no parent home to help, missed bus, etc.). Not only was this a problem for their education, it was a problem for life. Employers want workers who are on time. We partnered with a local Sears and used Title I funds to purchase every student an alarm clock. We had a school-wide assembly to give them to the students, invited them to sign a compact with us, and taught them how to set the alarm. What fun to have 800+ alarm clocks all ringing at the same time in the auditorium! Tardiness dropped to just a handful of students.
Measurement: The old saying, "What gets measured, gets done" is appropriate here. If you say you value family involvement in your school, are you keeping track of how frequently and for what purposes families are coming in? If you say you value collaborative problem solving, are you encouraging others to put their ideas into action?

Rewards and Celebrations: It is important to choose which things to celebrate and when. If you celebrate everything, nothing seems important. Some words of wisdom around celebrations and rewards are:
Celebratory notes and letters are powerful when timely.
Be sure to honor with equity and diversity.
Take the same tone with everyone—teachers will compare the notes you write them. Certainly, the words will vary, but the same note to everyone is a no-no. Personalize your communication whenever possible.
Don't eliminate a celebration that has been honored over time without first understanding the history and role.
In an earlier Professional Practices, I shared a tool titled My Compass for Educational Leadership. The feedback on that tool has been so positive that I am recommending it again here. You can access it in the section of the Just ASK website that is devoted to copyright-free resources related to instructional leadership. Go to www.justaskpublications.com/areas-of-focus/instructional-leadership/resources and scroll down through the two-dozen Instructional Leadership Tools and Templates that are listed there. Click on this tool and any others you find intriguing and you will have the print-friendly version on your screen. If you are so inclined, you can access the Professional Practices issue in which the tool was originally published at www.justaskpublications.com/just-ask-resource-center/e-newsletters/professionalpractices/compasses-and-cornerstones.
Marcia's Musings on Leaders and Leadership
Leadership Development is Self-Development
You cannot lead others until you know who you are, what you believe in and why people should be following you. Try the values clarification exercise above and watch Simon Sinek's Golden Circle to fully understand your why. https://binged.it/2wnn423
Leadership is Relationship
Building trust and depth in relationships is vital to the role of the leader. Leaders treat people as people, not as jobs, tasks, or products. Doing this requires you to take an interest in them by engaging in one-on-one conversations regularly to ask questions and listen attentively. When leaders demonstrate a sincere interest in people and their work, it helps to develop mutual commitment to the job. Conversations recognize and nurture talent and expertise in others. Conversations foster intimate relationships; reveal wonderful surprises about talents, shared interests, passions; and help you build a support network for your vision. This isn't more work. It is the work.
I was totally amazed this summer when my Just ASK colleague Heather Clayton described a strategy she used to uncover potential relationship problems among her students at Mendon Road Elementary in Pittsford, New York, where she is principal. Heather used the Relationship Mapping strategy from the Making Caring Common Project at Harvard University. The process she followed was:
A photo of each student was posted on a private wall, so that all 736 boys' and girls' images were visible.
Each teacher was given a set of colored dots with these instructions:

Place a red dot to the right of the photo if you know this child's name.
Place a blue dot to the left of the photo is you know this child's story.
Place a yellow dot underneath the photo if you have a concern about a lack of peer connection.
Heather said that this simple yet powerful strategy has helped the entire school community commit to forging strong relationships with students and implementing social-emotional learning throughout the school.
Heather writes an e-newsletter titled Making the Standards Come Alive! I strongly recommend that you subscribe to it so that you can personally experience her passion and clarity about collaboration, rigorous student-centered instruction, and embedding civility and empathy into every day practice. Access it at www.justaskpublications.com/mcsa/library. You can learn more about Relationship Mapping at https://mcc.gse.harvard.edu/files/gse-mcc/files/relationship_mapping_pitch_and_guide_0_0.pdf. It could change a life!
Leaders are Everywhere
The world is full of leaders, some are famous and most are not. Most leaders are the ones you meet every day all around you. They are your friends, neighbors, and family. Leadership is not a birthright, a position, or a title. It isn't celebrity or fame or wealth. Leadership is a disposition, a state of mind, a belief that together we can make a difference. Martin Luther King, Jr., Mahatma Gandhi, Abraham Lincoln, Nelson Mandela, Aung San Suu Kyi certainly are famous leaders whom I believe would ascribe to these ideas. Here are a few under-the-radar leaders I know who are making big differences.
Joe Peccia is a middle school principal. I learned about Joe's leadership when he was principal at an under-performing, under-enrolled, under-resourced and under state watch elementary school. Joe began his leadership journey there by learning all he could about the teachers and students. He reached out to the community and families in ways that brought them into the school and truly valued what they could offer. They worked together to paint murals, plant community gardens, and to give back to other less fortunate. Teachers collaborated and supported each other and their students to reach heights they didn't imagine at first. Students engaged in rigorous classwork and teachers supported them to achieve. Joe inspired a faculty, a community, and treated every child as he would his own.
Caleb Rivera just graduated from high school and is taking a gap year in order to launch and develop as a servant leader who lives out his faith in every area of life. In my opinion, he is well on his way. Caleb is an exceptional violinist and played in my 12-year old son's group. Regular group lessons include students of all ages and abilities with the more advanced players coming a bit later to play more advanced pieces. Often there is overlap. Caleb always came early and when asked for a volunteer to lead a less-advanced piece, Caleb would volunteer. He played with gusto and pride and never made it appear that he was playing beneath him. The quarter-size and full-size violins alike joined Caleb with the same gusto and pride.
Brenda Kaylor is a more than a colleague at the Just ASK table. Brenda, formerly the Director of Professional Development for St. Vrain Valley School District, Longmont, Colorado, is a quiet, unassuming, brilliant coach and mentor. As a leadership consultant, Brenda understands that leadership is about relationship and support. She gets that leadership is at all levels of organizations and works to uncover the talents of others and sets a path with them. Brenda believes in the collective power of "we" and models having the sometime hard and always right conversation that inspires others to excellence.
Who are the under-the-radar leaders you know? Why not write them a note letting them know you noticed and why you think they exemplify leadership qualities.
Leaders are Learners
Effective leaders are constantly learning. They see all experiences as learning experiences, not just those in a workshop or a graduate class. They are in a continual search for ways to improve themselves and their schools. They are prolific readers and study the human condition and ways to have a positive impact on others. They not afraid to be wrong and regularly seek growth producing feedback. Effective leaders practice being more effective leaders and plan for such deliberate practice. In a familiar school district, all educators (teachers and principal alike) annually set goals for deliberate practice. At the end of the year, the schools celebrate the progress or accomplishment with presentations or conversations about how the goal was developed, implemented, and next steps.
Leaders Show Up
Leaders know that being with people is important and they value the opportunity to know them on a deeper level. Leaders attend important life events and activities like weddings, funerals, births, retirements, graduations, etc. to share in meaningful moments. Leaders support others in times of crisis and speak from the heart. Leaders take delight in the accomplishments of others and celebrate along side them.
Leaders Choose the Hard Right over the Easy Wrong
Leaders confront biases and inequities and use their leadership influence to right wrongs. They understand that by not confronting bias and inequity, they are giving their implicit approval or support. Leaders accept responsibility for their mistakes and work to correct them. Leaders have honest conversations designed to push others forward. Members of the school community trust leaders who are open and honest with them and are more likely to follow them. Leaders who choose the hard right are humane, principled, and values-centered.
Leaders are Intentional
Leaders develop a mantra to help them communicate their vision. Carmen Farina, former Deputy Chancellor for Teaching and Learning in New York City Schools offered strategies for speaking and leading intentionally and highlights the mantra concept.
Compose a mantra that is catchy, alliterative, often repeated, invites conversation, and is an easy way to keep the vision front and center. Here are some she used: Equity, Energy, Expectations, Ensemble and Courage, Communication, Content, Capacity, Celebration. This mantra serves as the organizing structure for the year and frames one-on-one communications.
Share personal anecdotes that let the audience know you and connect them to the vision in an inspiring way
Provide compelling statistics that can highlight your goals and that serve as a call to action.
Deliver the most important parts of your message without notes, so you can maintain eye contact with the audience.
Deliver the same message to different audiences in order to show the consistency of your vision and the importance you place on communication.
Leaders Provide Inspiration and Motivation
Leaders share authentic personal stories that connect them to their vision, their school, and their community that make the vision concrete and compelling. People are hungry for authentic, personal, and inspirational stories that help make sense of life and put mandates in a rational and human context. Develop and practice your stories. I have a couple, depending on the situation, and I'm always crafting new ones based on recent experiences.
What would you say makes a leader a leader?
Resources and References
Farina, Carmen and Laura Koch. A School Leader's Guide to Excellence: Collaborating Our Way to Better Schools. Portsmouth, NH: Heinemann, 2014.
Harvard Business Review. HBR's 10 Must Reads: On Leadership. Harvard Business School Publishing Corporation, 2011.
Kouzes, James and Barry Posner. The Leadership Challenge Sixth Edition: How to Make Extraordinary Things Happen in Organizations. Hoboken, NJ: John Wiley & Sons, Inc., 2017.
Kouzes, James, Barry Posner, Jo Bell, and Renee Harness. The Leadership Challenge Values Cards. San Francisco, CA: Pfeiffer, 2010.
Sheninger, Eric. Uncommon Learning: Creating Schools That Work for Kids. Thousand Oaks, CA: Corwin, 2016.

Permission is granted for reprinting and distribution of this newsletter for non-commercial use only.
Please include the following citation on all copies: Baldanza, Marcia. "Marcia's Musings on Leadership."  Professional Practices. September 2018. Reproduced with permission of Just ASK Publications & Professional Development. © 2018 All rights reserved.