January 2018    Volume III Issue I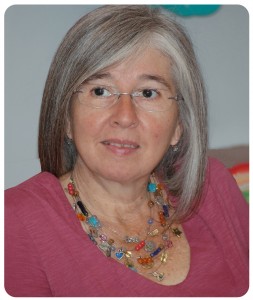 Marcia Baldanza, the author of Professional Practices and a Just ASK Senior Consultant, lives in Arlington, Virginia. Until recently she worked for the School District of Palm Beach County, Florida, where she was an Area Director for School Reform and Accountability; prior to that she was Director of Federal and State Programs.
School Improvement…
What Matters Most?
Boston Latin School, the first public school built in the United States, was completed in 1645. I presume that as soon as we began the process of formal education, we began looking for ways to improve it. So, for more than 350 years we've been busy with the work of school improvement. This means our knowledge base about what does and doesn't work is wide and deep. Right?
In my 25 years involved with improving, increasing, and enhancing student performance, I have been stumped by the continual search for the Holy Grail of school improvement. We have:
Clustered students; analyzed their assessments; reconfigured grades and schools; pulled students out and included them.
Designed schools to be open; operate in academies; manage locally; offer choice to families; fostered collaboration and communication; and delivered community services.
Developed curriculum that digs deeply; is computer assisted; that demands rigor; that is relevant to a global society; that connects aspects of multiple content areas; is personalized; and matches real-world experiences of students.
Trained teachers to unpack standards; plan rigorous relevant lessons; assess with purpose; involve families; collaborate with colleagues; and take on leadership roles in our schools.
Transformed principals from facility managers to instructional leaders; from supervisors to coaches and mentors; from compliance officers to student advocates; from test coordinators to data analysts.
Yet, we're still searching. I say we are searching in the wrong places and coming up with wrong answers. There is no Holy Grail. The heavy lifting of improving our schools is within us and possible. The uplifting nature of school improvement requires reflection on what's working, focus on what matters, understanding and supporting effective pedagogy, leading with integrity, and acting with intentional morality, inclusion, and respect.
School improvement analysts and their research has long recognized that improvement in the quality of schools will not simply happen as the result of implementing a new policy, program, organizational structure, or teaching practice. The argument instead, is that schools and school districts should, as Michael Fullan says, become learning organizations in which teachers and principals are engaged in continuous cycles of action, analysis of progress and results, and change directed towards the attainment of a shared vision and goals.
In this issue of Professional Practices, I focus on PSEL Standard 10: School Improvement by reflecting on what matters in school improvement and highlight state efforts to strengthen school leadership using the PSEL 2015. A future issue will address the data-smart principal's choices of school improvement processes, strategies for developing a focus of inquiry for classroom walkthroughs, and offer my own evolving model of instructional leadership.
What Matters in Improving Schools
Context Matters
Understanding school improvement in terms of the larger political, social, and economic forces at any given time is a must. Context shapes the definition of school improvement (for example, consider the impact of a new school board or superintendent with new priorities or the move from NCLB to ESSA placing different emphasis on accountability). According to Joseph Murphy, interventions built in-house or imported must be shaped to fit the current school context.
Materials Matter
While there are hundreds of look-for checklists, school improvement templates, correlates, taxonomies, and continuous improvement cycles, there are similarities among and between them. The good news is that careful selection and fidelity to implementing one can facilitate your improvement. In his new text, Professional Standards for Educational Leaders: The Empirical, Moral, and Experiential Foundations, Joseph Murphy shares a simple, yet comprehensive array of the building materials of school improvement that encapsulates years of effective improvement tools and efforts that improve teaching and learning.
Structures Matter
As Murphy explains, structural changes are inherent in nearly all improvement efforts. They are needed to capture and hold reform initiatives. However, structural changes by themselves rarely lead to improved outcomes. For example, implementing block schedules at the secondary level without giving attention to instructional delivery dooms the potentially positive outcomes of the structural change. Structural changes support instructional shifts and allow them to develop and become part of the repertoire.
Leadership Matters
Effective leadership is the essential enabling element of school improvement. The 2004 Learning from Leadership Project reported evidence suggesting that successful leadership plays a highly significant, and frequently underestimated, role in improving student learning. Specifically, the available evidence about the size and nature of the effects of successful leadership on student learning justifies two important claims:
Leadership is second only to classroom instruction among all school-related factors that contribute to what students learn at school and how well they learn it. The total effects of leadership on student learning account for about a quarter of total school effects. This evidence supports the present widespread interest in improving leadership and the adoption of PSEL 2015 as a key to the successful implementation of large-scale reform.
Leadership effects are usually largest where and when they are needed most. The research shows the greater the challenge the greater the impact of principal's actions on learning. Effects of successful leadership are considerably greater in schools that are in more difficult circumstances. In fact, there are virtually no documented instances of troubled schools being turned around without intervention by a powerful leader. Many other factors may contribute to such turnarounds, but leadership is the catalyst.
Feedback Matters
Grant Wiggins, an acclaimed guru on assessment and feedback wrote in 1997: "Feedback is information about how we did in light of what was attempted. Intent vs. effect. Actual vs. ideal performance. The best feedback is highly specific, descriptive of what we did and did not do in light of standards, and occurs in both a timely and on-going way. Think of the best feedback systems: computer games, your shower faucets, tasting meals as you cook. What feedback most certainly isn't is praise and blame or mere encouragement. Further, praise keeps you in the game; feedback helps you get better."
Another assessment guru Susan Brookhart defines good feedback as:
Timely
It arrives while the student (and teacher) is still thinking about the work and while there is still time for improvement.
Descriptive of the work
It does not describe the student or teacher, but instead focuses on one or two strengths of the work and provides at least one suggestion for a next step
Positive
It shows how learning is a journey forward. The tone shows the student (and teacher) that the teacher (and leader) thinks of him or her as an active learner with capacity to grow.
Clear and specific
It is specific enough so that the student (and teacher) knows what to do next, but leaves the student (and teacher) with some thinking to do.
Differentiated
It meets the needs of each student (and teacher) with respect to the current work. Some students (and teachers) need a reminder; others may need prompts or examples.
Trust Matters
Relational trust among school stakeholders (e.g., teachers and teachers, teachers and principal, teachers and students) fosters a set of organizational conditions, some structural and others social, that make it more conducive for individuals to initiate and sustain the kinds of activities necessary to affect productivity and the kinds of efforts to improve student outcomes. Relational trust refers to the trust built into relationships that is based on many factors including respect, personal regard, competence, and personal integrity. As Anthony Byrk writes, higher levels of relational trust support the conditions in which student learning and outcomes improve.
Teachers Matter
The core of education is teaching and learning, and the teaching-learning connection works best when we have effective teachers working with every student every day. Schools are only as good as the quality of faculty, the professional development that supports their learning, and the faculty's capacity to work together to improve instruction and outcomes. This support directs attention to a school's ability to recruit and retain capable staff, the efficacy of performance feedback and professional development, and the social resources within a staff to work together to solve local problems. According to James Stronge and Pamela Tucker, "Without capable, high quality teachers in America's classrooms, no educational reform effort can possibly succeed.
Culture Matters
In the words of my Just ASK colleagues, led by Paula Rutherford, in Creating a Culture for Learning, "in high achieving environments, there exists a unified belief system that has been carefully crafted after extensive discussion and input from all stakeholders. There is no need to argue or debate about whether or not to act on these beliefs; put succinctly, all stakeholders accept the beliefs as pivotal to the success of the organization. They represent practices that are so much a part of the culture that outside observers are impressed by their efficacy and insiders do not even give them a second thought."
Students Matter
All adults in a school community create a climate that enables all students to think of themselves as learners. At a minimum, improving schools establish a safe and orderly environment – the most basic prerequisite for learning. They insist on ambitious academic work coupled with support for each student. The combination allows students to believe in themselves, to persist, and ultimately to achieve – that is, they have a growth mindset. Finally, all students means all students, not just some students.
PSEL 2015 Update
In a September 2017 report prepared for the Wallace Foundation for the Council of Chief State School Officers titled State Efforts to Strengthen School Leadership was published. Twenty-eight states joined focus groups to share priorities and progress. A top priority emerged from the focus groups as "principal support and professional development."
More than two-thirds of survey respondents identified each of the following areas of work as a current or emerging priority for their state.
Principal mentoring and coaching (77%)
Professional development of novice principals (75%)
Professional development of veteran principals (73%)
Principal capacity to provide feedback and develop teachers (71%)
Developing principals of low-performing or hard-to-staff schools (69%)
Some states reported that they have made progress on principal support and professional development, and their work may be of interest to others. A few noted in the report are:

Missouri recently developed the comprehensive Missouri Leadership Development System (MLDS) for leaders at four phases of the principal pipeline-aspiring, emerging, developing, and transformational. For new principals, the MLDS includes a two-year engagement involving one-to-one coaching, learning labs, facilitation of regional networks, online events, and state-level meetings and networking.
Wisconsin and Georgia developed online training modules that incorporate videos of principals engaged in authentic tasks.
Idaho launched the new Idaho Principal Mentoring Project for early career principals in 2016-17. Principal mentors— distinguished principals or superintendents trained by the state and given a toolkit of resources—conduct bi- monthly visits and bi-weekly high-performance phone calls. Mentors and mentees create a customized mentoring plan that focuses on developing skills and dispositions in four critical areas of school-level leadership.
Tennessee Academy for School Leaders (TASL) restructured its one-year Induction Academies for novice principals, assistant principals, and instructional supervisors. TASL participants meet three times face-to-face, complete virtual learning modules, and engage in problems of practice activities designed around their needs. Tennessee is now interested in differentiating learning experiences based on leader assessments, incorporating a hybrid delivery model, and developing a pipeline program for leaders in districts that struggle to find strong candidates.
Kentucky rolled out its Principal Partnership Project (P3) in 2015, offering new and experienced principals visits from past participants and program staff, along with a statewide event and two regional ones. The regional events, Learning Labs, are offered in the local schools of P3 participants. Additionally, Kentucky offers an annual Edcamp in December which is open to all principals in the state.
Access the entire report at: www.wallacefoundation.org/knowledge-center/Documents/State-Efforts-Strengthen-School-Leadership-CCSSO-Action-Groups-PSA-2017.pdf  

Download all Self-Assessments from Professional Practices in PDf format here
Professional Standards for Educational Leaders 2015
Mission, Vision, and Core Values
Ethics and Professional Norms
Equity and Cultural Responsiveness
Curriculum, Instruction, and Assessment
Community of Care and Support for Students

Professional Capacity of School Personnel

Professional Community for Teachers and Staff
Meaningful Engagement of Families and Community

Operations and Management
School Improvement
Effective educational leaders act as agents of continuous improvement to promote each student's academic success and well-being.
Resources and Refrences
Baldanza, Marcia. "Curriculum, Instruction, and Assessment." Professional Practices. Alexandria, VA: Just ASK Publications, May 2016.
www.justaskpublications.com/just-ask-resource-center/e-newsletters/professionalpractices/curriculum-instruction-and-assessment-2/
Brookhart, Susan. How to Give Effective Feedback to Your Students. Alexandria, VA: ACSD, 2008.
Byrk, Anthony. "Organizing Schools for Improvement." Kappan, April 2010.
Bryk, Anthony and Barbara Schnieder. Trust in Schools: A Core Resource for Improvement. New York, NY: Russell Sage Foundation, 2002.
Boudett, Katherine, Elizabeth City, and Richard Murnane. Data Wise, Revised and Expanded Edition: A Step-by-Step Guide to Using Assessment Results to Improve Teaching and Learning. Cambridge, MA: Harvard Education Press, 2013.
Davenport, Patricia and Gerald Anderson. Closing the Achievement Gap: No Excuses. Houston, TX: APQC, 2002.
Fullan, Michael. Leadership and Sustainability: Systems Thinkers in Action. Thousand Oaks, CA and Canada: Corwin Press and The Ontario Principals' Center, 2005.
Leithwood, Kenneth, Karen Seashore Louis, Stephen Anderson and Kyla Wahlstrom, K. Learning from Leadership. "Review of Research How Leadership Influences Student Learning" University of Minnesota Center for Applied Research and Educational Improvement, 2004.
www.wallacefoundation.org/knowledge-center/Documents/How-Leadership-Influences-Student-Learning.pdf
Massachusetts Department of Elementary and Secondary. "Learning Walkthrough Implementation Guide." Malden, MA, 2013.
www.mass.gov/edu/docs/ese/accountability/dart/walkthrough/implementation-guide.pdf
Murphy, Joseph. Professional Standards for Educational Leaders: The Empirical, Moral, Experiential Foundations. Thousand Oaks, CA: Corwin, 2017.
Professional Standards for Educational Leaders (PSEL) 2015. National Policy Board for Educational Administration. Reston, VA.
www.ccsso.org/Documents/2015/ProfessionalStandardsforEducationalLeaders2015forNPBEAFINAL.pdf.
Rutherford, Paula, et al. Creating a Culture for Learning. Alexandria, VA: Just ASK Publications. 2011.
State Efforts to Strengthen School Leadership. Council of Chief State School Officers. September 2017.
www.wallacefoundation.org/knowledge-center/Documents/State-Efforts-Strengthen-School-Leadership-CCSSO-Action-Groups-PSA-2017.pdf.
Stronge, James and Pamela Tucker. Handbook on Teacher Evaluation: Assessing and Improving Performance. Larchmont, NY: Eye On Education. 2003.
Wiggins, Grant. "Feedback: How Learning Occurs." The American Association for Higher Education Bulletin. November.1997.
Permission is granted for reprinting and distribution of this newsletter for non-commercial use only.
Please include the following citation on all copies:
Baldanza, Marcia. "School Improvement… What Matters Most?"  Professional Practices. January 2018. Reproduced with permission of Just ASK Publications & Professional Development. © 2018 All rights reserved.