January 2019    Volume IV Issue I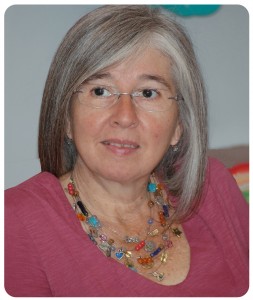 Marcia Baldanza, the author of Professional Practices and a Just ASK Senior Consultant, lives in Arlington, Virginia. Until recently she worked for the School District of Palm Beach County, Florida, where she was an Area Director for School Reform and Accountability; prior to that she was Director of Federal and State Programs.
The Best of 2018
Welcome back to a new year! While not a new school year, I have always felt like we have two beginnings – one to begin the school year all shiny and new and the other after the winter break with its renewal and optimism. I hope you were able to enjoy time with family and friends and to spend some time reading. I love reading "Best of " lists (books, shoes, music, trips, food, etc.) and comparing them to my tastes. In the spirit of "Best of " lists, I am trying my hand here at connecting the ideas I found most inspiring of 2018 to the Professional Standards for Educational Leaders. I offer some gold standard examples of Project-Based Learning (PBL), lists of my favorite recent books on leadership from outside the field of education, and my favorite ways to combat low parent involvement in schools. Finally, after a year with a beagle puppy, I share some humorous leadership connections from my learning with George that apply to our work.
PSEL Standard: Curriculum, Instruction, and
Assessment via Gold Standard PBL
I was inspired by the gold standard of PBL as a way to implement rigorous instruction with rigorous assessment built in. John Larmer from Buck Institute for Education (BIE) took a look back on the PBL projects he heard about or saw last year. He remarked, "They assure me that PBL is spreading (not just across the U.S. but around the world) and many students are experiencing high-quality projects, designed and implemented well by teachers." He offered a listing of his favorites, from various grade levels and subject areas. All meet the criteria for Gold Standard PBL. I picked out three to share with you here and encourage you to get started with PBL by reading through the many exemplars in Larmer's BIE blog. (See Resources and References Section.)
Caretakers of History
Charles Laurent, Rocky Hill School, East Greenwich, Rhode Island
This 4th grade project incorporated social studies, literacy, math, and 21st-century success skills. The driving question: "How can we, as junior historians, raise public awareness and appreciation for Smith's Castle?"— a historic landmark and museum in Rhode Island.
Hero or Victim? The Mosquito Project
Two 6th grade teachers and their students tackled the pesky problem of mosquitos on campus, learning about the insects and their habitats, mapping their school, and proposing solutions (with a budget). They even concocted their own repellants, using natural oils and soaps, and grinding plants to produce extracts!
Man Up
Parramatta Marist High School, Australia
Here's a wonderful (and timely, given current events) project in which students "challenge the stereotypical beliefs of what it means to be a man and understand the dangers of internalizing your emotions" and created a radio segment about the issue.
Additionally, my Just ASK colleague Heather Clayton is an expert practitioner of PBL. She is principal at Mendon Center Elementary in Pittsford Central School District, New York, and wrote an issue of Making the Standards Come Alive! that featured Gold Standard PBL examples from her school. (See Resources and References Section.)
See the Resources and References Section for even more PBL resources.
PSEL Standard: Mission, Vision, and Core Values
Via Best Reads on Leadership
from Beyond the World of Academia
I have learned a lot from reading about leadership and reflecting on my own practice. I always find strategies that make me a better leader. I learn these best in three ways: y reading, observing other leaders, and asking leaders about their own leading. I teach about leadership at Virginia Tech so I am always looking for content to help my students learn leadership more deeply. I've learned many lessons on leading from non-education books because I see how similar leading in many organizations can be. Being married for over 30 years to a business leader gives me insight into the applicability of Harvard Business Review, Fortune, and the Wall Street Journal that links to education leadership. We frequently share reports and articles with each other that apply equally to the board room and the classroom. Jim Kwik, a brain coach to some of the biggest companies in the world including Virgin, Nike, and Zappos, reports that most CEOs and executives read 4-5 books per month. That number is a dramatic increase from the 2-3 books a year that the average person reads. So, it seems then, that there is a logical connection between reading more books and becoming an industry leader, whatever your industry. The more you learn, the more you're able to grow – and not just personal growth but professional growth as well. The best leaders are the best learners! Given that, I selected four great books from my leadership library, that aren't education books. Ready to read like a CEO?
Drive: The Surprising Truth About What Motivates Us by Daniel Pink
Pink suggests that becoming a good leader begins with throwing incentives out the window. "Don't dangle carrots in front of your team to inspire them to feats of greatness. Provide them with skills and a sense of purpose, then turn them loose to swim on their own."
Leaders Eat Last by Simon Sinek
Yes, this is the same Sinek who wrote Start with Why (another leadership favorite of mine). In Leaders Eat Last, he puts forth his belief that a great leader will and should sacrifice creature comforts when necessary for the benefit of those who follow. Be sure to get the edition with an expanded chapter that specifically focuses on the art of leading millennials.
Dare to Lead by Brene Brown
Brene Brown has spent the last 20 years studying the emotions and experiences that give meaning to our lives. I read three of her books and heard her speak to a packed house in 2018. Dare to Lead introduces the four skill sets Brown has identified as vital for daring leaders. "Daring leaders," she argues, "are those who rise above the competition, and set the standard for their companies and industries. Daring leaders can also be found in any role and at any position within an organization." This book is crucial reading for those who want to elevate their relationships, teams and schools. Check out Brene's Dare to Lead Hub at https://daretolead.brenebrown.com/ for interactive tools to support your own leadership growth. Coming in 2019 is an application of Dare to Lead for educators. Sign up to get more information at https://daringeducation.org/daring-classrooms/.
The Culture Code: The Secrets of Highly Successful Groups by Daniel Coyle
Coyle shares secrets of highly successful groups and provides readers with a toolkit for building a cohesive, innovative culture. In The Culture Code, Coyle goes inside some of the world's most successful organizations – including Pixar, the San Antonio Spurs, and U.S. Navy's SEAL Team Six – and reveals what makes them tick. He demystifies the culture-building process by identifying three key skills that generate cohesion and cooperation, and explains how diverse groups learn to function with a single mind. Coyle is also the author of The Talent Code which is another great read and influential text for educators and parents alike.
PSEL Standards: Professional Capacity and Community of School Personnel
Via Best Lessons on Leadership from George
(AKA Life with a Beagle Puppy or Leadership Lessons Are All Around You)
George at One Year
Leadership Lesson 1: Be clear on what you expect of others. George pulls on his leash, jumps on guests, and sometimes has "accidents" in the house. When George is clear on the expectation (walk and not pull on the leash, relieve yourself outside, stay off guests), he usually meets them. When teachers know their students well, understand the standards students must learn, and how to teach and assess those in meaningful and engaging ways, positive outcomes for students are possible.
Leadership Lesson 2: Build independence and leadership in others. Sometimes, George wants to wander off and follow his nose. After all, he is a beagle! We must support George's need for independence with encouragement and gentle safety reminders. Teachers come to the profession with ideals and outlooks that shape how successful their first few years will be. They need to put their new learning into practice in the classroom and learn to be leaders. We should mentor and guide them with encouragement and opportunities to lead.
Leadership Lesson 3: Provide feedback that is positive, timely, specific, goal-directed, and ask others for feedback. George wants to do the right thing and to be praised and petted. We are the ones who need to provide timely, specific, and goal-oriented feedback. All teachers deserve to have growth-producing feedback that helps them improve their practice.
Leadership Lesson 4: Everyone is and everyone needs a mentor. George needs to socialize with others (human and canine) every day to better understand his world. Our new teachers need to be mentored and offered opportunities to learn from veteran teachers, as well as to share their successes and struggles. Just ASK's Resource Center is loaded with free materials to help you become the mentor you want to be. (See the Resources and References Section.)
PSEL Standard: Meaningful Engagement of Families and Community
Via Best Ideas for Breaking Barriers to Involving Parents in School
Not Enough Time Barrier: Parents often say time as their single-greatest barrier to volunteering, attending meetings, or joining decision-making committees at their children's school. Often these activities are in conflict with work or other obligations. Possible Solution: Be flexible and creative when scheduling meetings and events. Try a mixture of mornings, evenings and weekends to allow every parent to attend. Sponsor monthly community family events and use part of the time to give information to parents. People generally prioritize what is important to them. So, make the activity relevant and important by filling a need, helping them connect with others, and including their children.
Not Understanding the School/Homework Barrier: Some parents do not understand the curriculum content or the expectations that teachers have of their children—even sometimes those of us who are educators! Possible Solution: Set up informational meetings that cover different content areas and encourage parents to ask questions. Help parents understand where they can go to get homework help and how they can deal with issues before they arise.
Not Knowing How to Contribute Barrier: Some parents have useful talents but do not know how to contribute to the school or to the parent organization. Possible Solution: Don't wait for parents to offer to help. Seek them out through parent questionnaires that offer suggestions for teacher support or other volunteer opportunities. Get to know families well. Leadership is relationship—develop it!
Exclusion Barrier: Some parents view PTO, PTA or other parent groups as cliques that exclude newcomers and minorities. Possible Solutions: Actively seek new members and leaders that represent the school community. Talk with other organizations (such as community groups, other schools, or district personnel), read books, or attend workshops to find appropriate ways to reach out to specific populations and make your parent organization more inclusive. Be deliberate and insist on inclusion.
My Child is Older and Doesn't Need Me Barrier: Nonsense! Your child needs your guidance and support no matter their age. While he/she may tell you that "other parents don't go" or that he/she is "fine without you", that isn't always true. Possible Solutions: Join the sports teams booster clubs (or start one if there isn't one) and plan social events for you child and his/her friends. Offer to be a driver for activities and events. This is a great way to get to know the other teens in your child's life. Volunteer in the school media center, front office, or other location so your teen knows of your presence, but doesn't feel restricted. Go to the school meetings and learn what's going on and how you can help. https://www.ptotoday.com/parent-involvement is a great resource with many more tips and tools.
The big question is, what inspired you in 2018? Let me know and, as you might already know, I will have to investigate it in 2019. Stay tuned!
Have a great second semester!
Marcia
Resources and References
Baldanza, Marcia. "Student-Led Conferences." Professional Practices for the 21st Century Leader. Just ASK Publications. October 2017.
https://justaskpublications.com/just-ask-resource-center/e-newsletters/professionalpractices/student-led-conferences.
________________. "Meaningful Engagement of Families and Community." Professional Practices for the 21st Century Leader. Just ASK Publications. September 2016.
https://justaskpublications.com/just-ask-resource-center/e-newsletters/professionalpractices/meaningful-engagement-of-families-and-community.
Brown, Brene. Dare to Lead. New York City, NY: Random House, 2018.
Clayton, Heather. "Bringing the Standards to Life through Project-Based Learning." Making the Standards Come Alive! Volume V, Issue II. Just ASK Publications, 2016.
https://justaskpublications.com/just-ask-resource-center/e-newsletters/msca/bringing-the-standards-to-life-through-project-based-learning.
Coyle, Daniel. The Culture Code: The Secrets of Highly Successful Groups. New York City, NY: Bantam Books, 2018.
_____________ . The Talent Code: Greatness Isn't Born. It's Grown. Here's How. New York City, NY: Bantam Books, 2009.
Larmer, John. "My Favorite Projects of 2018". Novato, CA: Buck Institute for Education, December 2018.
www.bie.org/blog/my_favorite_projects_of_2018
___________ . "Gold Standards: PBL Essential Project Design Elements." Buck Institute for Education, April 2015.
www.bie.org/object/document/gold_standard_pbl_essential_project_design_elements
Larmer, John, John Mergendoller, and Suzie Boss. Setting the Standard for Project Based Learning: A Proven Approach to Rigorous Classroom Instruction. Alexandria, VA: ASCD, 2015.
National Policy Board for Educational Administration. Professional Standards for Educational Leaders 2015. Reston, VA.
www.ccsso.org/Documents/2015/ProfessionalStandardsforEducationalLeaders2015forNPBEAFINAL.pdf.
Pink, Daniel. Drive: The Surprising Truth About What Motivates Us. New York City, NY: Riverhead Books. 2011.
Rutherford, Paula. "Challenges and Concerns of New Teachers." Mentoring in the 21st Century. Alexandria, VA: Just ASK Publications. September 2006.
https://justaskpublications.com/just-ask-resource-center/mentoring-in-the-21st-century/challenges-and-concerns-of-new-teachers.
Sinek, Simon. Leaders Eat Last. New York City, NY: Portfolio Publishing, 2017.
_________ . Start with Why. New York City, NY: Portfolio Publishing, 2011.

Permission is granted for reprinting and distribution of this newsletter for non-commercial use only.
Please include the following citation on all copies:
Baldanza, Marcia. "The Best of 2018."  Professional Practices, January 2019. Reproduced with permission of Just ASK Publications & Professional Development. © 2019 All rights reserved.