Volume I Issue X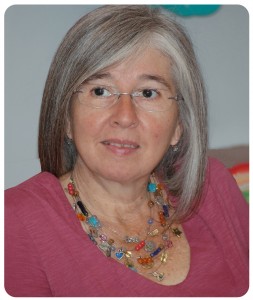 Marcia Baldanza, the author of Professional Practices and a Just ASK Senior Consultant, lives in Arlington, Virginia, and Ft. Lauderdale, Florida. She recently retired from the School District of Palm Beach County, Florida, where she was an Area Director for School Reform and Accountability; prior to that she was Director of Federal and State Programs.
Operations and Management

The focus for this month's Professional Practices for the 21st Century Leader is Standard 9 of the Professional Standards for Educational Leaders 2015: Operations and Management. My 25 years of experience as a teacher, principal, director, and mother have reinforced the belief that the vast majority of us in the field of educational leadership are passionately interested in improving the lives of all students in our care. The Professional Standards for Educational Leaders compel education leaders to approach every decision based on what is best for the students in our care. At the end of each day I reflect on two essential questions:
Did I make a difference today for our students?
Did I focus on what matters most for their learning and their well-being?
Professional Standards for Educational Leaders 2015
Mission, Vision, and Core Values
Ethics and Professional Norms
Equity and Cultural Responsiveness
Curriculum, Instruction, and Assessment
Community of Care and Support for Students

Professional Capacity of School Personnel

Professional Community for Teachers and Staff
Meaningful Engagement of Families and Community
Operations and Management
Effective educational leaders manage school operations and resources to promote each student's academic success and well-being.

School Improvement
Overlooking this standard is a potential career-limiting or career-ending mistake. In my experiences as a principal and as a supervisor of principals, I learned what was important to my supervisors and incorporated those practices and approaches into my daily actions as I focused on improving, increasing, and enhancing staff and student performance. Some of my peers battled with their supervisor or were noncompliant with their requests or directives. Examples of such behavior include a principal who felt she was always right or had to have the last word on a topic, a principal who showed up late to work and left early, and a principal who misused funds. These actions were career limiting, shortening, or ending.
It is clear that this standard is an important one and this issue of Professional Practices gives guidance and insight into how successful educational leaders operate and manage the physical plant, resources (funds, time, and staff), and politics to drive improved student outcomes. This issue features these sections:
Making Every Minute Count
Instructional Focus Calendar
Beyond the Telephone Tree
What Do You Want from Me?
Making Meetings Matter
What's a Principal to Do?
Making Every Minute Count
Given that the principal has responsibility for the 180 days a year, 6.5 hours a day allocated for school time, the leader must make sure that academic learning time is optimized by:
Working with the leadership, evaluate the current status of time use at your school.
Strengthening core instruction and improve bell-to-bell instructional strategies.
Making changes to school routines, rules, norms and signal a commitment to valuing learning time. This includes cutting announcements during the day to critical only and reducing assemblies to only those that build community.
Focusing on attendance at all levels: Students can't learn, if they aren't present.
Elena Silva, Director, Pre-K-12 Education Policy, New America, distinguishes among the types of time allocations in the school setting as follows:
Academic Learning Time: the time where students gain and retain subject knowledge. Instructional Time is the time devoted to instruction.
Allocated Class Time: the total time in class.
Allocated School Time: the total time in school—the 6.5 hours, 180 days.
Her diagram shows the shrinking amount of time actually available for focused academic learning. That is why we must make sure we are making those valuable minutes count!
Use The National Center on Time and Learning's free School Time Analysis Tool to createget a snapshot of how time is currently used at your school and classrooms and determine whether or not you are making every minute count. www.timeandlearning.org/?q=classroom-time-analysis-tool-0
Once you know how you're using (or not using) available time, you can make changes that have a positive and immediate impact on student learning. Three examples are:
Boyd Anderson High School, Broward County Public Schools, Florida, found that 36 minutes of each 6-hour day was taken up by passing time, equal to 10% of daily allocated school time. Action steps taken to reduce this included a school-wide goal to reduce passing time by 50%; reorganize students and teachers into interdisciplinary clusters; reconfigure classrooms by cluster to minimize travel time; effectively reduces passing time to 3 minutes, adding 1,800 minutes/year back to instruction.
Pine Grove Elementary School, School District of Palm Beach, Florida, found 21 hours/year of lost instructional time to hand washing for young children—7 minutes every day. The leadership team made a few simple changes to the lunch and recess time and put those minutes back into the classroom learning time. Yes, they still washed their hands!
My son's teacher sent an email asking all students to bring in a refillable water bottle since there was just one water fountain for 45 kids and it got backed up after recess taking time from teaching and learning. His email showed he cared about the loss of teaching time and now kids can access their water throughout the day from their desk and refill the bottle as needed keeping them alert and focused. Win-win!
Nearly all schools can identify existing time that could be used better. If your school has the benefit of an extended day, be sure to re-think the entire school schedule and not simply tack on additional minutes to an existing schedule. The leadership team and staff will need to consider ways to reduce essential, but time consuming tasks such as taking attendance, bathroom break, transitions between classes, and classroom procedures. Take a look at the Checklist for Maximizing the Effectiveness of Time by www.timeandlearning.org. It is a great starting place for looking at time use at morning arrival, transitions between classes, in the classroom, dismissal. Using the information collected, you can identify and implement the conditions necessary to ensure a high-quality learning day for every student every day. This includes developing a school-wide instructional focus supported by a common set of instructional strategies, routines and procedures and strengthening the time teachers have to collaborate and learn from other another. To learn more, view an eight-minute clip from The National Center on Time and Learning that features Silvia Elementary School, Fall River, Massachusetts, staff modeling and discussing how they use twice-weekly grade level meetings to collaborate during the school day at https://youtu.be/UTuQQZquwp8.
Strategy and Just ASK Resources Alert
The Instructional Focus Calendar
One of the first things our leadership team did each year was to make a wall-sized school year. We marked off holidays and professional development/work days for teachers. From there we marked off required testing days. What was left became our available time for our instructional focus calendar. We used that marked-up calendar to map out days/weeks for standards-based units of instruction, taking care to calendar tested standards before the actual test. We made sure to include a day for enrichment or remediation following a formative common assessment.
It is extremely important to decide what is essential to include as the foci of those units because as Patrick Lencioni wrote "If everything is important, then nothing is." Heather Clayton, my Just ASK colleague, Just ASK, wrote in a recent issue of Making the Standards Come Alive! titled "Power Standards: Focus on the Essential" about the rationale for and criteria to use for determining power standards and also provided a detailed outline of the team process to use in determining the power standards. Access that issue as www.justaskpublications.com/mccca/power-standards/. The next issue of Professional Practices for 21st Century Leaders will feature more information on using instructional focus calendars as a tool for instructional improvement and Heather's next issue will focus on learning targets based on the identified power standards. Stay tuned!
Beyond the Phone Tree:
Using Technology to Make Communication and Operations
More Efficient and Effective
You would think that effective 21st century educational leaders would be hands-on users of technology, but a Southern Regional Education Board (SREB) survey that showed they use technology mostly for task completion and scheduling. SREB suggests that school leaders can improve the operation of school if they use technology to, among other things:
Communicate with parents and others who are stakeholders in the outcome of the school's educational process. Check out Campus Suite, a very useful website at www.campussuite.com that identifies six communication channels that all school leaders should be using. They are:

District and school websites
Mobile app
Notifications and alerts
Email
Social media
Blog
Video

Collect and analyze data to identify what educational resources and teaching methods best improve student academic performance.
Monitor and Improve the school's long term planning for future building/construction needs to professional development.
I always believed I was the lead learner of the school and needed to model the attitudes, skills, and knowledge that I wanted teachers and students to reflect. Using technology in the service of learning was one of those. So, we created and used Google Docs to store and share our work. This made our meetings and planning more efficient and more effective since some of the work was done ahead of time. We often used on-demand learning to preface a faculty meeting or in place of one. Teachers appreciated the time to gather as a team and discuss important issues related only to them.
Just ASK (www.justaskpublications.com/just-ask-resource-center/mentoring-resources) offers several video clips of mentoring, coaching, and teaching that can serve as resources for on-demand learning experiences for teachers. Another great source for videos on teaching and learning is the Teaching Channel (www.teachingchannel.org ).
What Do You Want from Me?
I remember my first principalship. During the first year, I wasn't sure about what was too much information to share with my supervisor. I didn't want to appear naïve or needy, but I also did not want her to think I was closed or that I didn't need her advice. Have you been there? As I changed positions and districts, I became better about asking how the superintendent wanted my communication and when/why they wanted to be involved in the school. That way, we both began with clear understandings and on the right foot. An article titled "Expectations Between Superintendents and Principals" by Cedrick Gray, Superintendent, Jackson Public School District, Mississippi, outlined the arenas well. Dr. Gray explained the five things he looks for in a principal, and I have to say that nearly all of the superintendents I know share his outlook:
Leadership and Management Skills
The superintendent must know that the principal can and will lead and manage the school. He distinguishes among the "books, buildings, and buses" and the ability to cast a vision and lead others forward towards that vision.
Loyalty
The superintendent must be able to see the principal as one of her people. Can the principal be a loyal ambassador of goodwill when parents and others ask questions about the school or the district? Can the principal shed a positive light on matters while maintaining integrity and loyalty toward the school district and superintendent?
Insulation
The superintendent must know that the principal has the ability to resolve problems at the school site before they reach higher levels of administration. Superintendents expect principals to have the attitudes, skills, and knowledge to keep potential volatile situations insulated in the building. Principals need to have strategies, systems, and people in place to address upset parents in a manner that prevents or diminishes the majority of potential problems from escalating.
Instructional Leadership
The superintendent must be able to rely on the principal to set expectations for student and teachers that will increase academic achievement and performance of all students.
Communication
The superintendent must know that the principal can appropriately represent the school and school system to parents, teachers, staff, students, business and community leaders, unions, faith leaders, etc. More pointedly, Dr. Gray asks, "Will the principal make the district and schools look foolish by his inability to communicate effectively?"
Dr. Gray also shares what principals should expect of a superintendent:
Advocacy
Principals can expect a superintendent to promote, defend, and protect school board policy. The superintendent will advocate for the policy-based, appropriate, and professional actions of a principal.
Integrity
Principals can expect superintendents to tell the truth and keep his/her word. A principal-superintendent relationship built on trust and integrity nurtures a culture of support. Principals need superintendents to be honest, up-front, and truthful to them and about them.
Consistency
Principals need a superintendent who will be consistent in decisions. A yes on Monday needs to be a yes on Friday, too. Principals need to know that their superintendent isn't wishy-washy and prone to the political winds of the day when trouble rears its ugly head.
Making Meetings Matter
Standard 9 of the Professional Standards for Educational Leaders reads: Effective educational leaders manage school operations and resources to promote each students success and well-being. Given that our most valuable resources are our students and staff, it is appropriate to discuss the assessment of faculty meetings. My friend and colleague, Bruce Oliver authored an issue of Just for the ASKing! titled "Meaningful and Valuable Faculty Meetings" that resonates with me. Bruce writes, and I whole-heartedly agree, "that a principal's typical day is unpredictable, and filled with multiple stops and starts. It is not uncommon for a principal to check the day's "to-do" list long after everyone has gone home only to find that most items on the list were never addressed. Student issues, stacks of memos and directives, surprise phone calls from the central office or a parent, test data, e-mails, teacher conferences, building problems – these responsibilities often take considerable time. Amid all the interruptions and demands, it is easy for a school leader to lose sight of his or her primary responsibility to be an instructional leader." We've all been there, right? Maybe you're there right now.
Bruce continues, "As the instructional leader of the school, it is essential for the principal to know as much as possible about what constitutes the best instruction, and to ensure the teaching staff is utilizing proven best practices. The principal must be seen by everyone as knowledgeable, competent, and well-informed."
We must make it our business to learn what the teachers are learning, be shoulder to shoulder with them to learn new approaches and strategies, and talk about our leaning, our successes, and our failures. We must model good instructional practices, and structure meetings that allow teachers to actively engage in the learning strategy being modeled. To do that I purchased Instruction for All Students for each teacher on staff and modeled a new active learning strategy in each faculty meeting. I requested that they use that strategy and two or three others from others from the text in the classrooms over the next few weeks. By the end of the school year, we had modeled, used, and reflected upon every strategy in the book!
Looking back, I wish that I had done more assessment of meetings in order to gather feedback to use in planning future meetings. The Just ASK publication, Creating a Culture for Learning, has a useful tool for getting the most from your meetings. Assessing our Meetings (link or thumbnail) can tell you if your purpose was communicated clearly; if the participants felt engaged; and if decisions made reflected the meeting purpose. Access the tool online at www.justaskpublications.com/CCLtemplates/
Just ASK Resources
The Opening of School Checklist and The Closing of School Checklist provide dozens of tips principals need to consider in the management of resources (facilities, staff, and more) not only at the beginning and end of the school year; many of the recommendations are worthy of attention throughout the year.

What Do You Do When…
You Are Trying to Figure Out How to Stay On Top of It All?

How do I develop and implement my school budget and seek grants as needed?
How do I align resources and staffing meet school goals?
How do I lead committees and teams to accomplish school improvement objectives?
How do I make sure I am compliant with regulations and policies?
How do I stay on top of teachers' ethics and professional behavior (social media, derogatory comments, dress, etc.)?
How do I establish priorities for a day, week, month, and year?
How do I build my trust and credibility the faculty?
How do I manage my desktop and improve my proficiency with electronic communication?
How do I maintain a work/life balance?
If those questions are challenging or, perhaps, intriguing, you are going to love our soon-to-be released podcast series What's a Principal to Do? Theresa West, my friend and Just ASK colleague, and I are joining forces to share with the world our insightful, and sometimes quite humorous, take on our learning journey as principals and supervisors of principals.
What's a Principal to Do? podcasts coming in January!
Resources and References
Constantino, Stephen. "Keeping Parents Involved Through High School." Education Digest, 73(1), 57-61, 2007.
Deal, Terry and Peterson, Kent. Shaping School Culture: The Heart of Leadership. San Francisco: Jossey-Bass, 1999.
Epstein, Joyce. School, Family, and Community Partnerships: Your Handbook for Action. Thousand Oaks, CA: Corwin Press, 2009.
Heik, Terry. Edutopia. "Parents: 19 Meaningful Questions You Should Ask Your Child's Teacher." Access at www.edutopia.org/blog/19-questions-for-parents-terry-heick.
Heim, Joe. "American Schools Have a Chronic Absentee Problem." The Washington Post. September 6, 2016. Access at www.washingtonpost.com/local/education/american-schools.
Marzano, Robert, Timothy Waters and Brian McNulty. School Leadership That Works: From Results to Research. Alexandria, VA: ASCD, 2005.
National Policy Board for Educational Administration. Professional Standards for Educational Leaders 2015. Access at www.ccsso.org/Documents/2015/ProfessionalStandardsforEducationalLeaders2015forNPBEAFINAL.pdf.
Rieg, Sue. and Joseph Marcoline. "Relationship Building: The First "R" for Principals." Eastern Education
Research Association Conference Paper, February 2008. Access at https://files.eric.ed.gov/fulltext/ED501101.pdf
Rutherford, Paula et al. Creating a Culture for Learning. Alexandria, VA: Just ASK Publications. 2011.
Rutherford, Paula. Meeting the Needs of Diverse Learners. Alexandria, VA: Just ASK Publications. 2010.
Wherry, John."Back to School: A Fresh Start for Parent Involvement." Principal. August 2008.
Whitaker, Todd. What Great Principals Do Differently: Fifteen Things That Matter Most. Larchmont, NY: Eye on Education, 2003.
Witmer, Miriam. "The Fourth R in Education: Relationships." Clearing House, May-June 2005.
Permission is granted for reprinting and distribution of this newsletter for non-commercial use only.
Please include the following citation on all copies:
Baldanza, Marcia. "Operations and Management." Professional Practices. October 2016. Reproduced with permission of Just ASK Publications & Professional Development (Just ASK). © 2016 by Just ASK. All rights reserved.