November 2017    Volume II Issue XI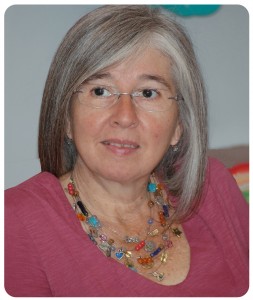 Marcia Baldanza, the author of Professional Practices and a Just ASK Senior Consultant, lives in Arlington, Virginia. Until recently she worked for the School District of Palm Beach County, Florida, where she was an Area Director for School Reform and Accountability; prior to that she was Director of Federal and State Programs.
School Operations Matter!
As I pondered this issue of Professional Practices for the 21st Century Leader which focuses on Professional Standards for the Educational Leader (PSEL) Standard 9: Operations and Management where effective educational leaders manage school operations and resources to promote each student's academic success and well-being, I started to think about all of the educational leaders I know who are able to act synergistically to achieve positive outcomes for all learners. I began to categorize what these leaders had in common. One aspect stood out ahead of others; these leaders see every decision they make and every interaction they have as strategic steps towards improving, enhancing, and increasing the lives of the students in their care. So, I asked, "What is the link between operational leadership and student learning?" It's about having the right teachers in front of students every day. It's about having restrooms fully stocked with supplies. It's about protecting learning time from disruptions and distractions. It's about making sure the facility is safe and healthy. It's about not squandering scarce resources. It's about doing whatever it takes to support teachers and learners!
The 2015 PSEL embody a research- and practice-based understanding of the relationship between educational leadership and student learning. Improving student learning takes a holistic view of leadership. In all aspects of their work, educational leaders must focus on how they are promoting the learning, achievement, development, and well-being of each student. They reflect interdependent domains, qualities, and values of leadership work that research and practice suggest are integral to student success today and beyond.
While the list of attributes in this month's self-assessment may sound commonsensical, routine, and even mundane, they are vital to achieving the mission, vision, and core values of the school. If any of these are weak or missing from the way we lead districts and schools, we are putting our entire commitment to our mission and vision at risk. Effective educational leaders don't leave having a high performing school to chance. They are deeply involved in staffing their school, managing time and resources, and supporting teachers to continuously improve.
Typically, people think about school operations when something goes wrong like buses don't run on time, heat and air conditioning don't function properly making classrooms uncomfortable for learning, and the like. In this issue, I discuss issues of staffing and instructional materials as they relate to school operations.
Focus questions for this issue are:
How can we recruit, select, and assign the best teachers?
How can we ensure instructional materials are used appropriately?
How do issues of school operations provide support for teaching and learning?
How can we recruit, select, and assign the best teachers?
"The single greatest determinant of learning is not socioeconomic factors or funding levels. It is instruction."
Mike Schmoker
To start, teachers are the essential resources in schools. Building and supporting the instructional capacity of the teachers is a significant theme in school improvement. Educational leaders are a critical factor in fostering such capacity and must leverage that capacity to best meet student needs. After the teachers are in the right place and have the time needed to teach with materials that have a positive impact on student learning, the principal can turn to supporting the teacher.
"The collective capacity of a school-based professional community is contingent on the quality of the staff recruited into the school" and that "recruiting capable teachers is critical to the breadth and depth of expertise needed to undertake school improvement."
Anthony Byrk, et al.
Staffing the school includes recruiting, selecting, assigning, moving. or removing. Effective educational leaders are deeply involved in all aspects of the staffing process. It starts with the right teacher in the right place teaching the right content and extends to supporting with induction and mentoring.
Marcia's Guidelines for Hiring the Best
Recruit the Best
Screen the Best
Interview the Best
Dig Deeper into the Best
Hire the Best
Recruit the Best
Don't count on others to fill your vacancies with great teachers. Write your own help wanted ad to reflect your school culture. Market your school at local colleges. Partner with universities to accept teacher interns and student teachers. Watch them; coach them; consider them. What a great way to get a preview!
Screen in the Best
Once you get applicants, screen the cover letters and resumes. Letters and resumes with typos, poor grammar, misspellings, or incorrect punctuation should be discarded. Establish the criteria for those you will consider interviewing. Know what you're looking for and be open to candidates outside the box. For example, I needed intensive reading teachers in high school and included elementary/middle grades reading teaching experience in my screening. I understood they had the attitude, skill, and knowledge to teach high school intensive reading in the way I wanted it to be taught.
Interview the Best
Craft your interview questions with others. Including the perspectives of the teachers on the same team help make the interview questions more relevant to the job. Carefully design the questions to get at the skills, knowledge, and attitudes to best match your needs. Ask the same questions of all candidates to make comparison easier. Discuss the candidates at the end of the day, not after each interview. Have a system for rating and ranking the candidates. The top candidates appear at the top as standouts.
I am a big believer in the idea that past behavior reflects likely future behavior. That's why I am a fan of the STAR Behavioral Interview. I describe in depth in an earlier issue of Professional Practices and share an excerpt here. Ask the interviewee to do the following:
Describe a situation that you were in or a task that you needed to accomplish.

Describe a specific event or situation, not a generalized description.
This situation can be from a previous job, from a volunteer experience, or any relevant event.

Describe the action you took and be sure to keep the focus on you.

Be sure your reply is not about what you might do in the future.
Even if you are discussing a group project or effort, describe what you did – not the efforts of the team.

What happened?

How did the event end?
What did you accomplish?
What did you learn?
Dig Deeper into the Best
I cannot overstress the importance of checking references, even if you're presented with a "walks on water" recommendation or your interview team thinks the candidate is a "gift dropped into our school." Each of us has a gut-wrenching angst-filled story about the time we didn't check references and the huge mistake we made trying to snap up the "perfect fit" before someone else did. Then, we spent the next year trying to get remediate the problem. Check the candidate's social media footprint. Be sure what you see and hear reflects the mission, vision, and core values of your school.
Also, for candidates who seem to have moved often, don't be afraid to ask why. I have lived and worked in districts in Syracuse, Dallas, Minneapolis, Georgia, Houston, El Salvador, Virginia, Fort Lauderdale, and Palm Beach. I understood that this movement might lead to questions of stability and commitment. I openly addressed this in my cover letter and the way I organized my resume. Additionally, I made sure to openly talk about how my moving has helped me in many areas of leadership including my ability to listen, learn, and lead in small and large systems, adapt to new situations, build relationships, and refine my own leadership vision.
Once you have identified a small number of strong candidates, re-read everything, re-call to get clarification, re-interview with a different intent and questions, ask the candidate to prepare a lesson and come in to teach it while you observe. Yes, this is time consuming, but not nearly as time consuming as hiring the worst wrong teacher.
Hire the Best
Be certain that you are going to hire the best teacher, with the best skills and knowledge. If you are not certain, then the answer is no. It is better to wait for the best right teacher than hire prematurely. While it is not an ideal situation, you can shift present staff or hire a substitute if you need to start the process again.
Matching Teacher Talent and Student Needs
"It is clear that effective teachers have a profound influence on
student achievement"
Robert Marzano (2003).
Distributing the human resources of a school is the job of the educational leader. Making the important match of a teacher's attitudes, skills, and knowledge around the content, learners, and strategies is paramount and sometimes comes with challenge. Class assignments cannot be made based on seniority or personal feelings about a teacher. Class assignments are made to ensure the students in your care get the best teacher delivering the best lessons each and every day. There are no hiding places for ineffective teachers. Effective leaders must strive to keep high performing teachers at their school and understand what motivates those teachers. Don't assume that you know what motivates them – ask.
When the match isn't right, wise instructional leaders provide mentoring and coaching and sometimes that isn't enough, which is why hiring is so important. Effective instructional leaders can also build capacity by moving inadequate, unsuccessful, uncaring teachers from their school. Just as in any high performing team sport, C players don't last long. Effective teachers tire of carrying the heavy load of ineffective colleagues. You're A-team teachers will appreciate (and usually support) your action to move or terminate those not performing.
How can we ensure instructional materials are used appropriately?
"High-level learning by students requires high-level instruction by their teachers."
Charlotte Danielson
Having the right materials for teachers and students is critical. Seems obvious, right? However, many educational leaders are unaware of what instructional materials are being used in their classrooms and whether or not those materials are aligned with state standards. Strong instructional leaders learn side-by-side with teachers so they can best support implementation and evaluation of instructional materials. They attend and actively participate in professional learning. It is no longer acceptable for the principal to unwrap the brownies, introduce the speaker, and leave the room.
Identifying materials that best support student learning needs is paramount. First, however, the principal must understand student learning needs which means that the principal must understand student performance data and how to use it to diagnose needs. A principal must know what research-based intervention programs work for particular needs. It is, for example, a harmful waste of time to put a student with reading comprehension problems in a phonics-based intervention model.
Securing materials can be as simple as working with the curriculum department of the school district, or buying with Title I funds. Securing materials can be as complicated as needing to find funds or re-prioritizing already budgeted funds. Non-Title I schools sometimes have a more challenging time of securing materials for their struggling learners, as monies are not as available. PTA/PTO can help by supporting instructional initiatives at the budgeting time. This requires the principal to have a strong relationship with that organization and to be compelling about why funds are needed.
Ensuring materials are used in the way they were intended can be a challenge and requires instructional leaders to understand change leadership. I once worked in a district where a significant shift in the approach to reading instruction was met with much anxiety. Teachers were prepared for the new roll-out, had all of the necessary materials, and were trained and supported at the classroom level. The district had considered everything, except that change doesn't come easy for some. Some teachers still held on to their old reading series and pulled it out when implementing the new approach became difficult. Developing and using Innovation Configuration Maps might have prevented some of the anxiety and moved full implementation farther faster.
In this process teachers develop an Innovation Configuration Map (IC Map) that describes different ways that someone might implement an innovation. It includes components of the innovation and their variations. For example, an IC Map for a new science program might include materials used, teacher behaviors, and student activities – describing the ideal, acceptable, and less desirable variations of implementation. See
www.sedl.org/cbam/innovation_configurations.html for more information and examples.
How do issues of school operations provide support for teaching and learning?
Check out this title. I couldn't resist reading it! "Millions of Meals and Miles of Toilet Paper Rolls Later: Why He Works in School Operations." https://educationpost.org/millions-of-meals-miles-and-toilet-paper-rolls-later-why-i-work-in-school-operations.
Much to my surprise and pleasure it is an article on my former school district, The School District of Palm Beach County. This article highlights the leadership of Dr. Donald E. Fennoy II who is the chief operating officer for the School District of Palm Beach County and part of Chiefs for Change's Future Chiefs program, which identifies and prepares the next generation of education systems leaders. I did not have the opportunity to work with Dr. Fennoy, as I had departed the district prior to his arrival. I know I would have respected him and likely sought his guidance. His statement below sums up how important the role of school operations is in student achievement by setting the stage for the right best teaching to occur. Way to lead, Dr. Fennoy!
"The School District of Palm Beach County is the 10th largest district in the country, bigger than the entire state of Delaware. To put it in perspective, last year, we served 33.9 million meals to students. Our buses drove 12.9 million miles. And we went through enough toilet paper to circle the earth 1.7 times!
As the district's COO, it's my job to make sure these things happen—to make safety, security, food service, facility maintenance, facility construction and transportation seamless so that teachers, administrators and students can focus on learning. When operations work goes right, we create an environment where everything else can go right."
Professional Standards for Educational Leaders
(PSEL) Update
Austin Independent School District in Texas has a newly created preparation model for aspiring assistant principals. The Urban Education Leadership Academy has a series of sessions designed around the 2015 PSEL. Each standard has its own set of outcomes and time devoted to deep understanding and application.

Download all Self-Assessments from Professional Practices in PDf format here
Professional Standards for Educational Leaders 2015
Mission, Vision, and Core Values
Ethics and Professional Norms
Equity and Cultural Responsiveness
Curriculum, Instruction, and Assessment
Community of Care and Support for Students

Professional Capacity of School Personnel

Professional Community for Teachers and Staff
Meaningful Engagement of Families and Community

Operations and Management
Effective educational leaders manage school operations and resources to promote each student's academic success and well-being.
School Improvement
Resources and Refrences
Byrk, Anthony and Barbara Schneider. Trust in Schools: A Core Resource of Improvement. New York, NY: Russell Sage Foundation. 2002.
Clement, Mary. "Hiring the Best." Principal. September/October 2012.
Access at www.naesp.org/sites/default/files/Clement_SO12.pdf.
Danielson, Charlotte. Enhancing Professional Practice: A Framework for Teaching. Alexandria,VA: ASCD, 2007.
Finnigan, Kara and Betheny Gross. "Do Accountability Policy Sanctions Influence Teacher Motivation?" American Educational Research Journal. 2007.
Marzano, Robert, Timothy Waters and Brian McNulty. School Leadership That Works: From Results to Research. Alexandria, VA: ASCD, 2005.
Murphy, Joseph. Professional Standards for Educational Leaders: The Empirical, Moral, Experiential Foundations. Thousand Oaks, CA: Corwin, 2017.
National Policy Board for Educational Administration. Professional Standards for Educational Leaders 2015. Reston, VA. Access at:
www.ccsso.org/Documents/2015/ProfessionalStandardsforEducationalLeaders2015forNPBEAFINAL.pdf.
Schmoker, Mike. Results Now: How We Can Achieve Unprecedented Improvements in Teaching and Learning. Alexandria, VA: ASCD, 2006.
Whitaker, Todd. What Great Principals Do Differently: Fifteen Things That Matter Most. Larchmont. NY: Eye on Education, 2003.
Permission is granted for reprinting and distribution of this newsletter for non-commercial use only.
Please include the following citation on all copies:
Baldanza, Marcia. "School Operations Matter!."  Professional Practices. November 2017. Reproduced with permission of Just ASK Publications & Professional Development. © 2017 All rights reserved.