Volume IV Issue V
Timely Tips for
New Principals and Teachers
My 12-year old son spent two weeks in July at a violin sleep away camp. Given that this was his first real sleep away camp, his mindset evolved over the past several weeks from, "I can't do it" to "I'll try" to "I'm learning a lot and made some friends." He worried about:
being away from home in general
playing his instrument with other kids he doesn't know, some of whom will be more skilled than him
getting himself to the right place at the right time with the right materials
understanding the communal nature of camp life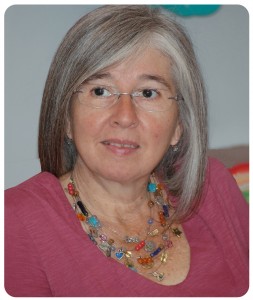 Marcia Baldanza, the author of Professional Practices and a Just ASK Senior Consultant, lives in Arlington, Virginia. Until recently she worked for the School District of Palm Beach County, Florida, where she was an Area Director for School Reform and Accountability; prior to that she was Director of Federal and State Programs.
As I reflect on where he was at the start of the two weeks, I see multiple connections to our work. At this time of year that includes providing support to our new staff, teachers and principals alike. Our support for our son included making sure he had the tools to be successful. We tuned his violin, provided him our contact information, and made sure he knew how to use the camp store. We discussed a growth mindset and how important it is to be around others who challenge and support. We walked together to the buildings where he would be taught, made sure he could read and follow his written schedule, and helped him make a checklist of items to have in his backpack each day. Finally, when he met his hall mates they agreed to hang out together and meet up for meals and free time.
How does this connect to the experiences of our novice teachers and principals? Some of our new principals and teachers are new not only to their positions, but also to the school, the district, and perhaps even the state. This can make professionally being away from "home" or familiar surroundings similar to being at sleep away camp. Many novice teachers and principals worry about not being able to meet the demands of the position and that others will be more skilled and have greater knowledge. They may worry about getting it all done right and on time, that lesson plans and meeting agendas are thoughtful, that parents are not only onboard but actively involved, etc. Finally, the communal nature of a sleep away camp is not unlike the communal life of a school. Teachers, leaders, and students spend a lot of time together making relationships ultimately important.
The Professional Standards for Educational Leaders (PSEL) standard: Professional Community for Teachers and Staff is the main focus of this issue of Professional Practices; I thought extensively about the frequently encountered pitfalls and obstacles new educators face and offer some scaffolding supports. Additionally I discuss the power of professional stories and having one-on-one conversations where we express our willingness to better understand the perspectives of others.
Timely Tips for New Principals
Be clear about your purpose.
"What is our purpose?" and "Why are we here?" should be the first questions a leader asks in order to assess present goals and have lasting impact on teaching and learning. That purpose should be aspirational and connect collective efforts towards a goal that is much bigger than themselves. A clear sense of purpose also provides a ready litmus test for decision making. Without a compelling sense of purpose, our work lives can become a series of tasks or checklists where much is done, but little is accomplished leaving us tired, frustrated, and unfulfilled.
Lead with humility.
The principalship is a different job than teacher. It is not a better or worse job; it's different. Not every teacher aspires to be a principal. Leading with humility is a hallmark of authenticity. It has nothing to do with being weak, but everything to do with being honest– beginning with yourself. Know your weaknesses and make a deliberate effort to build a team that bolsters your weaknesses. Involve them in decisions that impact them. Similarly, know your strengths, but beware of the temptation to become overly reliant on them. Strength carried to an extreme becomes a liability. For example, confidence can evolve into arrogance. A sense of self-awareness and the willingness to express yourself with humility will keep you on the right path.
Keep core values front and center with all, all of the time.
Constant communication reinforces culture. Too often, mission, vision, and core values are not spoken frequently enough for people to truly internalize them. This reminds us that it is a moral conviction and the constant reinforcement of a goal and the values that underpin which helps to create a culture. Ask teachers to write out the school and district mission, vision, and core values. You will see my point when very few can and everyone should be able to do so.
Build and strive to maintain trust.
Build trust and then maintain it by working at it each day. It's easy to form an opinion of someone based on a single interaction or action. Instead, choose to look at intent and be persuaded by patterns of actions or interactions. Make sure that giving and receiving feedback is an expectation shared by everyone around you, including you. I've yet to come across any teacher (novice millennial or veteran boomer, struggling or exemplary) who will not welcome input and advice, if it's intended to help them grow and offered in a benevolent manner. So, whether you lead a large high school or a small department in the district office, work to build a culture where people can have open conversations and can share honest feedback without the fear of judgment or repercussion. Also mentioned later in this issue is the idea and importance of one-on-one conversations as a relationship-building tool.
Stop and smell the roses.
We spend a lot of time at work. I read that more than a third of our life is spent working. Principals need to know when to ease off the gas pedal and celebrate: the team, teachers, students, and great and small accomplishments met. In my experience, satisfaction in our professional lives comes when we work together with others and strive towards a common goal. As I learned from Brene Brown and many others, so much of our energy is poured into our work that we need to be sure our entire team has a chance to step back and appreciate an accomplishment. This is an important part of self-renewal and rejuvenation, which is essential to thriving and growing over the long run.
Identify ineffective programs and schedules and work strategically to make changes.
Often, the status quo is an easier path to follow, but it may not be the right path. Take it from Jerry Smith, principal at Luella High School, Henry County, Georgia, that, "If you are truly going to reach every student you have to see education as a personal thing for every person who walks into the building, including the adults." He noticed that the biggest obstacle to programming and instructional change was the school schedule itself. Smith set in motion teacher teams to design a new master schedule that better met the needs of students to implement personalized learning. Learn more at www.kqed.org/mindshift/46456/why-a-schools-master-schedule-is-a-powerful-enabler-of-change; be sure to watch the embedded video.
Plan carefully for difficult conversations; they are part of the job.
We've all been there. When we observe behaviors that are harmful to kids or culture, we know we must act. Even as leaders, however, we sometimes struggle with confrontation. We might avoid those staff members in hope that creating positive interactions with others will outweigh the negative. Or, we might address the issue from a unilateral, authoritative position, which often results in compliance or worse, a continuation of the behaviors in a more subversive manner.
When a leader shifts mindset from trying to change behavior to first trying to understand we begin a new course of dialog. Scott Murphy suggests starting the hard conversation with, "help me understand." Think about it. Asking this question opens the door for greater understanding and opportunity for growth. Check out Scott's article at www.linkedin.com/pulse/help-me-understand-intiatiating-challenging-you-might-scott-murphy/ and seek to understand first!
Never underestimate the power of collaboration.
Principals must say and show they value collaboration with and among teachers. They do this by making sure the schedule has built-in time for collaborative planning and being an active participant in team meetings. Wise principals don't cancel meetings and don't engage in side work. They keep their word and find common ground. They see conflict as a natural aspect of continual improvement and work to resolve it and move forward.
Chris Bryan and Brenda Kaylor's "Building Blocks of Collaboration" is an excellent framework for establishing and supporting a collaborative coaching model you can use to build common language and expectations. You can access it at https://learningforward.org/wp-content/uploads/2018/12/building-blocks-of-collaboration.pdf .
Support new teachers.
Develop your own personal list of ways that, even while you are new to your position, ensures that you will be diligent in making sure that each new staff member gets off to a smooth start that continues to get even better throughout the school year. Below you will find my own list of tips you can share all at once or as the need arises. Feel free to borrow ("poach") possibilities from my list.
Timely Tips for New Teachers
Seek to understand and accept the perspectives and life experiences of your colleagues, your administrative staff, and your students and their families.
The phrase, "Tell me why you feel that way" has become a commonly heard phrase at both our kitchen table and conference room table. By listening carefully, I can better understand. I do not need to always solve (big learning lesson for me), but I do need to better understand. There are nine Ted Talks included in the playlist at www.ted.com/playlists/411/bridging_cultural_differences that explore perspective – looking past the stereotype and learning who people are, what they do and why they do it. They offer important and relevant messages that are at play in our world, classrooms, playgrounds, and kitchens. This would make a great team meeting activity. Reflect on how you can use what you learn to make your teaching more culturally responsive and your approaches to students supportive, positive, and without bias.
The book by third grade teacher Kyle Schwartz titled I Wish My Teacher Knew: How One Question Can Change Everything for Our Kids is so provocative and informative I recommended it to my graduate students. I asked them to take Kyle's lead and ask their students K-12, "I wish my teacher knew_____." The results astounded them. They learned humorous, heartbreaking, trying, sad, moving, and always enlightening aspects of their students' lives. Teachers could connect and build trusting relationships that have the potential to improve outcomes for everyone.
Gloria Ladson-Billings teaches us that Culturally Responsive Teaching is a pedagogy that recognizes the importance of including students' cultural references in all aspects of learning. Some of the characteristics of culturally responsive teaching are:
Positive perspectives on parents and families
Communication of high expectations
Learning within the context of culture
Student-centered instruction
Culturally mediated instruction
Teacher as facilitator
More information is available from The Education Alliance at Brown University at www.brown.edu/academics/education-alliance/teaching-diverse-learners/strategies-0/culturally-responsive-teaching-0
Recognize that you are part of a team and ASK for help before it is too late.
Brene Brown is a research professor at the University of Houston and a bestselling author. In an essay titled Everyone Has a Story she writes, "We can encourage our children to ask for help; however, if they don't see us reaching out for support and modeling that behavior, they will instead attach value to never needing help." This is a learning moment for new teachers and the mentors who support them. We must help others without demeaning or shaming that can cause isolation and humiliation. Given that the responsibilities of the first-year teacher are essentially the same as the twenty-year veteran teacher everyone is a mentor and everyone is a leader! See the Professional Practices issue titled "Teachers as Leaders" at https://justaskpublications.com/just-ask-resource-center/e-newsletters/professionalpractices/teachers-as-leaders/.
Reach out to parents as partners.
Many new teachers are uncomfortable talking with parents and wait too long to make contact. Parents want to know they are leaving their child in the hands of a capable and caring adult who is professional, skilled, and knowledgeable. New teachers would do well to send a letter home to parents and mail a post card (yes, via USPS) to each student. Talk about yourself, your family, and some of your goals for the year. Tell parents how to reach you and invite them to Back-to-School night. I always took my new teachers on a field trip the week prior to school starting. We drove to the various neighborhoods our students lived in and were often greeted by them or their parents. It gave a glimpse into their lives and showed we cared and wanted to know them better!
Hold reasonable and clearly articulated expectations.
New teachers sometimes find sticking with their established rules, routines, and expectations challenging. When students push back or test the boundaries, they test the new teacher's limits. Often, the new teacher finds it easier to give in to their requests (sometimes nagging) for more freedom, fewer assignments, more recess, etc. Having soft marshmallow rules causes a breakdown in the classroom community and will always end badly for everyone. Having rules, routines, and expectations that are understandable, high, realistic, and enforceable will keep everyone on the same path. Trying to fix this mid-year is nearly impossible; it is like closing the barn door after the horse is out.
Constantly assess your pacing while keeping the focus on student learning.
Many school districts have created system-vetted online lesson plans for teachers designed to ensure content is taught prior to high stakes state testing. While these lesson plans can help teachers stay on pace, they do not cause new teachers to unpack standards and really get to know what they're teaching and where they are headed. This is especially problematic for elementary teachers who teach all subjects with multiple sets of content standards to be learned. Getting behind can happen quickly and for many reasons including wasted instructional time or students not understanding key concepts or having the necessary background knowledge. Chunking the year around big ideas and helping students master age-appropriate learning and self-monitoring skills can help use available time more wisely. At all times follow the adage that the best management is a strong instructional program. A solid mentoring program can really help with this one!
Maximize the power of growth-producing feedback.
Beware of over grading and getting behind in returning student work. Student work is a prime way the teacher knows if the student has learned. Students need regular (daily) checks for understanding and feedback – real feedback that motivates, connects to the end goal, and is usable. Stickers are not feedback; check, check plus, check minus on a paper is not feedback. See Professional Practices issue titled "Curriculum, Instruction, and Assessment" for more on this critical topic.You can access it at https://justaskpublications.com/just-ask-resource-center/e-newsletters/professionalpractices/curriculum-instruction-and-assessment-2/. Not every assignment you give needs a grade, but every task deserves feedback.
Bonus Tips for Educational Leaders:
Novice and Veteran

The Importance of Stories and One-on-One Conversations
An unwritten aspect of PSEL is the importance of relational trust and growth-producing feedback. Consider each of the ten PSEL standards and ask yourself if you can really work on them if you do not have relational trust among faculty and staff and if you have not created a community where everyone is always getting better. The answer to that is NO WAY! I became committed to the idea of using stories to capture hearts and minds and one-on-one conversations to establish trust and press mission, vision, and core values. I appreciate the fine work of Carmen Farina and Laura Kotch described in A School Leader's Guide to Excellence: Collaborating Our Way to Better Schools.
Farina and Kotch remind us that professional and, sometimes, personal stories shared during daily conversations reinforce our beliefs and help to challenge our thinking. Daily, one-on-one conversations allow us to share our varied and diverse experiences and viewpoints, gain insight from others, clarify our thinking, and set a path forward. They allow us to engage in important conversations about teaching and learning. The authors note that engaging in one-on-one conversations paid enormous dividends: they learned important information that allowed them to hasten their work in New York City schools and lessen resistance to it. Any of us who sit, or have sat, in the chairs of the principal, director, assistant superintendent, or superintendent can attest that leaders who don't make time for personal conversations often meet large-scale resentment and negative feedback because no personal connection has been established as the foundation for positive relationships. One-on-one conversations immediately foster intimate relationships and revel wonderful surprises about hidden talents, interests, and passions, and help build supportive networks for improvement goals. Even when you know your school community well, one-on-one conversations each new year are a great way to reconnect with, reassess, and re-energize each member.
Building on Farina and Kotch's recommendations for getting started with one-on-one conversations, I offer the following suggestions:
Write a letter inviting members of your school community to talk with you one-on- one. Keep the tone friendly and voluntary.
The questions/talking points should prompt meaningful conversation and should be given in advance. They will balance between strengths and needs for improvement and tailored for your school needs. An initial conversation might include:

What are we already doing well?
What do you need me to help you with?
If you were in my leadership role, what would you focus on?
How can you best be supported?
Clear your calendar and set up a sign-up.
Communicate the conversation protocol. Make sure each conversation is allotted enough time (an hour works well), is private, is confidential, and includes real give and take.
Provide treats and beverages.
Make sure everyone knows to not disturb the conversation and designate someone to handle urgent matters. (I know what you're thinking. This is going to take forever! Investing in relationships does take time, and the payoff later will be well worth the time invested up front. Trust me!)
Think about the questions as they relate to the specific one-on-one conversation. Take
notes on paper; computers in this intimate conversation can be off-putting.
Model active listening. Practice if you need to but maintain eye contact, make affirming gestures, paraphrase and restate.
Focus on finding common ground and encouraging collaboration. Think about the big ideas you hear, note them, and highlight in enough detail to use in follow-up letters and future conversations.
Keep track of the pace of the conversation without constantly looking at your watch.
Be sure to discuss all of the questions and leave enough time for a positive wrap up and summarize next steps. (I normally keep a small desk clock and note cards on my office round table.)
Provide immediate feedback in writing. Express your appreciation for the conversation, summarize the points discussed, and any agreed upon action steps. Provide the teacher with a draft and ask for any edits to clear up any misunderstandings. Make the revisions and distribute the letter.
Build on beginning conversations in later mini-conversations and interactions throughout the year. Take notes on these conversations with dated entries. Discuss progress towards goals, compliment good work, recommend readings, etc. These notes will come in handy when it's time for formal evaluations.
Institute structural changes based on the conversations held. For example, if a group of teachers asked for quarterly extended planning time, schedule it. If some want to try team teaching, offer training and support. Bottom line here is integrity-DWYSYWD-do what you say you will do!
Demonstrate your willingness to change your personal demeanor. If a group of teachers say you are too serious, try to smile more.
Watch for upcoming issues featuring:
An extensive array of attitudes, skills, and knowledge needed by all educational leaders.  It was developed collaboratively with graduate students at Virginia Tech.
Guidelines for hiring high performers
Read-alouds for principals
Resources and References
Allison, Jay. This I Believe: The Personal Philosophies of Remarkable Men and Women. New York, NY: Holt Publishing, 2007.
Baldanza, Marcia. "Teachers as Leaders." Professional Practices, June 2019.
Access at https://justaskpublications.com/just-ask-resource-center/e-newsletters/professionalpractices/teachers-as-leaders/
_______________. "Curriculum, Instruction, and Assessment II." Professional Practices. May 2016.
Access at https://justaskpublications.com/just-ask-resource-center/e-newsletters/professionalpractices/curriculum-instruction-and-assessment-2/
Brown, Brené. "Everyone Has a Story."June 8, 2018.
Access at https://brenebrown.com/articles/2018/06/07/everyone-has-a-story/ 
Bryan, Chris and Brenda Kaylor. "The Building Blocks of Collaboration: A Variety of Coaching Roles can Strengthen Teams" The Learning Professional. Learning Forward. December 2018.
Access at https://learningforward.org/wp-content/uploads/2018/12/building-blocks-of-collaboration.pdf
Byrk, Anthony and Barbara Schneider. Trust in Schools: A Core Resource of Improvement. New York, NY: Russell Sage Foundation, 2002.
Fariña, Carmen and Laura Kotch. School Leaders Guide to Excellence: Collaborating Our Way to Better Schools. Portsmouth, NH, 2014.
Jones, Richard, Joseph Shannon, and Kathleen Weigel. "Quadrant D Leadership: Improving Student Performance Through Adaptive Leadership" International Center for Leadership in Education, 2014.
Access at www.leadered.com/pdf/Quadrant_D_Leadership_2014.pdf
Ladson-Billings, Gloria. The Dreamkeepers, Second Edition. San Francisco: Jossey-Bass. 2004.
National Policy Board for Educational Administration. Professional Standards for Educational Leaders 2015. Reston, VA, 2015.
Oliver, Bruce. "It's All about Relationships." Just for the ASKing!
www.justaskpublications.com/jfta/its-all-about-relationships/
Rutherford, Paula, et al. Creating a Culture for Learning: Your Guide to PLCs and More. Alexandria, VA: Just ASK Publications, 2011.
Schwartz, Kyle. I Wish My Teacher Knew: How One Question Can Change Everything for Our Kids. Boston, MA: Da Capo Lifelong Books, 2016.

Share this newsletter
Permission is granted for reprinting and distribution of this newsletter for non-commercial use only.
Please include the following citation on all copies:
Baldanza, Marcia. "Timely Tips for New Principals and Teachers."  Professional Practices, 2019. Reproduced with permission of Just ASK Publications & Professional Development. © 2019 All rights reserved.