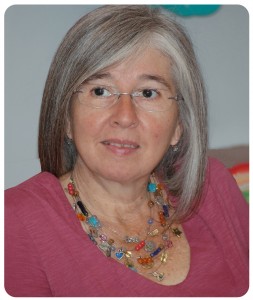 Marcia Baldanza, the author of Professional Practices and a Just ASK Senior Consultant, lives in Arlington, Virginia, and Ft. Lauderdale, Florida. She recently retired from the School District of Palm Beach County, Florida, where she was an Area Director for School Reform and Accountability; prior to that she was Director of Federal and State Programs. 
Mission, Vision, and Core Values 
January 2016, Volume I Issue I
In this monthly e-newsletter, we will examine research from multiple fields to help school district leaders improve, enhance, and increase staff and student performance. There will be some reoccurring features including the unpacking of the recently published Professional Standards for Educational Leaders 2015, School Improvement Tools and Tips, Show Me the Money, Making Meetings Matter, and What Do You Do When… ?, an exploration of a problem of practice. I will use my more than 25 years of experience as a teacher, turnaround principal, director of state and federal programs, director of school reform and accountability, supervisor of principals, and mom to offer practical strategies and insightful reflections from the field to help answer the powerful and essential questions embedded in Just ASK publications.
What do districts, schools, and classrooms look like when they are organized around a commitment to the achievement of high standards by all students?
What is my role in creating, implementing, and maintaining such a district, school, and classroom?
What do districts, schools, and classrooms look like when all the adults in are committed to the success of all other adults?
What do districts, schools, and classrooms look like when they are results oriented?
What do districts, schools, and classrooms look like when all the stakeholders are committed to continuous improvement no matter how well they are already doing?
Professional Standards for Educational Leaders 2015
Mission, Vision, and Core Values
Ethics and Professional Norms
Equity and Cultural Responsiveness
Curriculum, Instruction, and Assessment
Community of Care and Support for Students
Professional Capacity of School Personnel
Professional Community for Teachers and Staff
Meaningful Engagement of Families and Community
Operations and Management
School Improvement
What are the Professional Standards for Educational Leaders 2015?
Why Do They Matter?
"A historic shift is happening in the field of educational leadership," is a commonly used phrase throughout my tenure as an educational leader. I think I may have experienced as many as 10 "historic shifts" in my career thus far. How many have you been through? Seriously though, this shift really can have important and lasting implications on our work as educational leaders. Policy makers, parents, and other constituents of public schools are increasingly holding education leaders accountable for the academic success and personal well-being of every student. No longer is it enough to develop and implement policies, manage finances, maintain a spotless building, and keep the busses running on time. Education leaders must also provide conclusive evidence that the children in their care are being better prepared for college, careers, and life. Therein lies the biggest difference; when I began my career as an educator, "all children can learn" was the mantra that led to "all children can learn at high levels" which led to "all children can learn at high levels given the right supports" and now "all children will be college, career, and life ready." That's quite an evolution! What a great time to be leading this effort.
Our understanding of exemplary educational leadership has grown significantly since the 1980s and even from 1996 when the first ISLLC standards were released. They were revised in 2008 and now, in 2015, the ISLLC Standards have been recast to better incorporate the expanding body of research and best practices from the field. When compared to the 2008 standards, the new standards, now known as the Professional Standards for Educational Leaders 2015, give more prominence to certain leadership domains, such as a school's instructional program, culture, and talent management. In addition, the 2015 standards reflect a clear vision of improvement-focused and future-oriented educational leadership.
You may be asking yourself why we need new standards now? Well, given that educators at district and school levels have a much better understanding of how and in what ways effective leadership contributes to student achievement, nine different member organizations of the National Policy Board for Educational Administration saw the gap and collaborated around the development of the new standards. As noted in the introduction of the Professional Standards for Educational Leaders 2015, the ten new standards are designed to relentlessly develop and support teachers, create positive working conditions, effectively allocate resources, construct appropriate organizational policies and systems, and engage in deep and meaningful work outside of the classroom that has a powerful impact on what happens inside it. With the growing knowledge and changing demands of the job, educational leaders need new standards that guide practice in directions that will be most beneficial to students. The global economy is transforming jobs and the 21st century workplace for which schools prepare students. Technologies are advancing faster than ever. The conditions and characteristics of children, in terms of demographics, family structures, and more, are changing. Education leaders must embrace the change. So, I believe now is the perfect time for new standards!
Given the extensive review process conducted by practitioners and nine influential organizations such as NAESP, NASSP, NSBA, CCSSO, and AACTE, the 2015 standards will no doubt soon have wide-spread impact on districts as they refine hiring processes and outline elements of leadership professional development and evaluation. To that end, over the course of the next year, one of the Professional Standards for Educational Leaders will be explored in this newsletter each month. The focus this month is on Standard 1.
Standard 1
Mission, Vision, and Core Values
Effective educational leaders develop, advocate, and enact a shared mission, vision, and core values of high quality education and academic success and well-being of each student.
-Professional Standards for Educational Leaders 2015

Above, you will see Part I of Yesterday & Today of Leadership informed by Standard I. It is modelled after one of Paula Rutherford's many compelling graphics that help illustrate our evolution with curriculum, instruction, and assessment: Yesterday & Today… Where We've Been & Where We're Going; it illustrates the shifts in curriculum from "what is taught" to "what is learned," in instruction from "teacher-centered" to "learner-centered," and in assessment from "one opportunity" to "multiple opportunities." In an issue of Just for the ASKing!, titled "It's the Thought That Counts," Bruce Oliver eloquently points out the Yesterday & Today of Moving to 21st Century Thinking Skills. Because of the impact this graphic has had on me and my colleagues, I will use it each month to present the changing leadership landscape.
I have used both versions of Yesterday and Today in school improvement work with principals, instructional coaches, and teachers. These tools lead to deep discussions that can have a high impact on adult learning.
Process
Cut the look-fors/descriptors into individual statements and place them in envelopes
Give small groups an envelope with the statements and the category headings of Curriculum, Instruction, and Assessment.
Ask them to read each statement and place it under the correct heading and in the correct column of either yesterday or today.
As I watched and listened, I observed engaging conversation about what made a statement be categorized curriculum versus instruction versus assessment, as well as what made it a "yesterday" behavior versus a "today" behavior. (See pages 4 and 5 in Instruction for All Students.)
Show Me The Money
As we move from teacher to assistant principal to principal to director to assistant superintendent and even to superintendent, many of us were not knowledgeable and skilled grant writers. Yet, that is where ample funding for K-12 innovation programming and support lies. Typically, larger school districts have a department that assists with grant finding, approval, writing, and oversight. Smaller districts may rely on their finance departments for oversight, but the grant proposal itself may be prepared by someone with little to no experience in grant writing. A word of caution is to get prior approval, especially when there are matching funds required and if your grant or your district requires school board approval. Prepare the application well in advance of the deadline to ensure time for the school board to review and approve the application.
Funding your work to achieve the mission and vision may seem daunting at first, especially when there may be a culture of the squeaky wheel gets the money. As good stewards of public funds, we can and must do better. Resources are becoming scarcer and more competitive. Annually, I worked with school and district teams to establish funding priorities. The only materials, professional development, personnel, and other resources that were funded were those that had a direct link to the vision and mission. To start, I formed a committee to search for and write large and small grants and developed a template that was completed by a requester that showed the connection and expected outcomes between the funds requested and the vision and mission. The committee determined the strength of the request and alignment and, if approved, set to work on finding and writing the grant or reallocating existing fun
ds.
View the funding request template that we developed at Patrick Henry Elementary School, Alexandria City Public Schools, Virginia.
Funding Sources For Educators
The Big List of Educational Grants and Resources by Edutopia
www.edutopia.org/grants-and-resources
Pearson Education
www.pearsonschool.com/
index.cfmlocator=PSZdPo&acornRdt
=1&DCSext.w_psvaniturl=
http%3A%2F%2Fwww%2Epearsonschool
%2Ecom%2Ffundingforschools
GetEdFunding
www.getedfunding.com/c/index.web?s@1dcmJHaKET1.
School Improvement Tools and Tips – Found the Barriers? Or, Maybe Not!
When seeking to attain and sustain the components of mission, vision, and core values presented in the tag cloud and the today column of the Yesterday and Today graphic, defining barriers to improved performance among school boards, district administrators, principals, teachers, and students helps determine support plans and scaffolding and is critical to the success of each student. Identifying the wrong barriers to work on can be a waste of time and resources, to say nothing of the major risk of not achieving the intended outcomes. The Five Whys is a tool that has great benefit and yields quick results. Asking "Why?" may be a favorite technique of your three or thirteen-year old for driving you crazy, but it could teach you a valuable lesson. It did for me. Five Whys is a technique used to analyze sometimes non-quantifiable barriers or problems. It is a tool that does not involve data disaggregation, hypothesis testing, regression, or other advanced statistical tools, and in many cases can be completed without a data collection plan. See pages 269-270 in Creating a Culture for Learning for an explanation and example of this approach and access the online template at www.justaskpublications.com/ccltemplates
Making Meetings Matter
This topic is an important one for me and many. We have all been in many a meeting that was too long, not planned, had no agenda, no action steps, wasn't necessary, and led to frustration, resentment mental disconnect, and under the table texting. Add insult to injury and we get invited back to the continuation of the meeting the next week, under the presumption of collaboration and teamwork. Many of you have a clear picture in your mind of your last marathon meeting. Each month, I will highlight some tips and strategies to facilitate positive, productive meetings. Some leaders shy away from conflicting perspectives and try to smooth differences away. This usually won't lead to an open culture that values all viewpoints. Instead, let conflicting views emerge and use them as a way to build consensus and deepen understanding
To keep participants engaged and focused:
Create an agenda
Communicate agenda and outcomes
Produce concrete action plan/next steps
Set and keep an end time (Constraint leads to creative thought.)
If you produce charts, translate them into notes or minutes to distribute ASAP after meeting.
When I wanted my team to define what they would see and hear around teacher performance criteria, I used the strategy Grafitti. The charts moved from the rolled paper to handouts and index card size reminders the next day to maintain the momentum. See pages 35-36 in Leading the Learning for an example of how we used Graffiti at Patrick Henry Elementary School, ACPS, Virginia.
Purposes
to capture the thinking and reactions of the group members to multiple ideas or aspects of the same idea
to have attendees quickly see the opinions, reactions, or concerns of others
to process a large amount of information with movement and conversation
Process
Write quotes, prompts, questions, or areas of concern (one to a chart) on large sheets of chart paper and post them around the room. Alternatively, you can tape 8½" x 11" sheets of paper to the middle of large sheets of chart paper.
Have small groups of 4-5 begin work at different charts.
Have them respond to the topic or title of the chart by writing responses or Graffiti, which can be short words, phrases, or graphics on the chart paper.
After the allotted time period, have staff members move to the next chart.
Repeat the process until all groups have reacted to all charts.
Have staff members process the patterns, trends, and implications for their practice from what is written on the charts.
Resources and References
Professional Standards for Educational Leaders 2015
www.ccsso.org/Documents/2015/ProfessionalStandardsforEducationalLeaders2015forNPBEAFINAL.pdf
Alvy, Harvey and Pam Robbins. Learning From Lincoln: Leadership Practices for School Success. Alexandria, VA: ASCD, 2010
Barth, Roland. Improving Schools from Within Teachers, Parents, and Principals Can Make the Difference. San Francisco, CA: Jossey Bass, 1991
Boylan, A. Wade and Pedro Noguera. Creating the Opportunity to Learn. Alexandria, VA: ASCD, 2011
Deal, Terrance and Kent Peterson. Shaping School Culture: The Heart of Leadership. Hoboken, NJ: Wiley, 2003
Oliver, Bruce. "It's the Thought That Counts." Just for the ASKing! e-newsletter, September 2014 Access at www.justaskpublications.com/just-ask-resource-center/e-newsletters/just-for-the-asking/its-the-thought-that-counts/
Rutherford, Paula. Leading the Learning. Alexandria, VA: Just ASK Publications, 2005
_____________. Instruction for All Students. Alexandria, VA: Just ASK Publications, 2008
Sparks, Dennis. Leading or Results: Transforming Teaching, Learning, and Relationships in Schools. Thousand Oaks, CA: Corwin, 2005
Permission is granted for reprinting and distribution of this newsletter for non-commercial use only.
Please include the following citation on all copies:
Baldanza, Marcia. Professional Practices. January 2016. Reproduced with permission of Just ASK Publications & Professional Development (Just ASK). © 2016 by Just ASK. All rights reserved.