March 2016, Volume I Issue III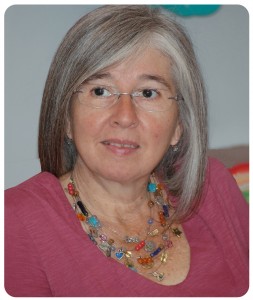 Marcia Baldanza, the author of Professional Practices and a Just ASK Senior Consultant, lives in Arlington, Virginia, and Ft. Lauderdale, Florida. She recently retired from the School District of Palm Beach County, Florida, where she was an Area Director for School Reform and Accountability; prior to that she was Director of Federal and State Programs. 
Equity and Cultural Responsiveness
The focus for this month's Professional Practices is Standard 3 of the Professional Standards for Educational Leaders 2015: Equity and Cultural Responsiveness. My experiences as a teacher, principal, director, and mother have reinforced the belief that the vast majority of us in the field of educational leadership are passionately interested in improving the lives of all students in our care. So, how many of us end the week or day with, "Did I help make a difference for our students? Did I focus on what matters for their learning and their well-being?" These questions serve as guideposts, and the answer to each is hopefully a loud and resounding "YES!" Take these questions a bit deeper when considering Standard 3 and ask "Did I act with equity and cultural responsiveness towards others? …and add…How do I know?"
We can all agree that education plays a critical role in determining how you spend your adult life; a higher level of education means higher earnings, better health, and a longer life. By the same token, the long-term social and financial costs of educational failure are high. Those without the skills to participate socially and economically generate higher costs for health, income support, child welfare, and social security systems.
Every parent I know wants a better life for their children than they had, no matter what they had. They send their children to us to love, care for, respect, guide, and educate. Every child deserves our best work every day, not just our good intentions. Despite our good intentions, we have been unable to ensure that each and every child can attend a quality public school. Good intentions haven't and won't move the agenda forward for them, and isn't that why we became leaders in the first place? Do we individually and collectively have the moral fortitude and commitment to serve each child and his or her future? I offer another loud and resounding "YES!"
Professional Standards for Educational Leaders 2015
Mission, Vision, and Core Values
Mission, Vision, and Core Values
Ethics and Professional Norms
Equity and Cultural Responsiveness
Effective educational leaders strive for equity of educational opportunity and culturally responsive practices to promote each student's academic success and well-being
Curriculum, Instruction, and Assessment
Community of Care and Support for Students
Professional Capacity of School Personnel
Professional Community for Teachers and Staff
Meaningful Engagement of Families and Community
Operations and Management
School Improvement
Equity and Cultural Responsiveness
The Glossary of Education Reform defines the term equity as referring to the principle of fairness. While it is often used interchangeably with the related principle of equality, equality encompasses a wide variety of educational models, programs, and strategies that may be considered fair but not necessarily equal. Consider equity as the process; equality as the outcome. Inequities occur when biased or unfair policies, programs, practices, or situations contribute to a lack of equality in educational opportunities, performance results, and outcomes.
A 2009 McKinsey report implies that to achieve the excellence and equity in education on which our future depends, we need a system of American public education that ensures all students have a real and meaningful opportunity to achieve rigorous college and career-ready standards. This world class education consists not only of mastery of core subjects, but training in critical thinking and problem-solving, as well as 21st century concerns like global awareness and financial literacy. Further, we cannot have a strong democracy without an informed and engaged citizenry. Accordingly, a strong public school system is essential to a strong democracy and our future as a nation.
Solving the equity challenges before us requires a high level of cultural responsiveness as listed in the Yesterday and Today graphic below on this page. We face challenges in our public schools to educate an enormously diverse student population in a country with rapidly changing demographics. Being responsive around issues like race, ethnicity, nationality, language, religion, class, gender, sexual orientation, and disability is at the forefront.
Tillman defines culture as  "a group's individual and collective ways of thinking, believing, and knowing, which includes their shared experiences, consciousness, skills, values, forms of expression, social institutions and behaviours." Cultural differences constitute the essence of American society; however, all cultures are not equally regarded. It is a mistake to assume that U.S. mainstream culture is characteristic of all groups in U.S. society. Those groups that do not conform to mainstream culture or who are viewed as being outside the mainstream assume a marginalized status and can be oppressed. Minority status is highly associated with prejudice and discrimination.
Culture is central to learning. It plays a role not only in communicating and receiving information, but also in shaping the thinking process of groups and individuals. A pedagogy that acknowledges, responds to, and celebrates fundamental cultures offers full, equitable access to education for students from all cultures. In Meeting the Needs of Diverse Learners, Paula Rutherford offers insight and strategies to moving schools forward toward equity and cultural responsiveness.
When there is a cultural disconnect it often leads to poor self-concepts, discipline problems, and poor academic outcomes for ethnic minorities. Part of the problem is that teachers unfamiliar with students' diverse backgrounds sometimes misinterpret cultural difference as misbehaviour. Several studies have established that compared with their Caucasian peers, minority students are suspended from school more frequently and for longer durations, punished more severely, and disproportionately referred for restrictive special education services.
There is, however, some good news!  Research has also identified ways in which schools can serve students of color and/or poverty effectively. For example, studies from Advancement Via Individual Determination (AVID) show that rather than tracking ethnic and English language learners into low-level classes, setting high expectations and providing a scaffold of support helps students of color succeed. AVID is a great example of the scaffold and gives students direct instruction in which courses to take, which teachers to seek out, the importance of tests, how to study, and so on. I have observed the marked difference the use of this program can make to first generation college-bound students who didn't think college was in their future. Their lives and the lives of their families were transformed by implementing a few strategies and supports.
Another approach supported by research is creating an environment that enables teachers and students to connect with one another. For example, the Project STAR experiment in Tennessee found that students of color disproportionately benefited from reduced class size in 1st grade, and these advantages persisted over time.
The notion of fairness can be observed in very young children and has a solid footing by second grade. Adults have an enormous role in framing for children the notions of fairness, equity, and respect for cultural differences and similarities. School leaders are the examples and models for teachers and students. This appears in all we do: how we talk with others, how we listen to others, how we handle students and teachers who do not meet our expectations, how we schedule, who is included in making decisions, and who is not.
Educators are acutely aware of the achievement gaps that exist among groups of students in our schools. No matter the position you hold in your district, you must know your students, teachers, and leaders. You must believe in your capacity to teach the children who enter your doors, to lead the teachers in your school, and to guide the leaders of your district and schools. Further, you must believe in their capacity to learn at a high level given the right conditions each and every day.
With concrete ideas and a supporting body of research a 2013 report issued to then Secretary of Education Duncan, For Each and Every Child, A Strategy for Education and Excellence identified five strategies to improving equity:
improving school finance and efficiency;
providing highly qualified teachers/leaders in high needs schools;
ensuring access to early childhood education;
meeting the community needs by providing beyond-school services such as health care
extended learning time
realistic and aggressive governance and accountability to improve equity and excellence
I had the opportunity to participate in a seminar called "Undoing Racism" facilitated by The Racial Equity Institute in Greensboro, North Carolina; it may have been one of the most uncomfortable and enlightening seminars I've attended in a long time. A year later I'm still trying to integrate all that I learned. If you are ever presented with the opportunity to attend this or another anti-racism workshop, take advantage. It will open your eyes, touch your heart, and change your life and maybe the lives of the children in your care.
 What Does a Culturally Responsive School Look Like?
To be effective in multicultural schools and classrooms, principals and teachers must relate content to the cultural backgrounds of their students. Teaching that ignores student norms of behavior and communication provokes resistance while teaching that is responsive promotes involvement. There is growing evidence that strong, continual engagement among diverse students requires a holistic approach where the how, what, and why of teaching and learning are unified and meaningful. Culturally responsive teaching engages intrinsic motivation and respects student's cultural identity.
Strategy Alert: Viewing Log for Videos on
Culturally Responsive Teaching
You can access seven short video clips on teaching and learning in a culturally responsive way at www.edutopia.org/blog/five-minute-film-festival-culturally-responsive-teaching. The videos on this Edutopia site could be used at a faculty or principal gathering to generate conversation about the role of culture in classrooms and schools. A handy tool to use a viewing log that is designed to lead to reflection and change is the Three-Column Chart with column headings:
Validations for Our Practice
We Are Working on This
Good Idea We Should Try
Access the Three-Column Chart template (Tool-76) at www.justaskpublications.com/mtntemplates
Culturally responsive teaching is a method to improving engagement and equity. Developing a framework for culturally responsive teaching and leading can be applied in all schools. Engagement is the visible outcome of motivation, the natural capacity to direct energy in the pursuit of a worthy goal. Our emotions influence our motivation. Our emotions are socialized through our culture. Research shows that no one teaching strategy will consistently engage all learners. The key is helping students relate lesson content to their own backgrounds.
Culturally responsive teaching is a pedagogy that recognizes the importance of including students' cultural references in all aspects of learning. Educators should consider the following approaches multiple researchers have found representative of culturally responsive education.
Match classroom instruction to cultural norms for social interaction to enhance students' social skills development and problem-solving ability.
When asking questions or giving directions, adjust Wait Time for students from different cultures to enhance classroom participation and the development of critical thinking skills.
Be sensitive to the cultural shifts that immigrant students, or other students with minority family and community cultures, must make as they move between school and home.
Help parents gain cultural capital, that is, the skills to negotiate the education system and knowledge of the norms of behavior that govern schools.
Use culturally responsive and respectful approaches in character education and social skill instruction.
In Courageous Conversations about Race: A Field Guide for Achieving Equity in Schools, co-authored by Glenn Singleton and Curtis Linton, are exercises and conversation starters for committed groups, either just beginning or continuing the road to equity and cultural responsiveness. They write that there are four agreements for any courageous conversation:
Stay engaged.
Speak your truth.
Experience discomfort.
Expect and accept non-closure.
Singleton and Linton also relate three essential questions adapted from Grant Wiggins and Jay McTighe's Understanding by Design:
What is it that students should know and be able to do?
How will we know when students know it and are able to do it?
What do we do when we discover that students don't know it and aren't yet able to do it?
They take these questions further by framing them in terms of personal and professional inquiry and action educators must consider as they think about the racial achievement gap:
What is it educators need to know and be able to do to narrow the racial achievement gap?
How will educators know when they are experiencing success in their efforts to narrow the racial achievement gap?
What do they do as they discover what they don't yet know and are not yet able to do to eliminate the racial achievement gap?
Saint Paul Public Schools, Minnesota, has Office of Equity. Information about that office is accessible at https://equity.spps.org/ . Videos, images, articles, and other resources are featured there.
Access Yesterday & Today Graphics
Strategy Alert: School Improvement Tool
Increasing Opportunities for Advanced Study
The School District of Palm Beach County, Florida, where I worked for several years, has a robust data collection system. It also has a department dedicated to helping school-based administrators understand these data and their impact on student performance. As we examined our achievement gap among and between all groups in our district, one glaring gap was that of students in Advanced Placement (AP)courses. Certainly, we believed that there were students who would do well in the class, given the opportunity and support. We constructed a dynamic tool that identified students who had potential for AP courses. This became known as the AP Potential Report. (See layout of report here.)  From this report, we were able to know, by name, students who had potential for AP courses and for which course they may be best suited. After meeting with families to discuss these options, Title I funds were reallocated and graduation coaches were trained and placed at selected high schools.
I was principal of a Houston Independent School District school with high poverty and a significant bilingual program designed to serve students not proficient in English. The bilingual teachers taught parallel lessons in Spanish and English while the rest of the school received instruction in English only. After spending time in classrooms, I noticed that the gifted classrooms didn't reflect the rest of the school population. When looking at the criteria to participate in gifted classes, I found that it was biased against students with limited U.S.-based life experiences and those learning English. I knew that it wasn't possible for there to not be any gifted students among the general student body. Our leadership team wrote a waiver to be able to use alternative assessments for qualification for the gifted program. The new criteria allowed student portfolios to play a larger role and allowed for the inclusion of The Naglieri Nonverbal Ability Test (NNAT) as a nonverbal measure of K-12 general ability, including AP potential. We were able to identify more gifted bilingual students.
Resources and References
Bazron, Barbara, David Osher and Steve Fleischman. "Creating Culturally Responsive Schools." Educational Leadership. September 2005, pp 83-84. (Access at www.ascd.org/publications/educational-leadership/sept05/vol63/num01/Creating-Culturally-Responsive-Schools.aspx)
Clayton, Heather, et al. Creating a Culture for Learning. Alexandria, VA: Just ASK Publications, 2011. pp 242, 260-261.
Gay, Geneva. Culturally Responsive Teaching: Theory, Research, and Practice. New York: Teachers College Press, 2000.
Heick, Terry. "Equity in Education, Where Do We Begin?" edutopia. January 21, 2015. (Access at www.edutopia.org.)
Kim, Audrey. "A Culturally Rich Curriculum Can Improve Minority Student Achievement." Thomas B. Fordham Institute. February 18, 2016. (Access at www.edexcellence.net)
Ladson-Billings, Gloria. The Dreamkeepers: Successful Teachers of African American Children. San Francisco, CA: Jossey-Bass. 1994.
Mosteller, Frederick. "The Tennessee Study of Class Size in the Early School Grades." Critical Issues for Children and Youths. 1995, pp 113-127.
National Policy Board for Educational Administration. Professional Standards for Educational Leaders. Reston, VA: 2015. (Access at www.ccsso.org/Documents/2015/ProfessionalStandardsforEducationalLeaders2015forNPBEAFINAL.pdf)
Osher, David, and Gwendolyn Cartledge, Donald Oswald, Alfredo Artiles, and Martha Coutinho. "Issues of Culture and Linguistic Competency and Disproportionate Representation." Handbook of Research in Behavioral Disorders. New York: Guilford Publications, 2004, pp 54–77.
Rutherford, Paula. Instruction for All Students. Alexandria, VA: Just ASK Publications, 2015. pg. 107.
_____________. Leading the Learning. Alexandria, VA: Just ASK Publications, 2003.
_____________. Meeting the Needs of Diverse Learners. Alexandria, VA: Just ASK Publications, 2010.
Singleton, Glenn and Curtis Linton. Courageous Conversation About Race: A Field Guide for Achieving Equity in Schools. Thousand Oaks, CA: Corwin Press, 2005.
 "The Economic Impact of the Achievement Gap in America's Schools." McKinsey Research Group. 2009. (Access at https://mckinseyonsociety.com/downloads/reports/Education/achievement_gap_report.pdf)
The Glossary of Education Reform. Great Schools Partnership, Web March 2016. (Access at www.edglossary.org )
Tillman, Linda and James Joseph Schevrich. Handbook of Research on Educational Leadership for Equity and Diversity. New York: Routledge, 2013.
United States Department of Education. For Each and Every Child-A Strategy for Education and Excellence. Washington: GPO. 2013. (Access at https://www2.ed.gov/about/bdscomm/list/eec/equity-excellence-commission-report.pdf)
Walker, Tim. "Is America Ready to Talk About Equity in Education?" NEA Today. May 28, 2013. (Access at www.neatoday.org)
Wiggins, Grant and Jay McTighe. Understanding by Design. Alexandria, VA: ASCD, 2005.
Permission is granted for reprinting and distribution of this newsletter for non-commercial use only.
Please include the following citation on all copies:
Baldanza, Marcia. "Equity and Cultural Responsiveness." Professional Practices. March 2016. Reproduced with permission of Just ASK Publications & Professional Development (Just ASK). © 2016 by Just ASK. All rights reserved.